"What actually is a vegan?"
"But don't plants feel pain?"
"You can still eat chicken, though, right?"
These questions are all too familiar—and likely infuriating—to anyone trying their best to follow a vegan lifestyle. To help debunk some of these vegan myths, PETA teamed up with actor, author, and social media star Laura Clery for an interview between two kale bunches.
In the video, Clery plays Ivy, one of her most popular characters, who's of course a little clueless (but also hilarious). Luckily, gastroenterologist Dr. Angie Sadeghi, M.D.—who not only is vegan but also has the patience of a saint—agreed to answer Ivy's questions and inform her of the remarkable benefits of going vegan.
We've done some myth-busting below to make sure that you're equipped with all the facts about vegan eating—but be sure to check out the video for all the laughs!

Vegans don't consume, wear, purchase, or use anything made from an animal. For example, vegans abstain from the following:
Purchasing products that were tested on animals or that contain animal-derived ingredients
There is no shortage of vegan protein sources! From delicious Beyond Burgers to lentils, peanut butter, and more, vegans can rest assured that they will have no problem getting enough protein—just ask one of these vegan bodybuilders.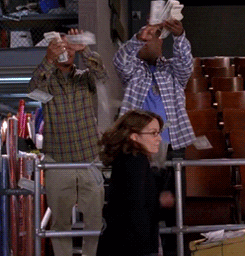 You can save money—and animals' lives—if you build your meals around versatile vegan staples such as pasta, beans, rice and other grains, tofu, and fruits and vegetables.