Nicole, Sara, and Rudy are all hauled around by Ringling Bros. and Barnum & Bailey Circus, yet all three of these elephants are suffering from painful and chronic health problems. In the most recent inspection report issued by the U.S. Department of Agriculture (USDA), Ringling's elephant caretaker claimed that he couldn't provide these three elephants with daily veterinary treatment because he can't access them when they are confined to boxcars. Nicole, Sara, and Rudy received no medication for their conditions for days on end.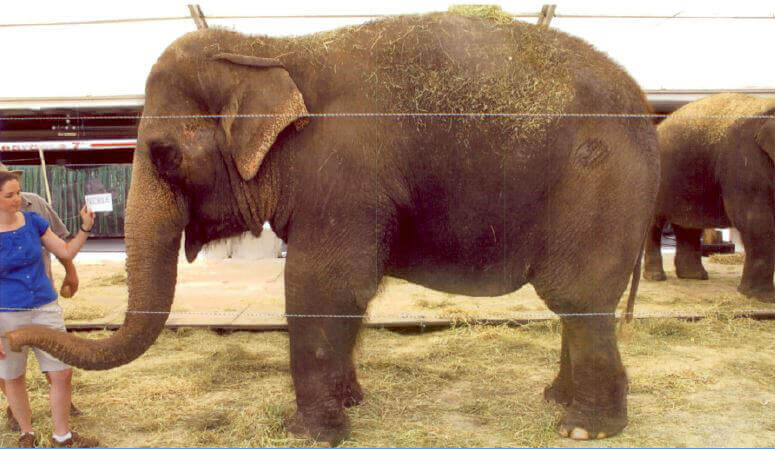 Nicole has a long history of lameness and chronic foot problems—the leading reason why captive elephants are euthanized—including a longstanding nail bed abscess. Rudy also has a history of foot problems, including a current nail crack. And Sara was diagnosed with chronic lameness in 2009 when she was just 9 years old, yet Ringling has continued to force her to perform.
The inspection report notes that the elephants missed treatments for periods of two to four days, which indicates that they were likely confined to boxcars for such prolonged periods. Federal law prohibits confining animals for longer than 28 hours at a stretch, so PETA has filed a complaint with the USDA urging the agency to investigate the apparent violations of this law.
What You Can Do
Urge Secretary of Agriculture Tom Vilsack to confiscate all ailing animals from Ringling now.