Singer, songwriter, and actor Christopher von Uckermann has shot a new PETA Latino video telling the tragic story of Corky, an orca at SeaWorld who was torn from her home and family 50 years ago. She has been in captivity longer than any other orca in the world. Concrete tanks, chemically treated water, gawking crowds, and heartache are all that she's known for decades.
Orcas are extremely social animals, and Corky's wild family pod is her only family, as she has no offspring. Although she was bred seven times—six times with her own cousin—six out of her seven calves died within weeks of birth. Her seventh pregnancy ended in a miscarriage, and her calf was found at the bottom of the tank.
If Corky were released into a seaside sanctuary in her home waters near British Columbia, she could actually have the opportunity to communicate with her siblings, Fife and Ripple. Corky poignantly responded to a recording of her family's calls played for her at SeaWorld during a taping of Primetime Live.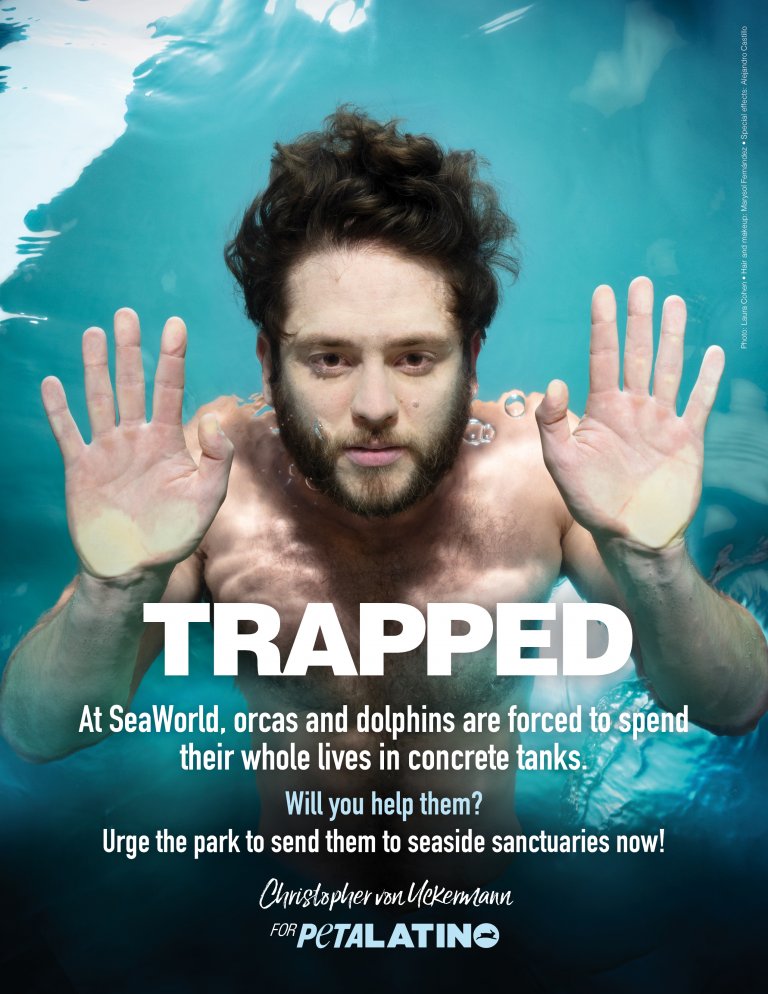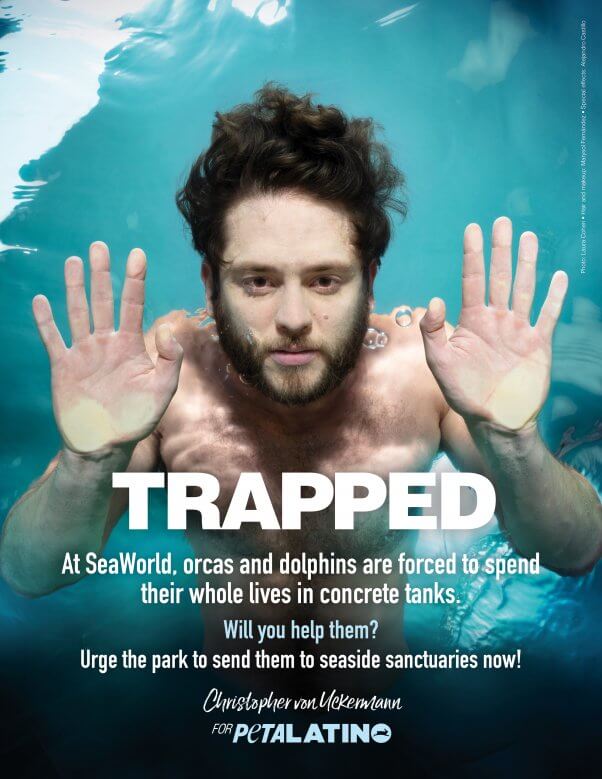 Join Christopher in calling on SeaWorld to implement a firm and rapid plan to transfer Corky—and all the other orcas it holds captive—to a seaside sanctuary where she would be given a semblance of the meaningful life that she has been denied for so long.
If you think it's wrong to take orcas, dolphins, and other marine animals from the ocean, confine them to tiny tanks, and make money off of their misery, then this T-shirt is for you.