For actor Anabelle Acosta, being vegan is a way to honor the memory of her dearly departed cousin, whose compassion for animals was strong. Ahead of the release of The Subject, which stars fellow PETA celebrity supporter Jason Biggs, Anabelle chatted with PETA about going vegan and the important person in her life who inspired her.
Anabelle was motivated by her cousin, who loved all animals and had a particular affinity for rabbits. Humans use these gentle, social creatures for their fur and flesh as well as in animal experiments. In the angora fur industry, their soft, thick coats are torn from their skin every three months from the time when they're 8 weeks old until they are killed and sold for meat.
Feeling Inspired to Go Vegan?
With so many vegan options available now, from food at chain restaurants to clothing and beauty products, it's easier than ever to live compassionately.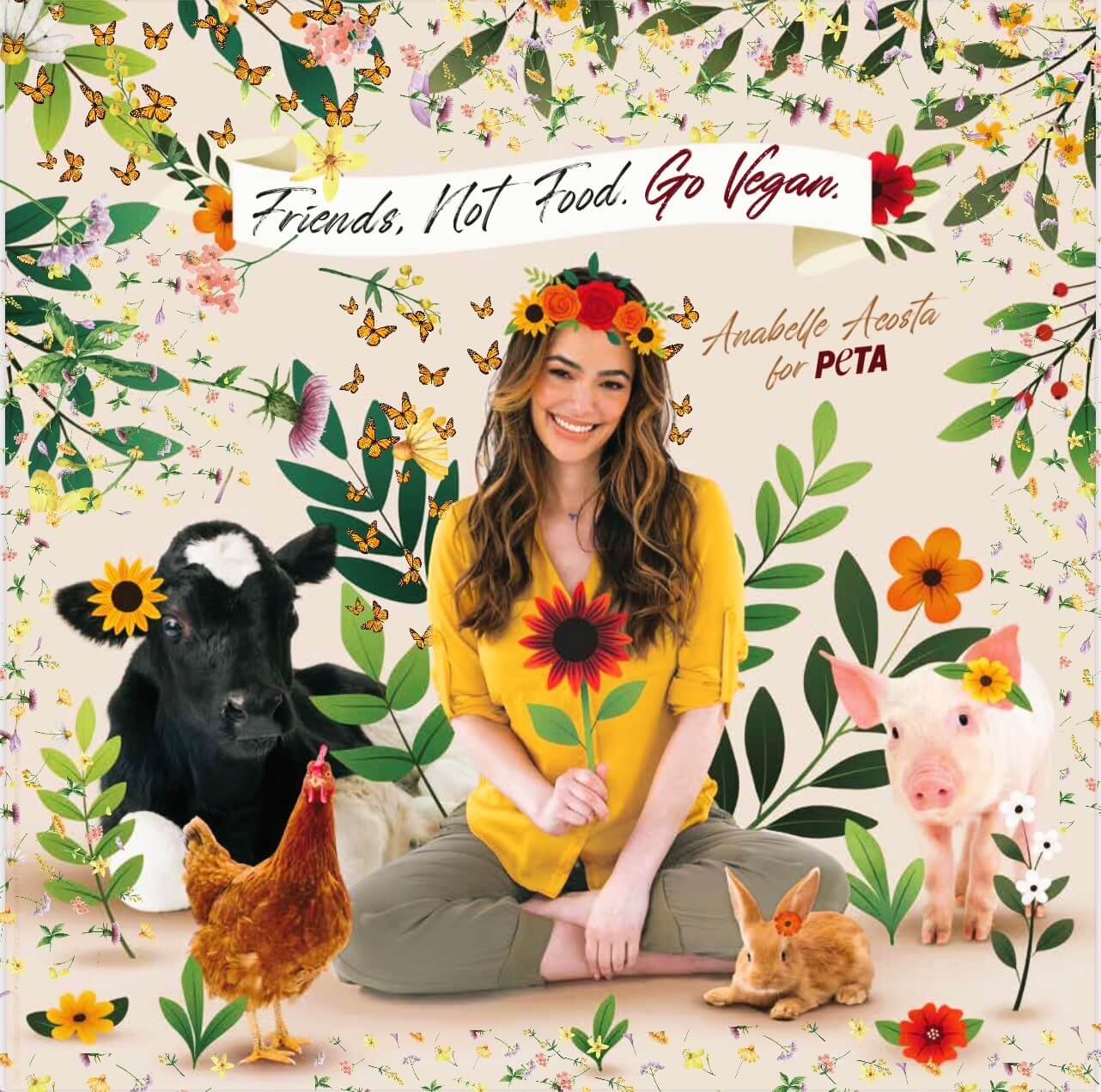 If you love animals, don't eat or wear them. Start your journey today by taking our vegan challenge: