When 6-year-old dog Baby Girl was found tied to a fire hydrant with a backpack full of supplies and a note from her distraught guardian, the photograph of the scene caught the attention of thousands online.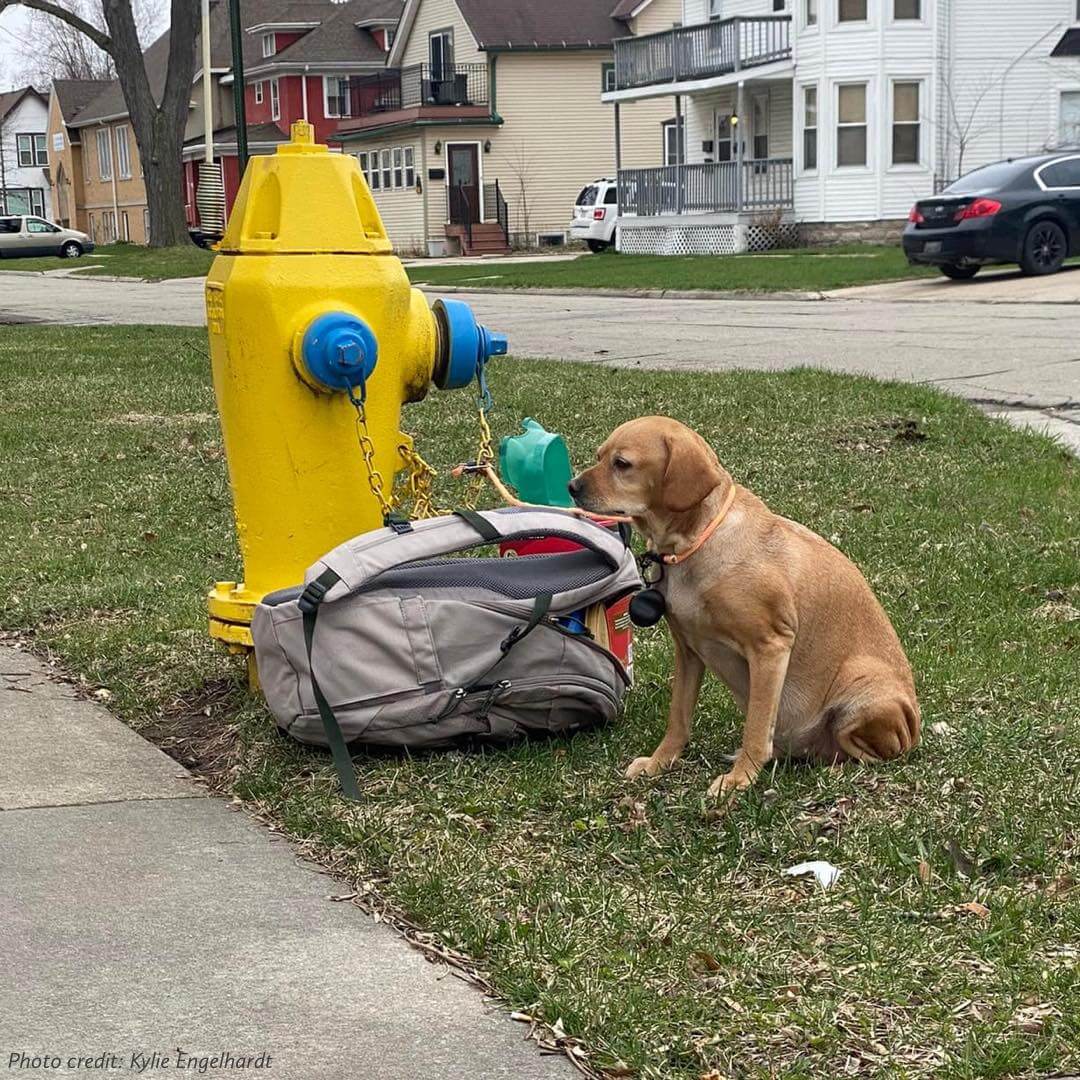 Baby Girl and Her Guardian Were Turned Away by Seven Animal Shelters
After Baby Girl's story went viral, her former guardian was contacted by CNN and anonymously explained what led her to abandon her dog:
I begged the animal shelter to please take her in. "I'm surrendering her. I don't have an option. I don't have a choice," and they would not take her. I said, "I don't have an option right now. I'm on the streets. I need to surrender her." …It was the worst. It was the hardest thing I've ever done in my life.
Baby Girl's guardian had reportedly been rejected by seven animal shelters, even after explaining that she is unhoused and undergoing chemotherapy.
One shelter told her that she must wait an entire week before they could accommodate Baby Girl, denying the dog the immediate care she desperately needed for her untreated diabetes—which can be fatal. Even the Wisconsin Humane Society, the shelter that ultimately took Baby Girl in, instructs people who want to surrender an animal to make an appointment, pay a surrender fee, and provide a photo ID—requirements that many people cannot or will not meet.
Why Would a Shelter Not Take In an Animal in Need?
Baby Girl's story is common, and many situations like hers don't have a happy ending. Instead, thousands of abandoned animals won't be found by caring people and will be hit by cars, be shot, or endure an equally grisly death, including by starvation.
Animal companions depend entirely on their guardians for stability, protection, and all aspects of their care. Sometimes, the best decision a guardian can make is to surrender an animal. Shelters that have surrender fees, waiting lists, and other misguided and downright dangerous "no-kill" policies are directly responsible for many instances of abandonment.
Shelters are turning animals away and refusing to accept sick, elderly, or unsocialized ones—or any cats at all—because taking them in hurts their "saved" statistics. When shelters make it difficult (or impossible) for people to do the right thing and bring in unwanted cats and dogs, they put the animals in grave danger.
Make Sure You Aren't Part of the Irresponsible Sheltering Problem
Animals must be able to depend on shelters to serve as their safe haven. There should be no waiting lists, no surrender fees, and no excuses. Dogs and cats are more than numbers on a balance sheet—they're vulnerable, sensitive beings who need our protection.
If your local shelter has harmful policies and restricts or turns away animals, please speak up and encourage humane, responsible "socially conscious sheltering." The basic steps are simple: Document your experiences, gather support, and make your case. Your involvement can make a world of difference to the companion animals in your community who need you the most. Click the link below to learn how you can help, and follow the links in each section for useful sample statements and letters.