Following an intensive PETA campaign to expose and end cruel and archaic sound-localization experiments on cats at the University of Wisconsin–Madison (UW), the federal grant money has expired, the lead experimenter has retired, and the embattled laboratory has closed its doors for good. The remaining four cats in the laboratory, including 3-year-old tabbies Rainbow and Mango, have been adopted into private homes.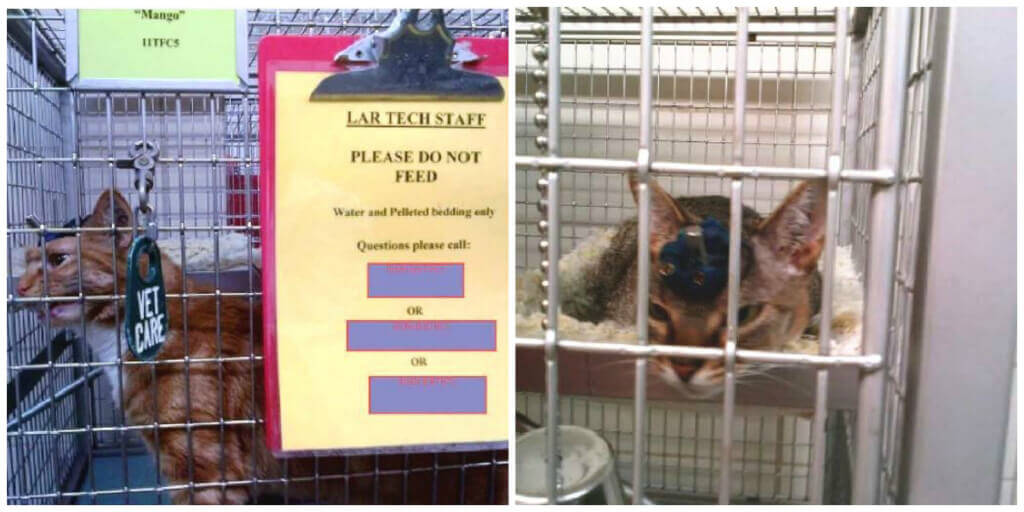 Like dozens of cats before them over the past two decades, Mango and Rainbow had endured having holes drilled into their skulls, metal restraint posts screwed into their heads, and steel coils implanted in their eyes. The cats were subsequently subjected to stressful and frightening experiments during which they were restrained by the head for hours on end while they were forced to listen to sounds coming from different directions. Many suffered from recurrent infections and other painful complications.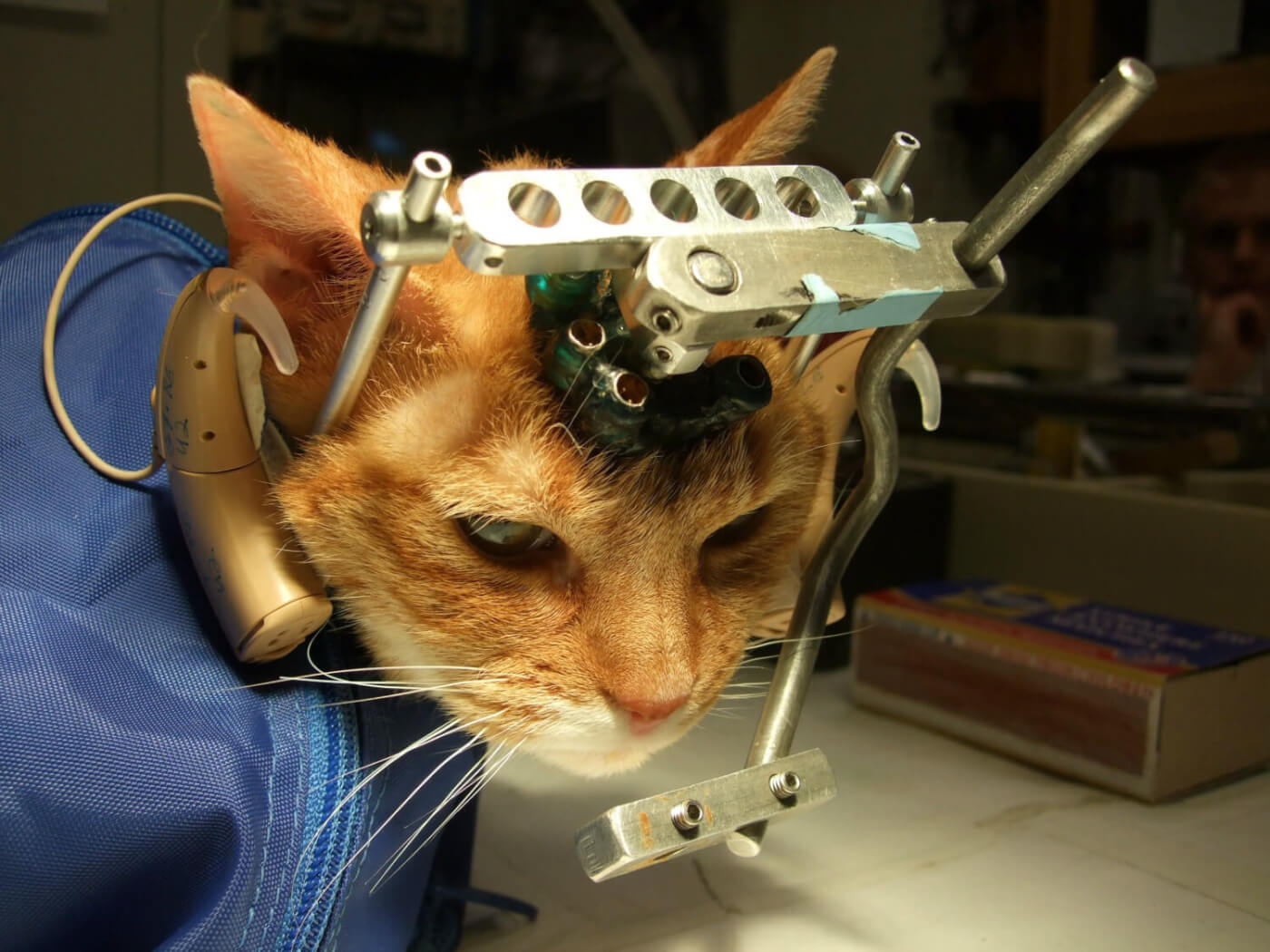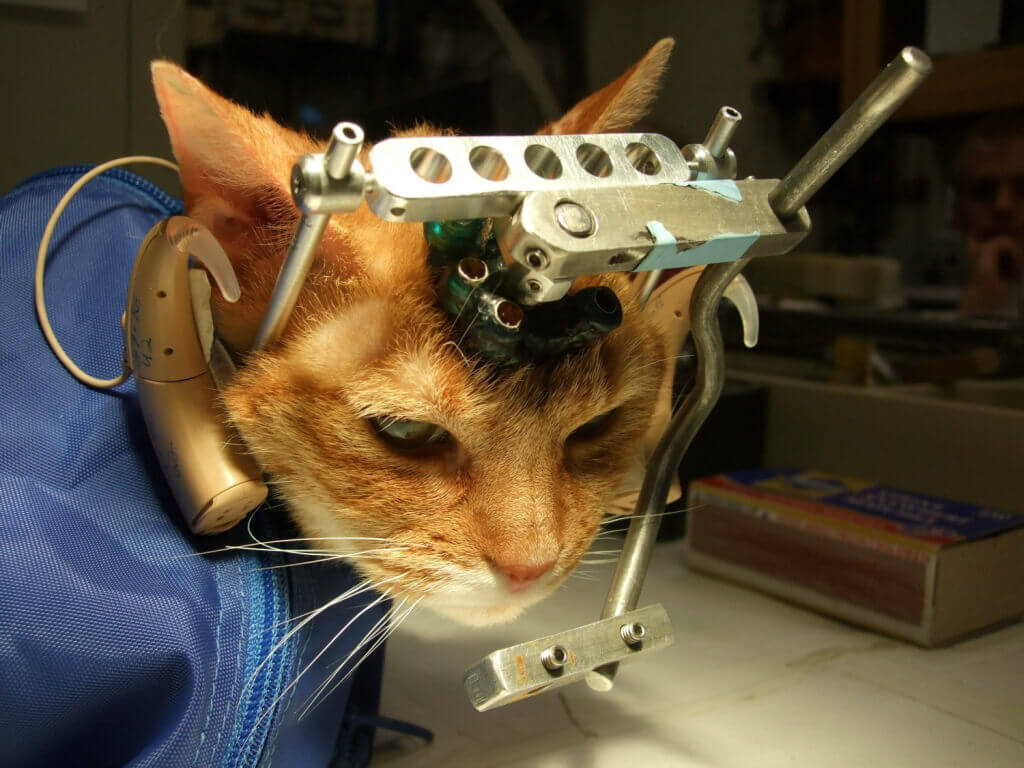 The decision to rehabilitate and adopt out Rainbow and Mango is a 180-degree turnaround for UW, which typically experimented on cats for as long as a decade until they were no longer "useful" or were too sick to continue and then killed, decapitated, and dissected them.
PETA has been campaigning against these experiments for years, showing millions of people the cruelty that cats were forced to endure at UW. Our campaign included eye-catching protests and ads, more than 369,000 e-mails from PETA supporters, and the support of celebrities like Bill Maher, who left an auto-dialed voice-mail message on the phones of all UW staffers and students, and Oscar-nominated actor James Cromwell, who was arrested after interrupting a UW board meeting. After PETA filed complaints with the government, it investigated the laboratory, demanded reforms, and even took the rare step of suspending the experiments for six months.
Thank you to everyone who helped make this tremendous victory possible.