Clatsop County, Oregon, is the latest area to ban bullhooks, whips, and electric prods. Since circuses like Ringling Bros. staunchly defend using these ugly weapons on elephants and tigers, the ban effectively keeps circuses with elephants and big cats out of town. Handlers poke, jab, and beat elephants with bullhooks—heavy batons with a sharp steel hook on the end—to keep them afraid and submissive.
Local resident Janice Robertson was instrumental in jumpstarting this important ballot initiative. Janice dug in, and with the help of other caring citizens, she convinced voters that these inhumane devices as well as whips and electric prods, have no place in Clatsop County. We're sending Janice an "Elephant Defender" Award for her efforts.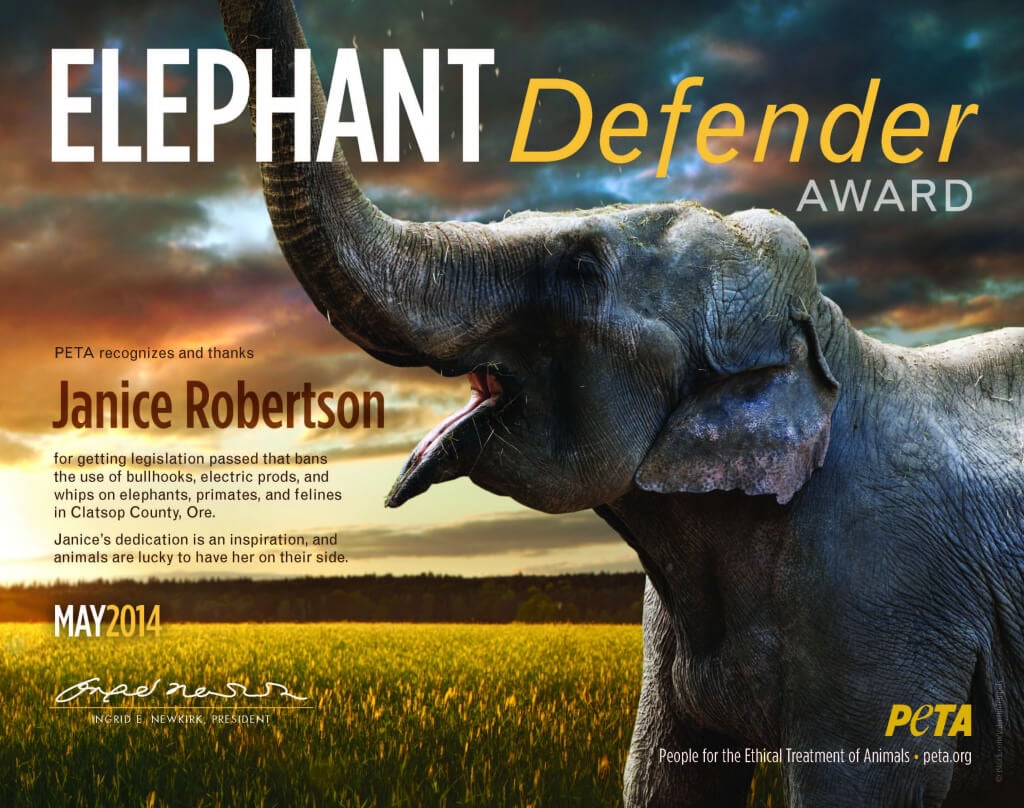 © iStock.com/ValentijnTempels
The trend is undeniable: Clatsop County's action comes on the heels of other bans on bullhooks and other devices recently passed in Los Angeles, Miami Beach, and Hallandale Beach, Florida.
What You Can Do
Contact PETA for materials on how to launch a successful campaign against circus weapons in your city!