We know that for many, the undesirable health impact of eating flesh and dairy products is hard to swallow. So this Valentine's Day, PETA decided that a little public display of affection would help drive the message home.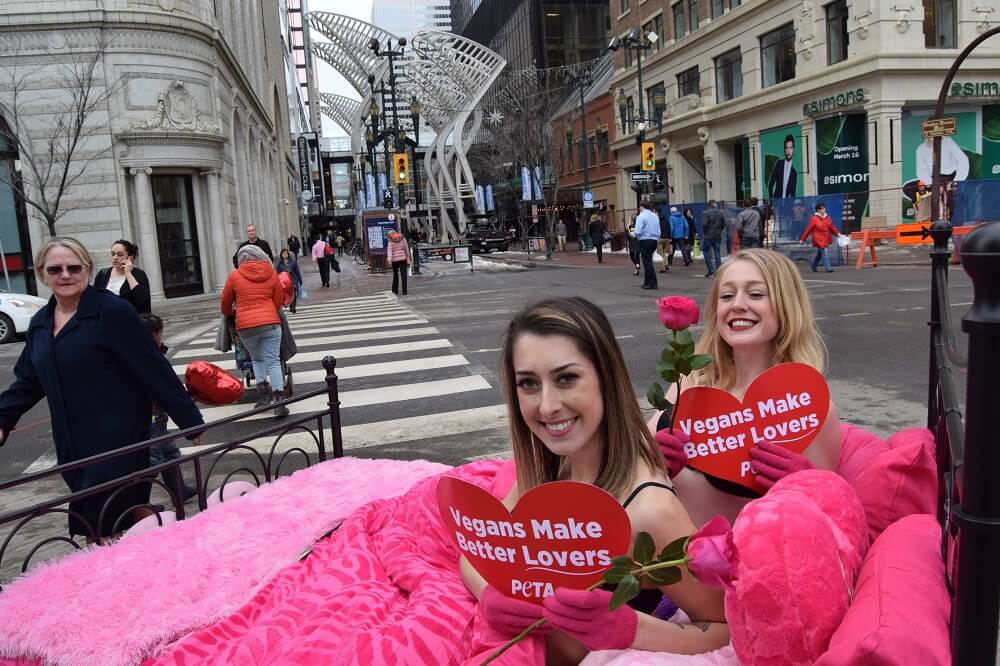 Wearing little more than underwear and bearing heart-shaped signs that read, "Vegans Make Better Lovers," two female PETA supporters bedded down at a busy Calgary, Alberta, intersection on Tuesday. The sexy duo reminded those eager to please their partners this Valentine's Day that eating meat can put a damper on bedroom time—by reducing blood flow to all the body's organs, not just the heart.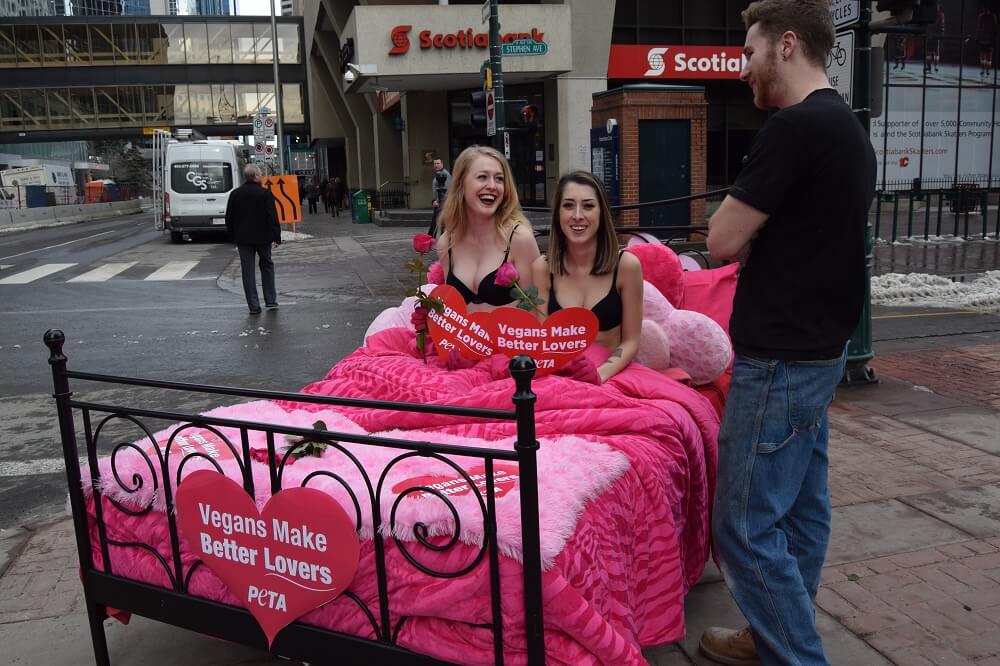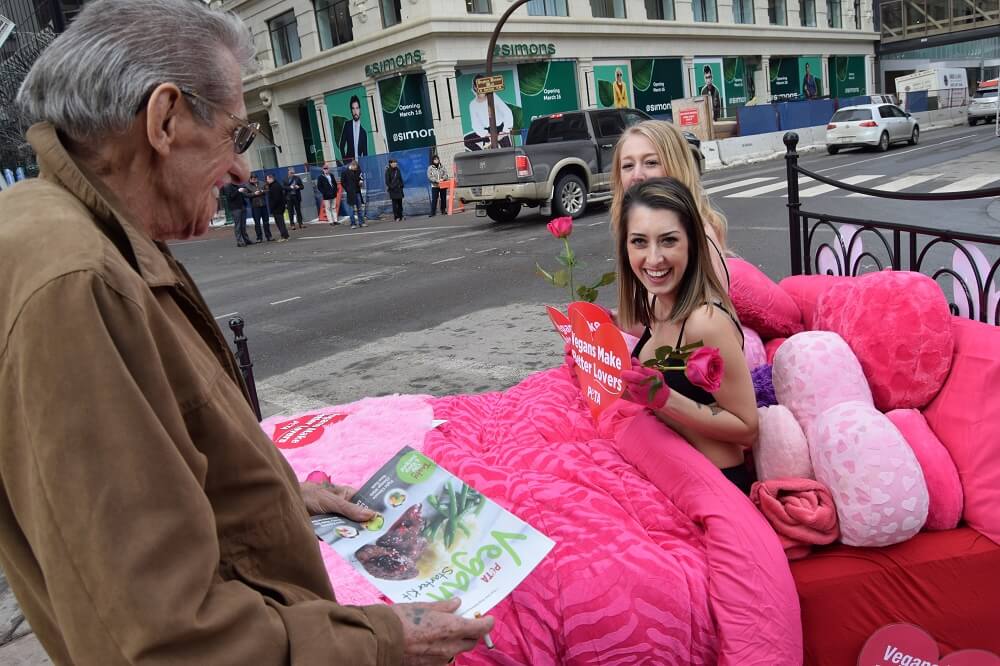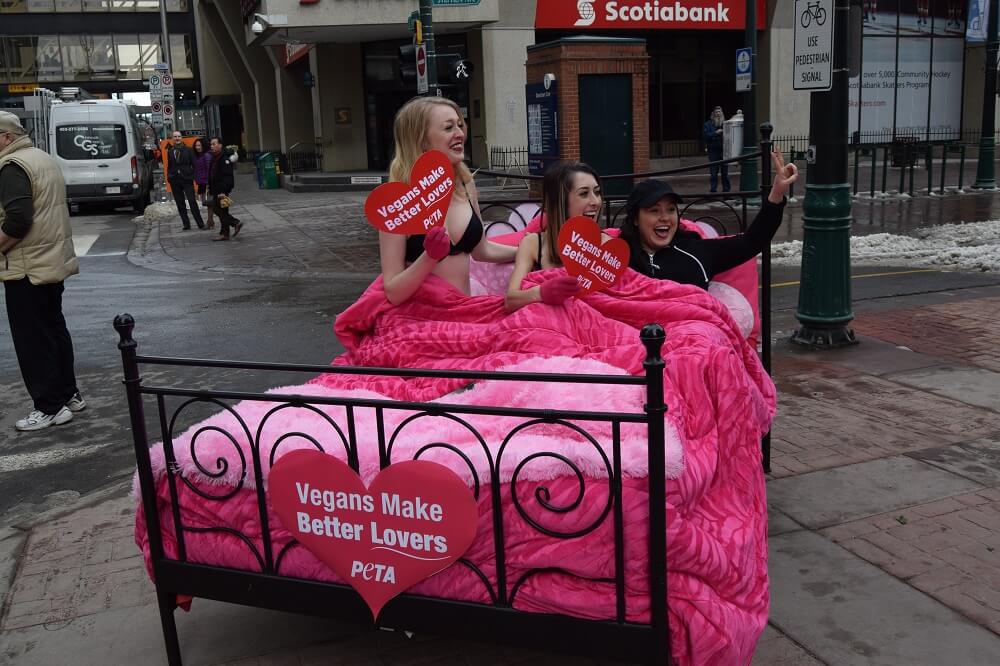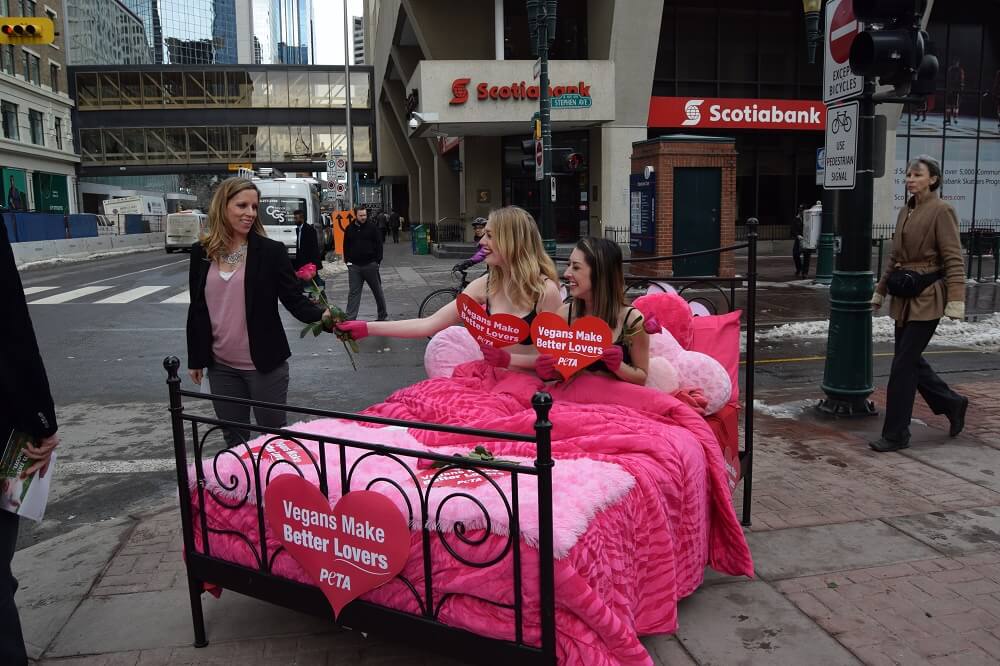 In addition, a trio of appealing PETA "Banana Girls" wearing red lingerie converged on Charlotte, North Carolina, with a huge pile of the fresh fruit to hand out to passersby. Holding heart-shaped signs proclaiming, "Go Bananas in the Bedroom: Go Vegan," they reminded folks that what goes on in the kitchen has a lot to do with what goes on—or doesn't—in the bedroom.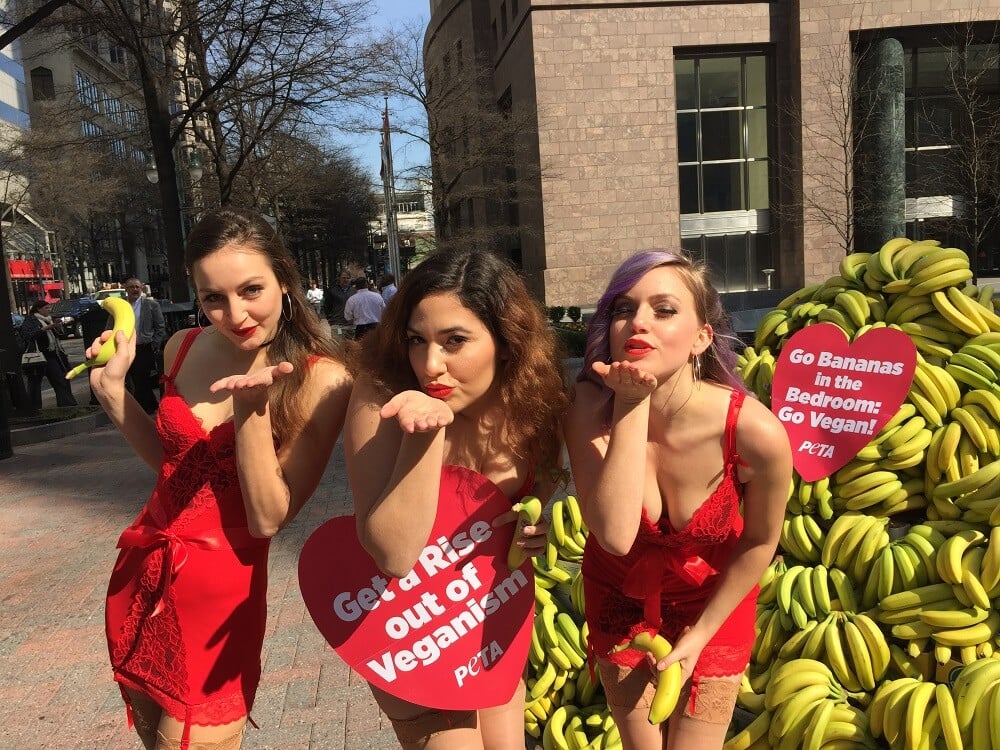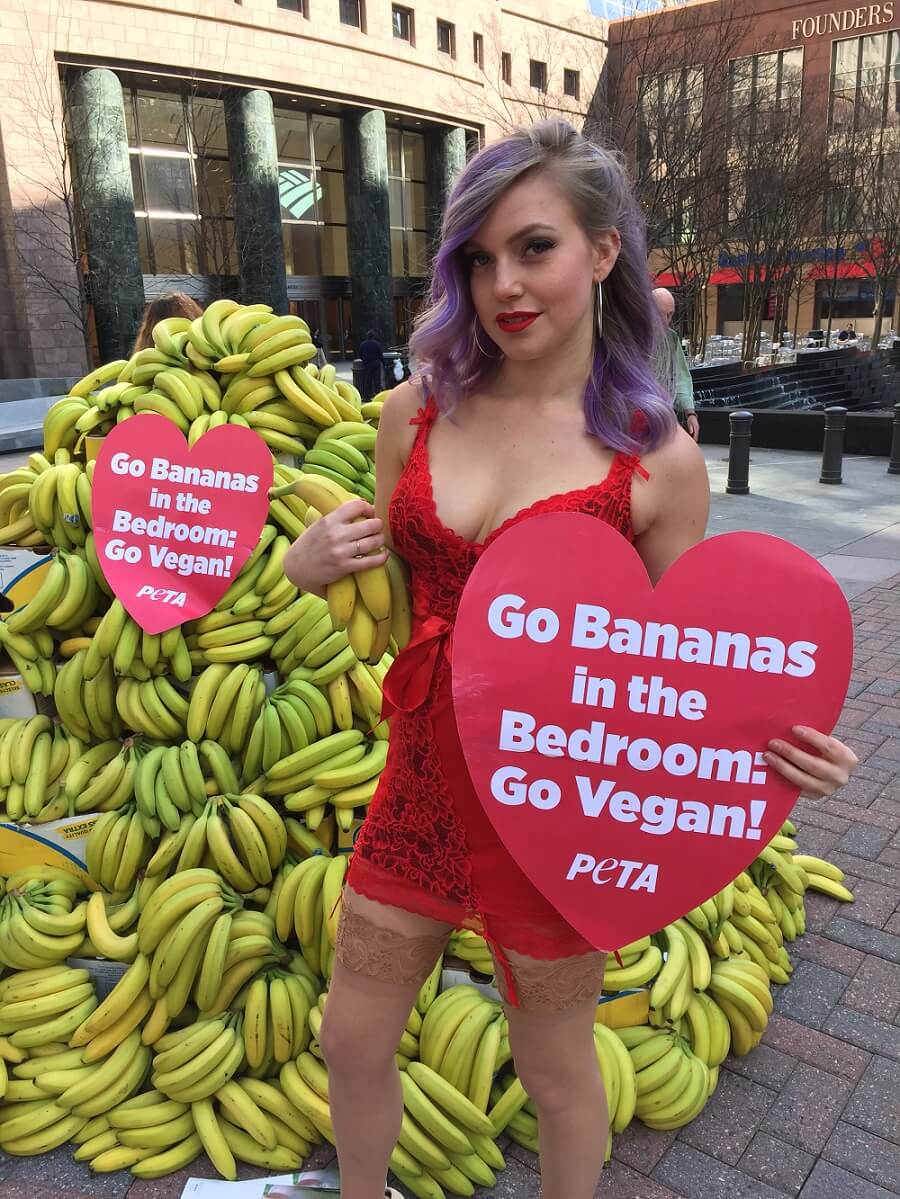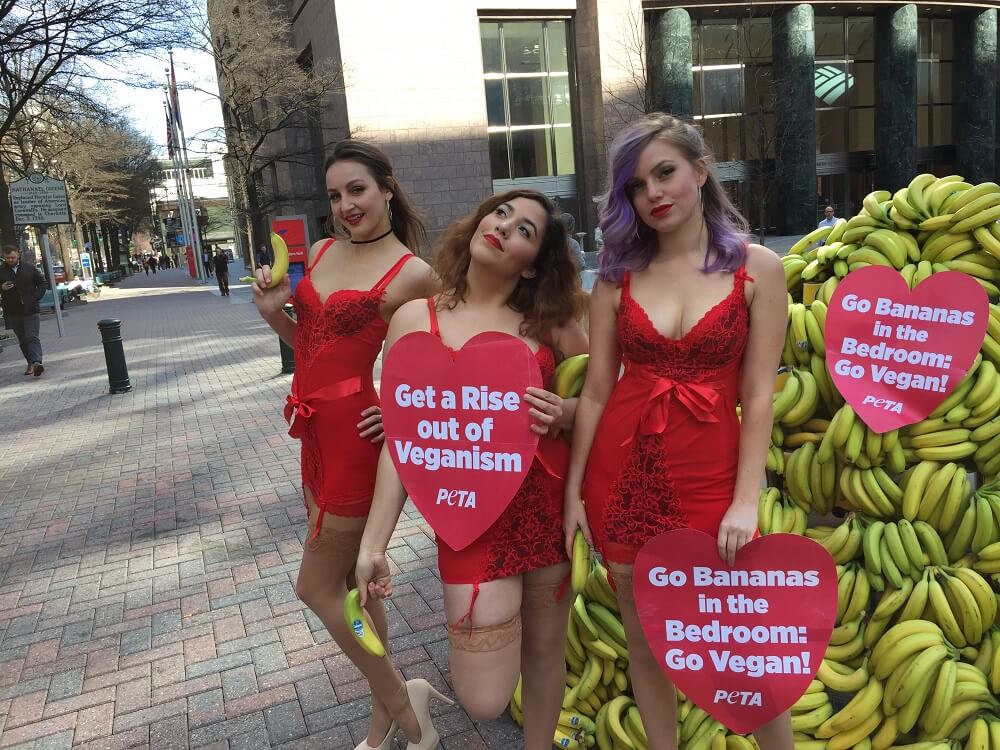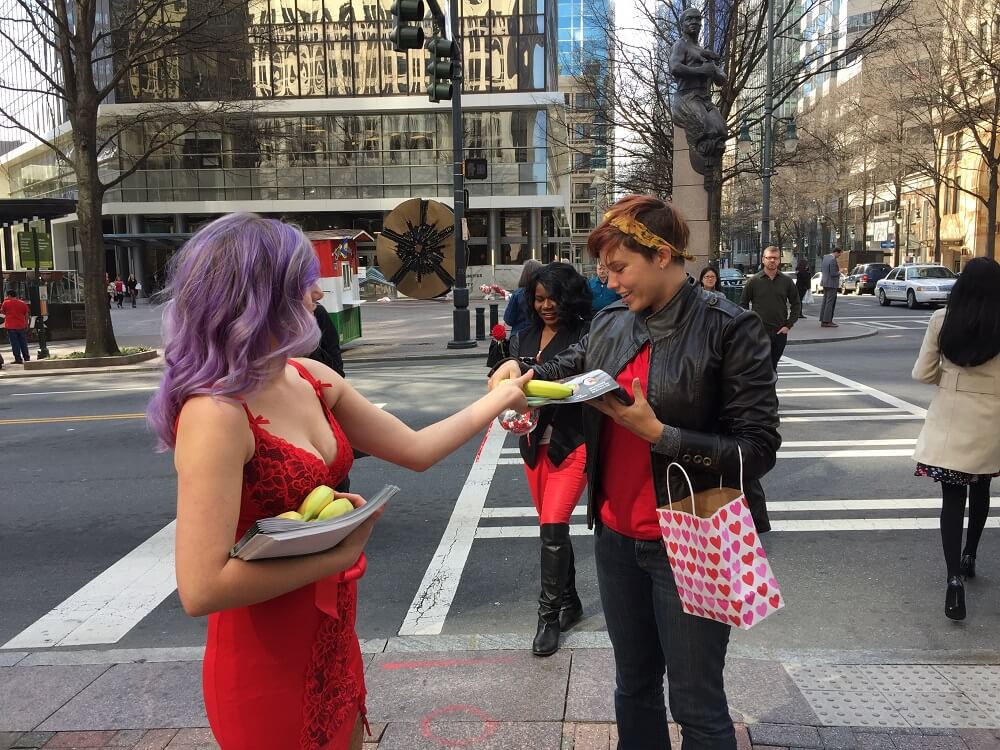 Humane, Healthy, and Hot
In addition to experiencing higher rates of impotence, people who get down with dishes full of meat, eggs, and dairy products are also more prone to suffer from heart disease, strokes, diabetes, obesity, and cancer. So whether you're after a sizzling physique or increased stamina or just want to enjoy a long life in love with your significant other, ditching these cruelly produced, unhealthy foods will help you succeed.
Each person who goes vegan spares more than 100 animals immense suffering on factory farms, in slaughterhouses, and on the decks of fishing boats every year. Billions of animals are scalded to death or dismembered alive in order to become food. Chickens, cows, and pigs are denied everything that's natural and important to them, and they're debeaked, castrated, and ear-notched without painkillers.
Compassion Is Sexy—Go Vegan
It's nice to snuggle up with someone who's passionate and compassionate. Prove that you're both by going vegan today.
Already vegan and want that special someone to join you?