PETA protesters surrounded the Westminster Kennel Club Dog Show today with giant posters featuring the names and faces of dogs currently in animal shelters. The show encourages the breeding of unhealthy purebred dogs, even though on any given day in the United States, there are an estimated 70 million homeless dogs and cats struggling to survive.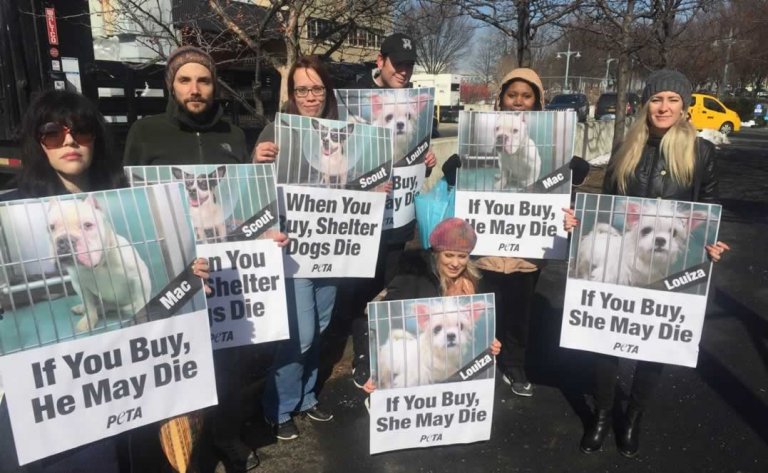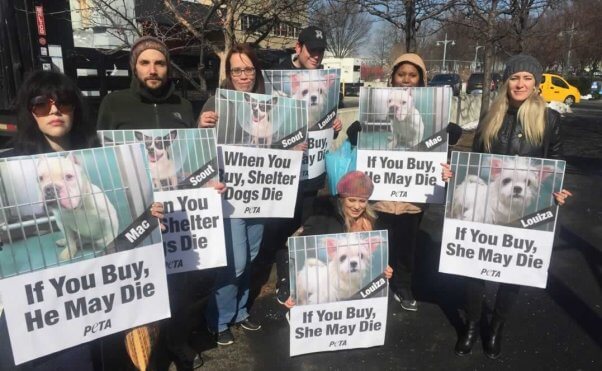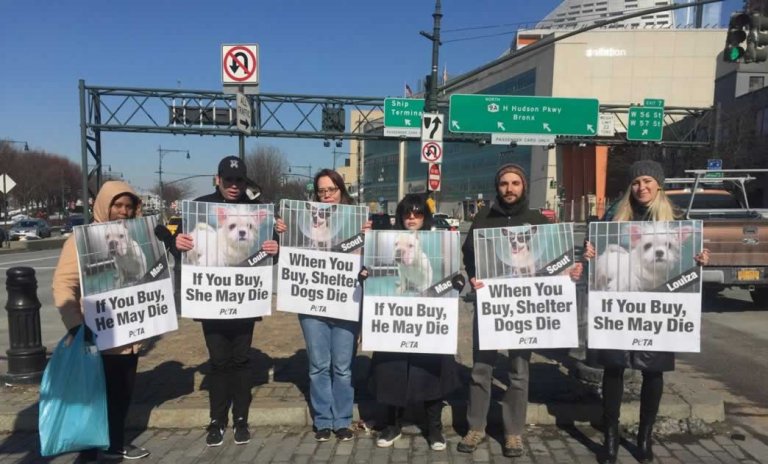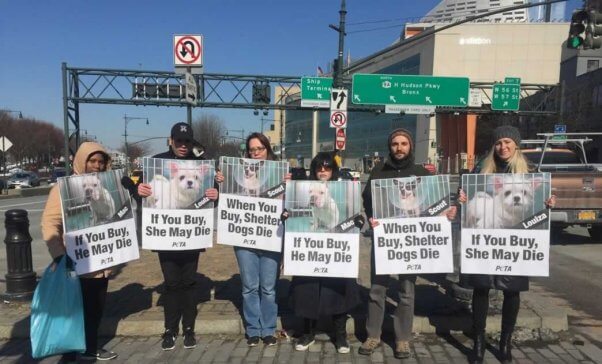 "The Westminster Kennel Club encourages the inbreeding of dogs for appearances' sake and makes a mockery out of the homeless-animal overpopulation crisis," says PETA Senior Vice President Daphna Nachminovitch. "PETA is asking people to skip the dog show and, when they're ready to make a lifelong commitment, adopt a dog from their local animal shelter."
PETA encourages people to avoid dog pageants, which promote the breeding and buying of purebred dogs while animal shelters overflow with mutts and purebreds alike. Breeding for a certain look also wreaks havoc on animals' health, as it causes painful and life-threatening congenital defects.