This morning, the U.S. Department of Agriculture (USDA) announced that it's considering revamping its federal Animal Welfare Act licensing requirements. The proposed changes could affect requirements for dealers, operators of auction sales, and exhibitors.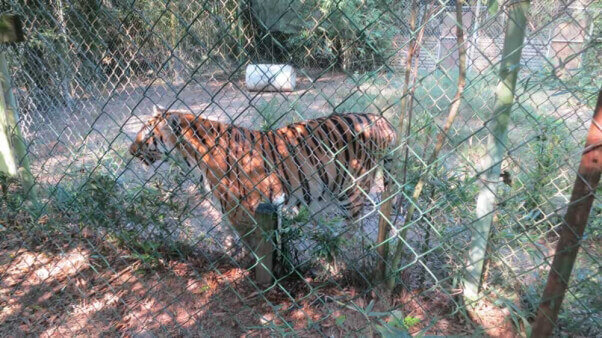 After years of lawsuits from PETA, the USDA has taken an important first step toward requiring all license-renewal applicants to demonstrate compliance with the federal Animal Welfare Act, which is essential, a matter of common sense, and the only right thing to do. For years, the USDA's rubber-stamping policy has made the agency complicit in the abuse and neglect of countless animals by roadside zoos, dealers, and other facilities across America, from the tiger in Michigan who was so weak that he couldn't stand to the chimpanzee in Alabama who suffered for years in solitary confinement. PETA will provide the USDA with voluminous evidence in support of this long-overdue change in policy.
PETA is suing the @USDA again. You won't believe what they're allowing to happen. http://t.co/1rVmxaXje5 pic.twitter.com/Yx8qZdqlEZ

— PETA (@peta) August 28, 2015
Time and time again, it's taken a lawsuit to get the feds to do their job. Over the years, PETA has fought to overturn this ridiculous policy, filing three different lawsuits challenging it.
In April 2012, residents of Cumberland County, North Carolina, who were sickened by Jambbas Ranch Tours' pervasive neglect and abuse of animals joined PETA and the Animal Legal Defense Fund (ALDF) in suing the USDA over its renewal of Jambbas' license despite chronic violations of the AWA.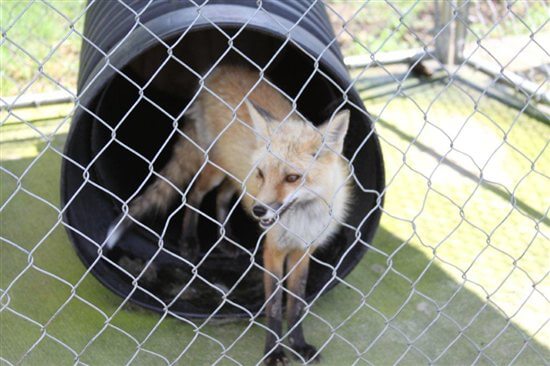 In October 2012, PETA, the ALDF, the Orca Network, and private citizens concerned about the living conditions for Lolita—the lone captive orca at the Miami Seaquarium—filed a lawsuit against the USDA, challenging its outrageous decision to renew the Seaquarium's AWA license.
In 2015, PETA sued the USDA to challenge the agency's policy a third time, this time after animal exhibitors' licenses were automatically renewed for Summer Wind Farms Sanctuary in Michigan, The Mobile Zoo in Alabama, Henry Hampton (owner of Lazy 5 Ranch in North Carolina and The Farm at Walnut Creek in Ohio), Tri-State Zoological Park in Maryland, and Michael Todd (owner of All Things Wild in Illinois and Texas).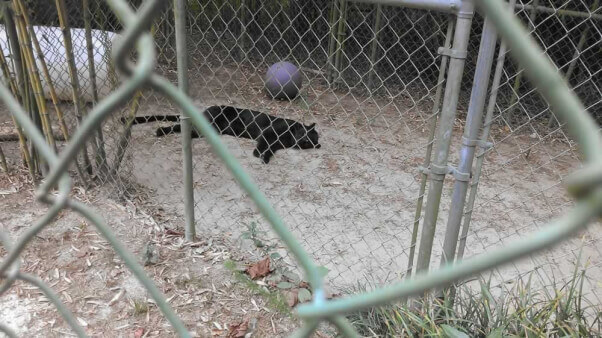 In its announcement, the USDA asks for public comments regarding the potential revisions. It states, "We are soliciting public comment on these topics to help us consider ways to reduce regulatory burden and more efficiently ensure the sustained compliance of licensees with the Act."
This Is Your Chance: Speak Up for Animals
Click the button below to urge the USDA to revise regulations to end the automatic renewal of licenses issued to chronic violators. You can also click here to submit short, polite comments to the USDA directly. Just be sure to act quickly—comments will be accepted only through October 23, 2017—and forward this important information to your compassionate family members and friends.