It shouldn't take a lawsuit to get the feds to do their job, but that's what it's come to—again. PETA is suing the U.S. Department of Agriculture (USDA) for the third time to challenge the agency's policy of automatically renewing animal exhibitors' licenses, even when the agency knows that the exhibitor or facility isn't in compliance with the Animal Welfare Act (AWA). The AWA allows an animal exhibitor or dealer to be issued a license only if the applicant operates in accordance with AWA regulations. Yet some people and facilities have been failing and neglecting animals for years, if not decades.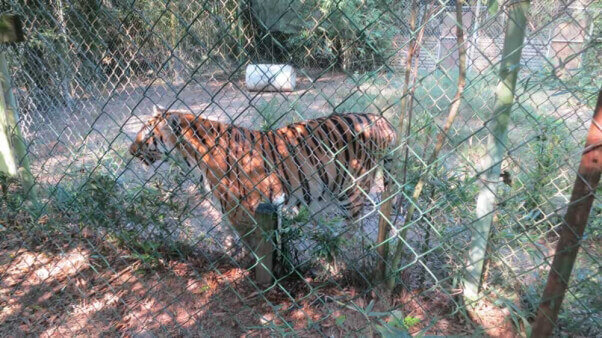 Although the five specific AWA licensees named in the lawsuit are far from the only ones PETA campaigns against, we focused on these chronic violators:
Summer Wind Farms Sanctuary (Michigan)
This Michigan roadside zoo received 98 citations in the year before its December 2014 license renewal. Of these, 80 were for repeat violations. The facility received 17 citations in the first six months after its 2014 renewal—all of which were repeat citations.
Currently under USDA investigation, Summer Wind Farms is far from a "sanctuary," and its operator has even admitted that it has repeatedly violated the AWA. Its license was suspended for three months in 2012. Since then, it has failed to provide several animals with veterinary care, including a tiger who couldn't stand and another tiger with a bloody nose and tail. The roadside zoo has been repeatedly cited for not having enough staff, not supplying clean water, and not cleaning enclosures. Staff have also apparently killed and butchered cows on site and left the bloody, tissue-covered chainsaw inside the produce cooler. The list goes on and on.
The Mobile Zoo (Alabama)
The Mobile Zoo keeps Joe, a highly social chimpanzee, isolated in a virtually barren cage consisting of a packed dirt floor and a chain-link fence. The facility has been repeatedly cited for failing to address his social and psychological needs, and it has allowed visitors to throw peanuts at him, causing him to lash out in response. Other animals have been found suffering without veterinary care, including a vomiting bear and an underweight tiger who was plagued by biting flies.
After issuing The Mobile Zoo warnings in 2010 and 2012 for violating the AWA, the USDA is finally seeking to revoke the facility's license permanently. Yet the USDA still renewed the facility's license after it expired in June 2015—even though The Mobile Zoo received 26 citations for violating the AWA in the year prior to this renewal. A third of these were repeat violations. Within weeks of this most recent renewal, the facility received seven more citations, six for repeat violations.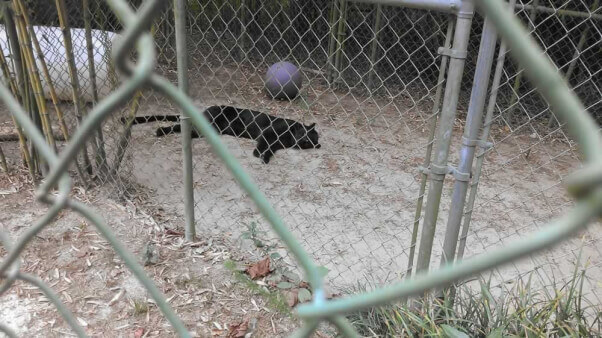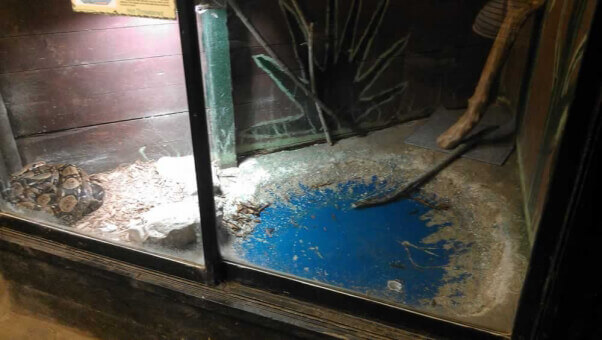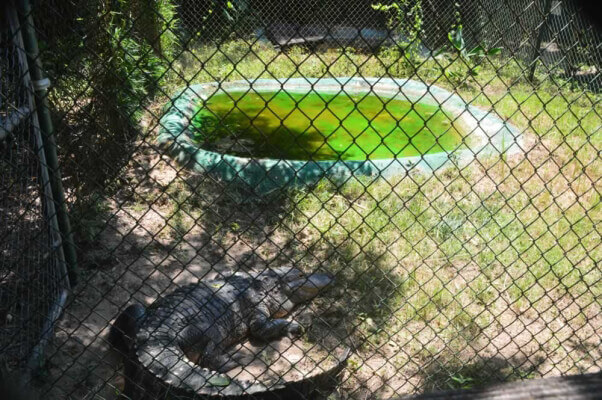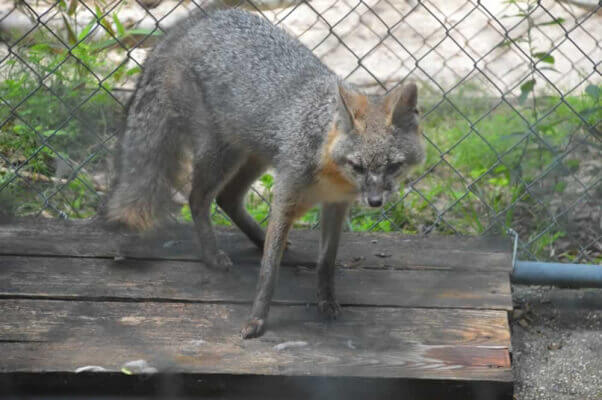 Henry Hampton (Lazy 5 Ranch, North Carolina, and The Farm at Walnut Creek, Ohio)
Henry Hampton, the owner of North Carolina's Lazy 5 Ranch and another roadside zoo in Ohio called The Farm at Walnut Creek, has been under federal investigation for four years. The USDA has cited him for dozens of violations of the AWA over the years, including for using a paralytic drug to restrain animals. This drug sometimes paralyzes the animals' respiratory systems, causing them to suffocate while they're conscious. Hampton's farm manager said that when they die this way, it's "not pretty."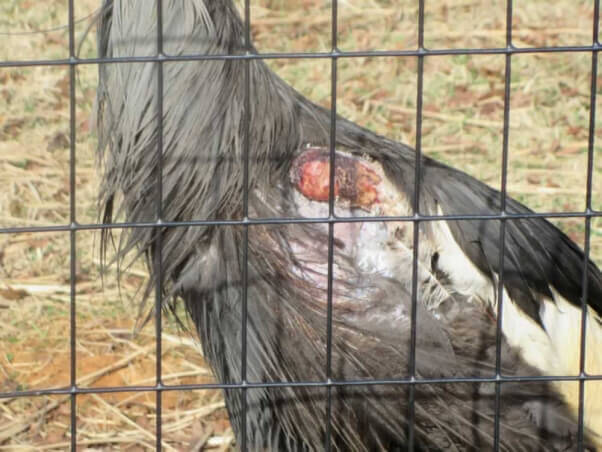 Between the two facilities, Hampton received 16 citations in the six months prior to his license renewal in August 2014. Of these, 10 were repeat citations. The facilities were inspected seven times in the year before his 2014 renewal, and Hampton received 25 citations—19 of which were for repeat violations. He has received 15 citations since his 2014 renewal, including nine repeat citations.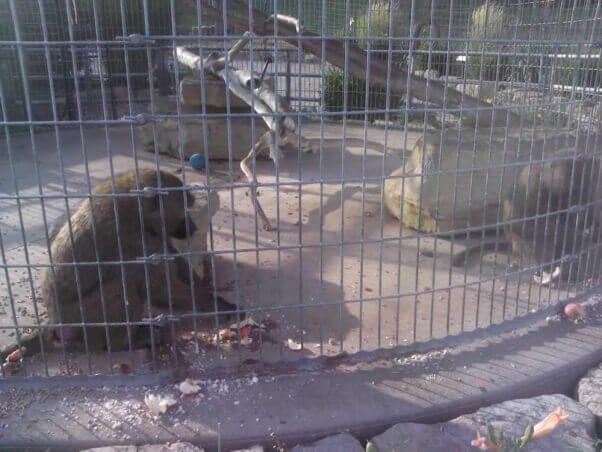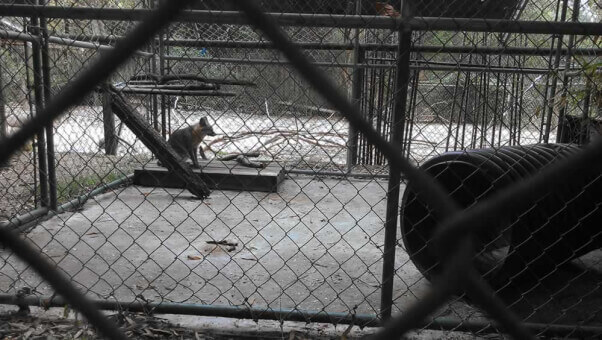 Tri-State Zoological Park (Maryland)
The Tri-State Zoological Park has repeatedly failed to provide animals with adequate veterinary care, maintain enclosures, provide primates who are held alone with environmental enrichment, keep lions and tigers in secure enclosures, and provide animals with adequate shelter from the wind and cold temperatures. In addition, it has also allowed the buildup of excessive amounts of feces and waste in multiple enclosures. In 2013, the USDA suspended Tri-State's license for 45 days and ordered it to cease and desist from violating the AWA.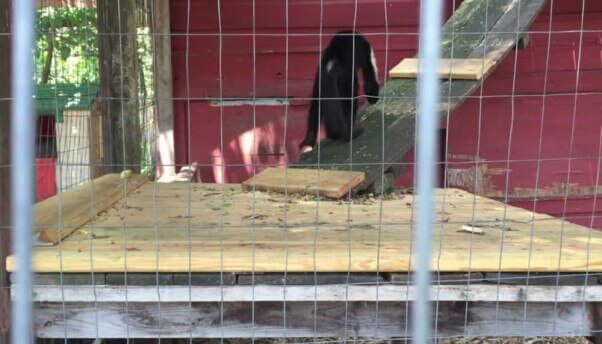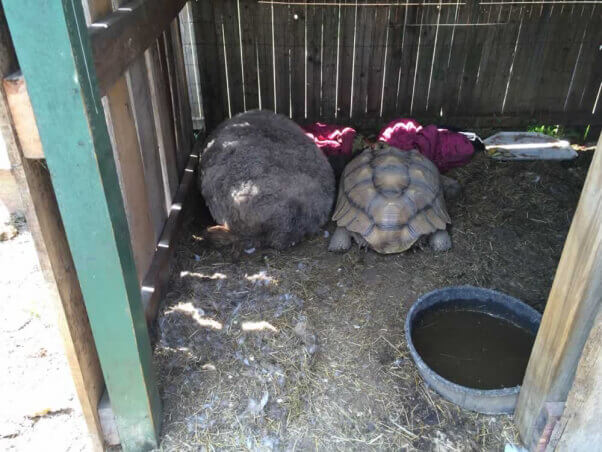 The facility was cited five times in the months prior to its April 2014 renewal. In 2015, its license was renewed again, even though the roadside zoo received an official warning from the USDA for repeat citations. Tri-State was cited nine times in the six months prior to its April 2015 renewal, including one repeat citation.
Michael Todd (All Things Wild, Illinois and Texas)
Michael Todd purchased white tigers from exhibitor Marcus Cook and started using Cook's Texas compound just three months after Cook's USDA license was permanently revoked. The USDA revoked Cook's license after he was charged with nearly 100 violations of the AWA, including endangering the lives of animals and the public and denying animals adequate nutrition and veterinary care—even when they were injured and extremely underweight. Since his license has been revoked, he can't legally exhibit animals, but he has tagged along with Todd's outfit as an employee. By working with Cook, Todd has been complicit in evading the USDA's enforcement action.
Todd received five citations in the six months before the USDA renewed his license in June 2014 and has received seven citations since his renewal.
What You Can Do
Visitors who buy a ticket to these awful outfits play a huge part in keeping them in business. Please don't patronize roadside zoos or animal displays. Demand that the USDA stop rubber-stamping license renewals of chronic AWA violators.