Monday, April 16, was a cold and rainy day in Boston. When the 122nd Boston Marathon kicked off at 8:40 a.m., "the temperature was a chilly 40 degrees with a wind chill of 29 degrees, and wind gusts reached 30 mph." Imagine running a marathon in such dismal conditions. Now imagine being chained and left outside in these conditions—lonely and neglected by those who're supposed to love and care for you. This is what Scott DeFusco thought of when he dedicated his barefoot Boston Marathon race to lonely "backyard dogs" in need.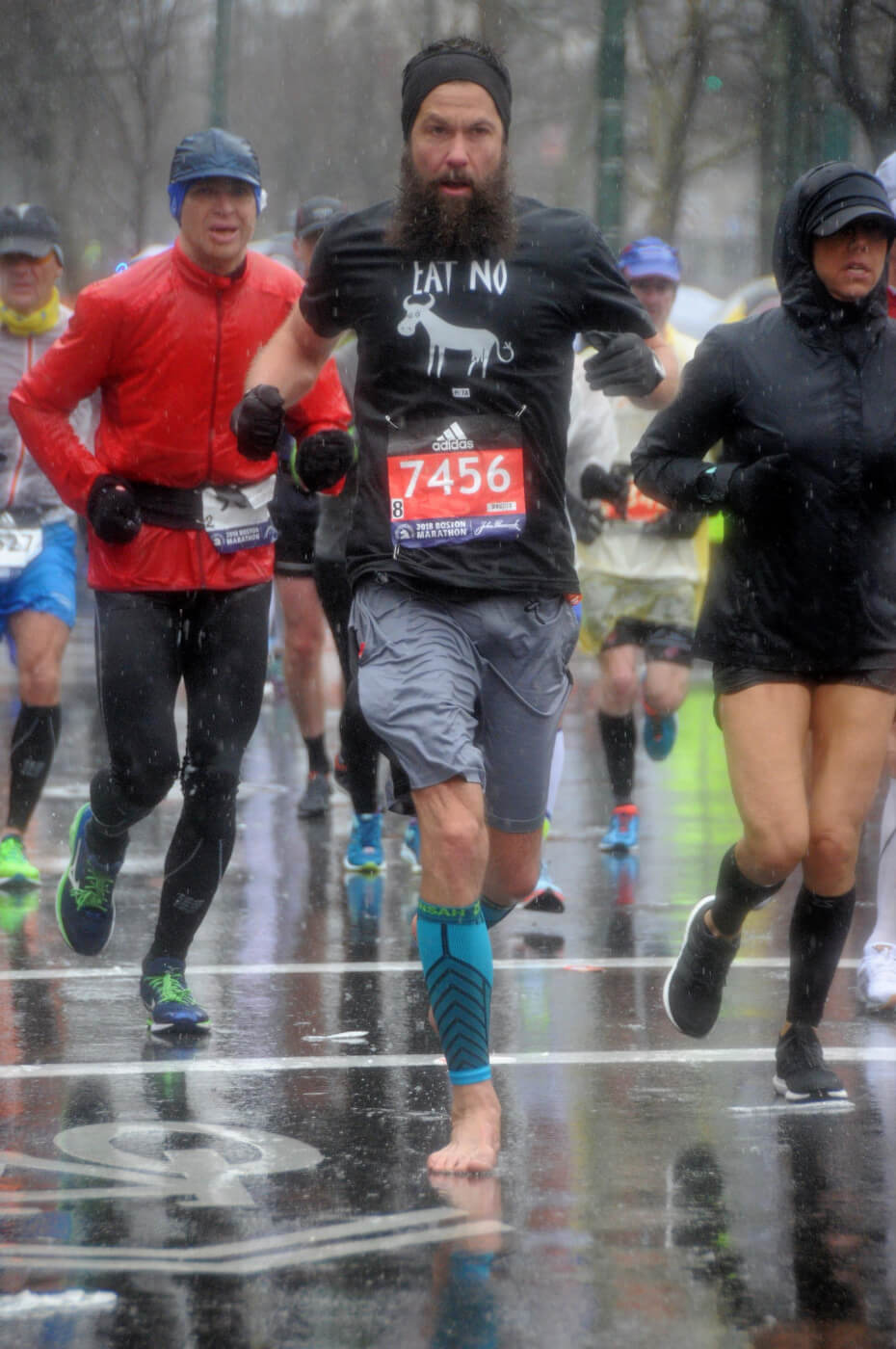 Yep, you read that correctly—barefoot. Prior to the marathon, DeFusco contacted PETA to ask how he could use his race to raise funds for animals. DeFusco—a vegan—told us that he planned to complete the marathon shoeless and would love to dedicate his race and any funds raised to dogs who are languishing alone in backyards.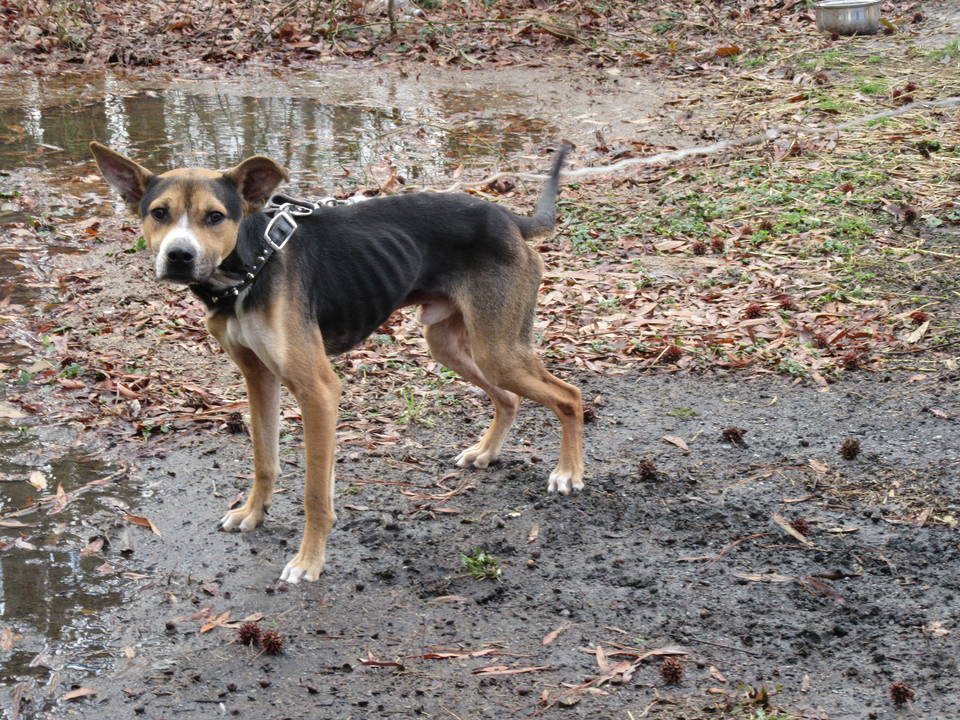 We were thrilled to hear from DeFusco—who proves that you can not only be a kickass athlete and vegan but also think outside the box by asking, "What else can I do to help animals?"
How the Donation Will Help
DeFusco—who set a personal fundraising goal of $600—raised a whopping $900, smashing his original aim. He donated the funds to PETA's doghouse program, which helps "outside dogs" who often have little to no protection from the rain, wind, snow, or sweltering heat. While he spent a few hours running barefoot against headwinds and in the rain, without support from kind people like this barefoot badass runner, these dogs spend their entire lives in abhorrent conditions. Through our doghouse program, we provide neglected dogs with a little shelter and a lot of love.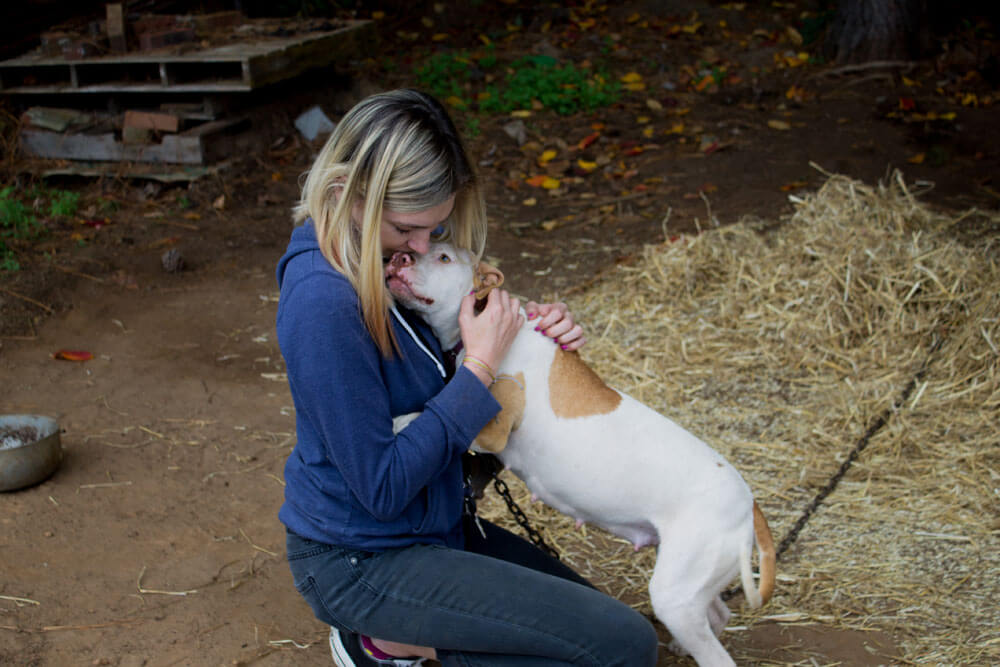 While we believe that dogs deserve to live indoors and be treated like family members, nothing makes a bigger difference to those who are forced to live outside than a sturdy house of their own—a place to lie down and retreat from storms and other extreme weather. That's why PETA builds and delivers hundreds of sturdy, straw-filled doghouses to these lonely and neglected dogs, providing them with the only shelter that many of them have ever known.
Although we give the highest praise to DeFusco—who is a true hero to animals—you don't have to run a marathon to help lonely "outdoor dogs." Simply click the button below to help PETA supply a sturdy new doghouse to a dog in need:
And if you thought that DeFusco only eats vegan, think again. The all-around badass wears vegan, too. And when he's not running 26.2 barefoot miles through a storm, he makes sure that his running shoes are cruelty-free. Some of his favorite brands include Xero Shoes, Altra, and Lems Shoes. Click here to get an "Eat No Animal (Cow)" T-shirt like the one DeFusco wore during his race, and click below to discover even more animal-friendly running shoes: