Netflix's Mowgli: Legend of the Jungle shows audiences that wild animals can wow on-screen—without ever being on set—thanks to the magic of computer-generated imagery (CGI).
Actor Andy Serkis takes the lead behind the scenes as the director of Mowgli, which, in addition to CGI stunners, also features powerful anti-hunting and anti-captivity messaging. Audiences may recognize Serkis for his onscreen work in epic films like Lord of the Rings and Planet of the Apes. He's most famous for his brilliant motion-capture performances playing Gollum and Caesar.
'Tis the season of lists, so here are four reasons why animal lovers should check out Mowgli when it drops on Netflix on December 7:
Warning: Spoilers ahead!
1. CGI Is Better Than Using Live Animals—Always
Mowgli's Shere Khan—the tiger who stalks the film's protagonist—is no villain compared to the trainers who force real tigers to perform on camera. Wild animals are often torn away from their mothers shortly after birth, only to be sentenced to a life of captivity for which they're deprived of everything that's natural and important to them. Big cats are typically confined to extremely small cages and are known to have been trained through food deprivation, fear, and punishment with whips.
More and more filmmakers are getting wise to the various ways in which they can tell their stories without abusing animals. Mowgli features stunning motion-capture performances and uses CGI to portray all animals of the jungle, from adorable wolf cubs to majestic elephants. This means that audiences can enjoy watching wild animals in action without worrying about any abuse that may have occurred behind the scenes.
With voices supplied by big names like Christian Bale, Cate Blanchett, and PETA's 2018 Most Beautiful Vegan winner, Benedict Cumberbatch, the animals in Mowgli are expressive, are convincing, and—best of all—weren't bred, raised in captivity, and forced to perform tricks for the camera.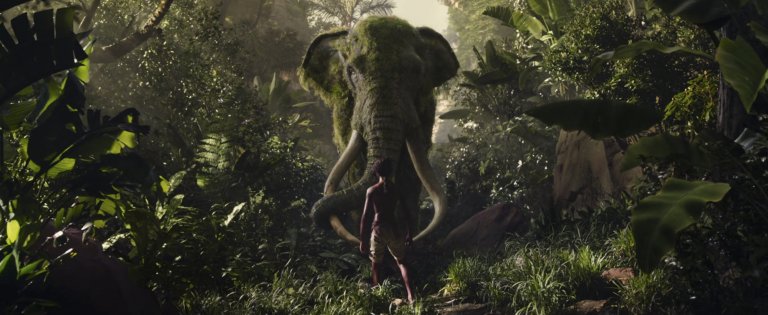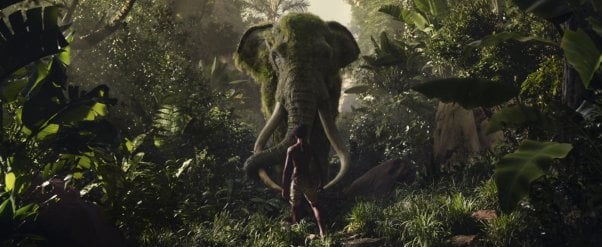 Netflix, Inc
Binge-watch with a clear conscience—avoid films and TV shows that use real wild animals.
2. Andy Serkis: Ally to Animals
As a pioneer in motion-capture and computer-generated special effects, Serkis proves that using real animals isn't only cruel and outdated but also unnecessary. He even won a PETA Oscat for his motion-capture performance in War for the Planet of the Apes and has said that using real great apes for a film would be "intolerable and cruel."
Hear more from Serkis about effective and humane alternatives to using real wild animals on-screen.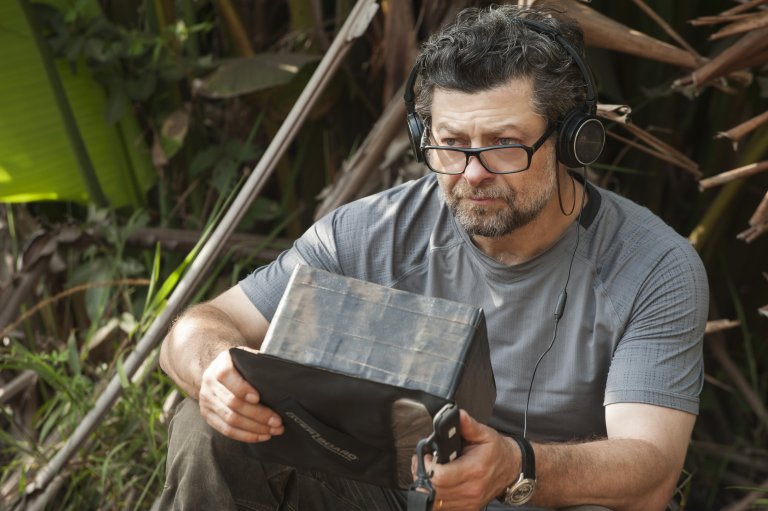 Netflix, Inc
3. The Most Dangerous Animal of All? Us.
Mowgli shines a light on the horrors of hunting and the revolting practice of taxidermy as our hero begins to explore the human world.
As a friend to animals, Mowgli takes immediate action when he learns of human cruelty—and let's just say that PETA isn't too upset about the way things turn out.
There are plenty of real-life villains who find pleasure in killing animals for "sport." Idaho Fish and Game Commissioner Blake Fischer recently lost his job after posting horrific photos of at least 14 animals he killed in Namibia, including an entire family of baboons. Zimbabwe's beloved Cecil the lion was savagely murdered by dentist Walter Palmer in 2015, sparking a sea of outrage around the globe.
Help spare other animals Cecil's fate by telling UPS to stop supporting trophy hunts.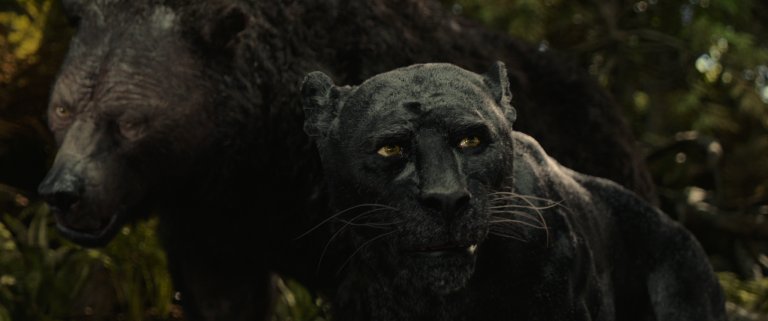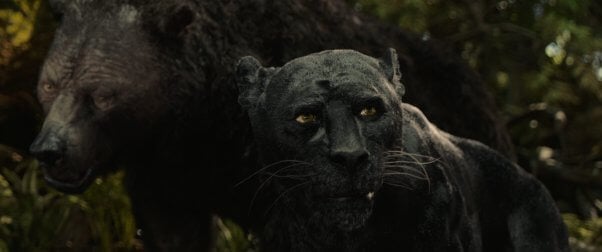 Netflix, Inc
4. Animals Want to Be Free
Audiences are used to seeing Bagheera—the panther who acts as Mowgli's guide throughout the film—on the prowl. But in Mowgli, we learn that he was previously held prisoner in a palace before escaping into the jungle. Like real animals forced to spend their lives inside cages or bound by chains at animal training compounds, roadside zoos, abusement parks, or circuses, he bears the scars from his former life in confinement.
Captivity can be so stressful to animals that there's a condition called "zoochosis" that causes animals to sway, pace, and even resort to hurting themselves by chewing on their limbs or ripping out their fur or feathers.
---
Learn more about animals used for film on The PETA Podcast:
Listen to more episodes on iTunes and Spotify! Subscribe for new episodes.