PETA is recognizing the efforts of countless fire departments, organizations, agencies, and individuals who helped rescue animals during the unprecedented 2018 California wildfires. Many lost their homes, sustained burns, and dropped everything to save the lives of humans and other animals—for those selfless actions, 2018 is dedicated to them.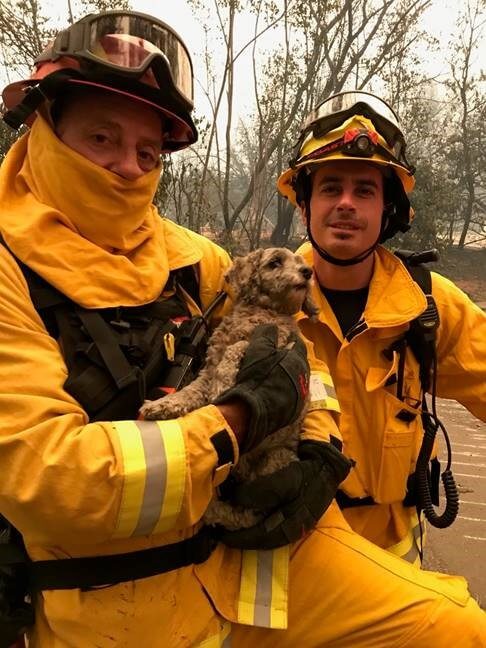 PETA's awardees also include the numerous animal shelters that worked tirelessly to make room for companion animals and reunite them with their families.
California endured its most destructive wildfire season on record in 2018 as 7,983 wildfires charred over 1.8 million acres across the state.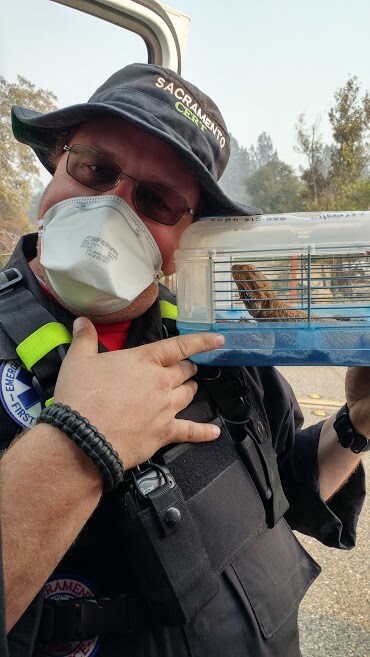 Sacramento Community Emergency Response Team
The Northern California Camp fire stands as the single most deadly and destructive fire in California history, with a death toll of at least 88 humans. Meanwhile, the Woolsey fire in Southern California claimed at least three lives. We can only imagine how many animals—both wild and domesticated—were killed.
PETA is adding a leaf to our Tree of Life memorial dedicated to those who died during the California fires.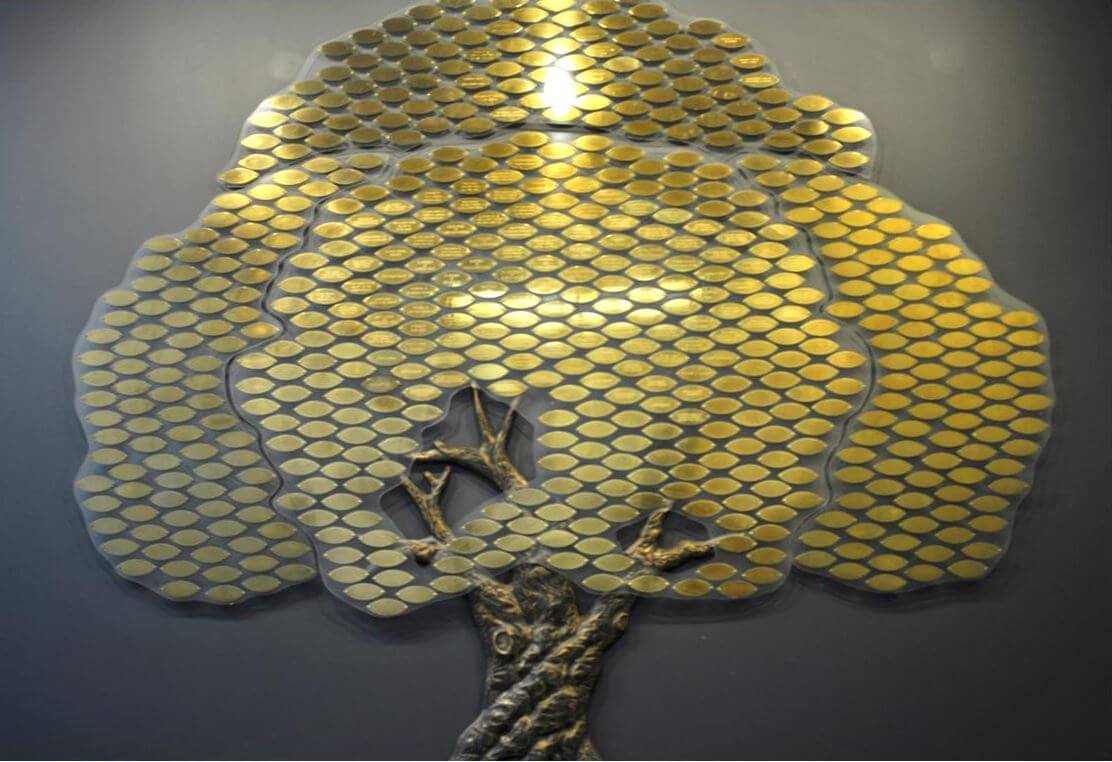 No matter the size of the rescue effort, PETA's 2018 Person of the Year award is dedicated to everyone who helped save lives in California's roaring inferno.
Click on the dropdown lists below to see the numerous entities we've recognized with this award, and of course, so many others deserve recognition as well:
The Camp Fire
The Woolsey Fire
Be Ready When Disaster Strikes
Remember: The question isn't whether a disaster will strike—it's when. Animals must never be left behind. Just like us, our animal family members are terrified when natural disasters hit. It's up to animals' guardians to make sure that they're evacuated safely. Anyone who evacuates and intentionally abandons animals to fend for themselves may be prosecuted.