"People often prove more wicked than monsters." That's especially true for those who abuse and exploit animals. And, as PETA has explained to the creators of The Witcher, there is no right way to deny wild animals any semblance of the lives nature intended and to force them to perform. Even though the cats, dogs, horses, sheep, goats, chickens, mice, rats, birds, ducks, and camel used in the show are domesticated, when animals are used as props in the film and television industries, they almost always suffer.
'The Witcher' Uses Real Lemurs and Other Wild Animals—Here's Why That's Bad
Primates like lemurs and squirrel monkeys—both of whom are used in the show—are typically separated from their mothers prematurely so that they're young and easier to control. They're denied adequate psychological and social stimulation, proper exercise, and the opportunity to engage in their natural behavior—which includes exploring, choosing mates, raising young, and foraging. As a result, they often develop neurotic behavior patterns, such as pacing, rocking, swaying, cage-biting, and self-mutilation. Many suffer from debilitating loneliness and depression. In order to force young primates to perform on cue, handlers commonly inflict physical and psychological abuse on them.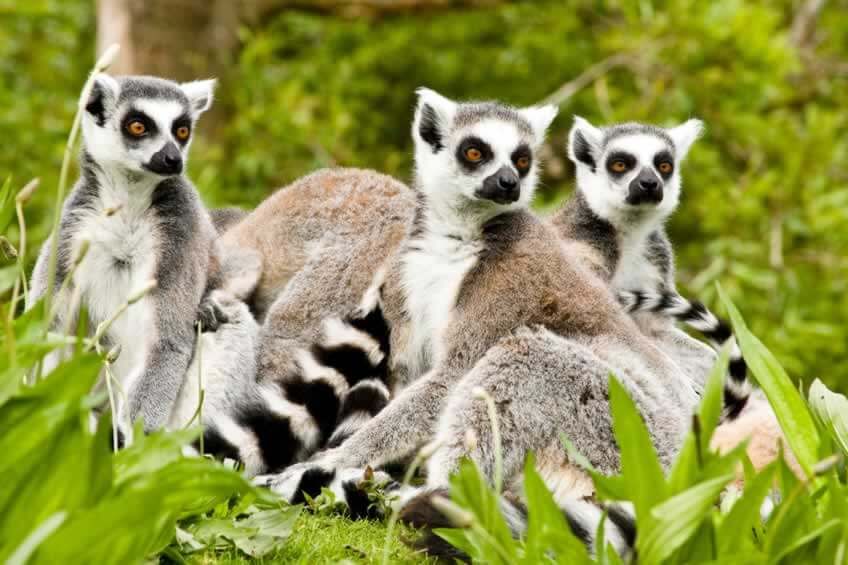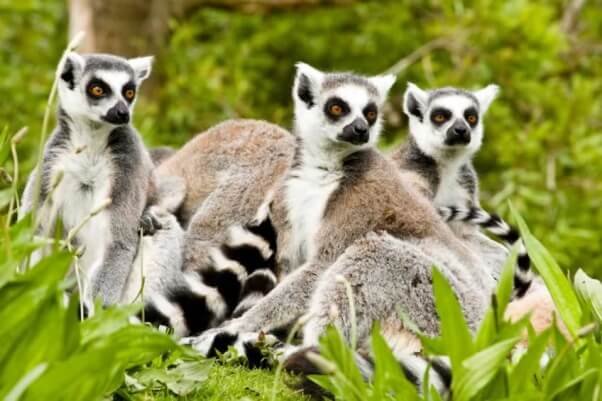 © iStock.com/Harmen Piekma
When wild animals are no longer useful or wanted, they're usually dumped at roadside zoos. Chance, a chimpanzee who was rented out for The Wolf of Wall Street, performs in a demeaning circus-style show at the notorious Big Cat Habitat and Gulf Coast "Sanctuary" in Sarasota, Florida, in which he's jerked around on a leash, yelled at, and forced to do tricks for crowds of strangers.
Other wild animals fare no better. Owls, like the one used in numerous Witcher episodes, are typically deprived of the opportunity to fly and kept in woefully inadequate conditions. A PETA investigation into Birds & Animals Unlimited (BAU), a leading animal supplier to the film and television industries, revealed that an owl named Crash, who BAU staff said was used in the Harry Potter movies, was kept in a cramped, feces-strewn enclosure that went uncleaned for at least six weeks. He and other birds of prey were denied sensory stimulation and companionship.
'The Witcher' Uses Horses and Other Domestic Animals—Here's Why That's Bad
Domestic animals are no safer from the deprivation, cruelty, and dangers of the industry. Horses, for example, are historically among the animals most commonly injured and killed on set. Flicka, American Outlaws, Simpatico, The Hobbit: An Unexpected Journey, and Luck are just a few productions in which horses have died.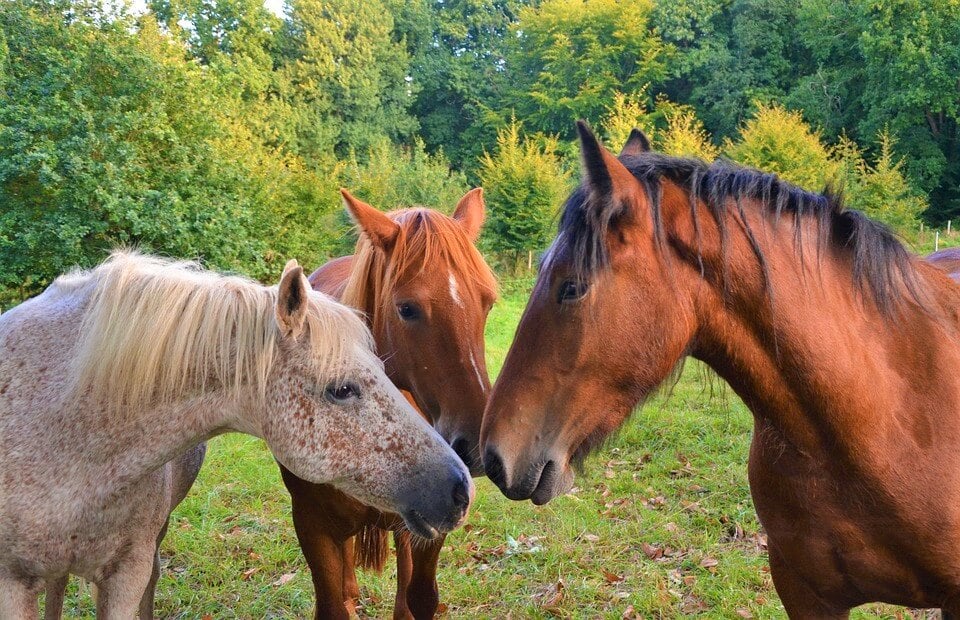 PETA's investigation into BAU revealed that cats who were considered "fat" were starved for several days, birds' heads were pulled off as a method of killing them, pigs (including one who suffered from bloody sores) were denied adequate veterinary care for skin conditions, and dogs were kept outdoors in barren concrete kennels without bedding, even though temperatures dropped into the low 40s at night. PETA released video footage from a law-enforcement raid on another company that supplied animals for Netflix, Disney+, AMC, and USA Network productions, which showed more than a dozen dogs in kennels stacked on top of one another in a garage, among other abuse.
Does 'The Witcher' Include a 'No Animals Were Harmed' Disclaimer?
The Witcher doesn't include this disclaimer—issued by American Humane (AH)—at the end of the show, but even if it did, it would be no guarantee that animals weren't exploited, hurt, or killed during production. In a scathing investigation titled "Animals Were Harmed," The Hollywood Reporter chronicled AH's history of alleged cover-ups, compromising funding from the Screen Actors Guild, and productions that received its stamp of approval despite animal deaths and injuries. AH issues the statement based only on the short period of time when animals are on set and apparently doesn't take into account how they're trained, the conditions they're kept in when they aren't performing, or how they're disposed of once the industry is done using them.
---
The @witchernetflix has a monster problem ❌ DON'T BINGE IT ❌

From a lemur to an owl to a camel, #Netflix is apparently choosing to exploit the animals of the Continent while other productions are using CGI. Even in a fantasy world animals aren't actors: leave them off screen. pic.twitter.com/AcdGnJu2EK

— PETA (@peta) December 22, 2021
The Witcher is already using advanced, humane computer-generated imagery extensively. There's no reason producers can't use it to create realistic-looking animals, instead of making living animals suffer.
When you're looking for a show to stream, keep scrolling past The Witcher—and let Netflix know that you're tired of seeing animals exploited for entertainment.