We get it: The idea of snuggling a baby pig companion is heartwarming. Pigs are smart, sensitive, self-aware beings, and—just like puppies—they look adorable, especially when they're young. Because of this, so-called "teacup" pigs have become increasingly popular companion animals. Unfortunately, adding one to your family can have enormous and often unexpected consequences. So do your research, and learn the truth, starting with the facts below.
1. Pigs who naturally stay the size of a teacup don't actually exist. "Teacup pig" is not a breed—it's a deceptive label. According to reports, these animals are really potbellied pigs who are either deliberately malnourished so that they remain smaller than average or are falsely advertised as being "mini."
2. Giving up a companion pig is just as heartbreaking as giving up any other animal. Many people who discover that their full-grown "teacup" pigs will actually weigh 100 pounds or more either choose or are forced to abandon them. "Most of these animals end up in overburdened shelters or are euthanized once they outgrow their suburban habitats," according to National Geographic.
Bringing an animal companion into your life is a huge decision—and should be an informed one—regardless of whether you're considering adopting a dog, a cat, a pig, or a member of any other species.
3. Just like "purebred" dogs—animals bred to have certain genetic traits or appearances—pigs intentionally bred in an attempt to keep them small can suffer from "a host of health issues resulting from reduced genetic diversity, such as squished snouts, which cause breathing problems later in life," according to reports. Breeders also underfeed these animals in order to stunt their growth and then instruct their guardians to feed their new companions a restricted diet, too.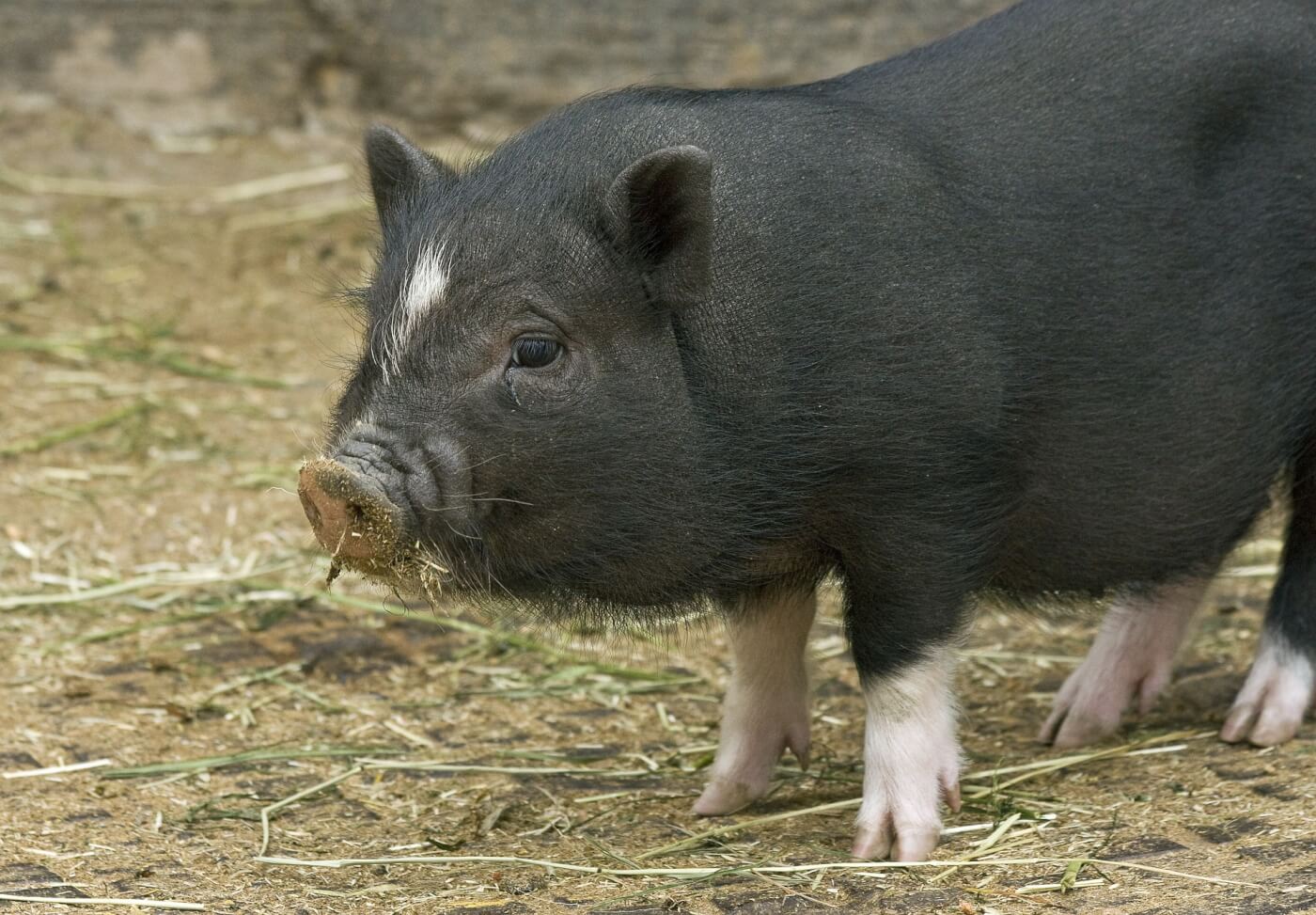 Just as nature didn't create dog breeds, it didn't create "teacup" pigs, either.
4. Pigs are social, playful, protective animals who bond with one another. It's been documented that they show empathy for each other. Many sleep in "piles," much like dogs, and they make nests, relax in the sun, and cool off in the mud. Depriving them of their natural social environment isn't in their best interest, and if raising one full-grown pig is a struggle, chances are that caring for a second one will mean double trouble.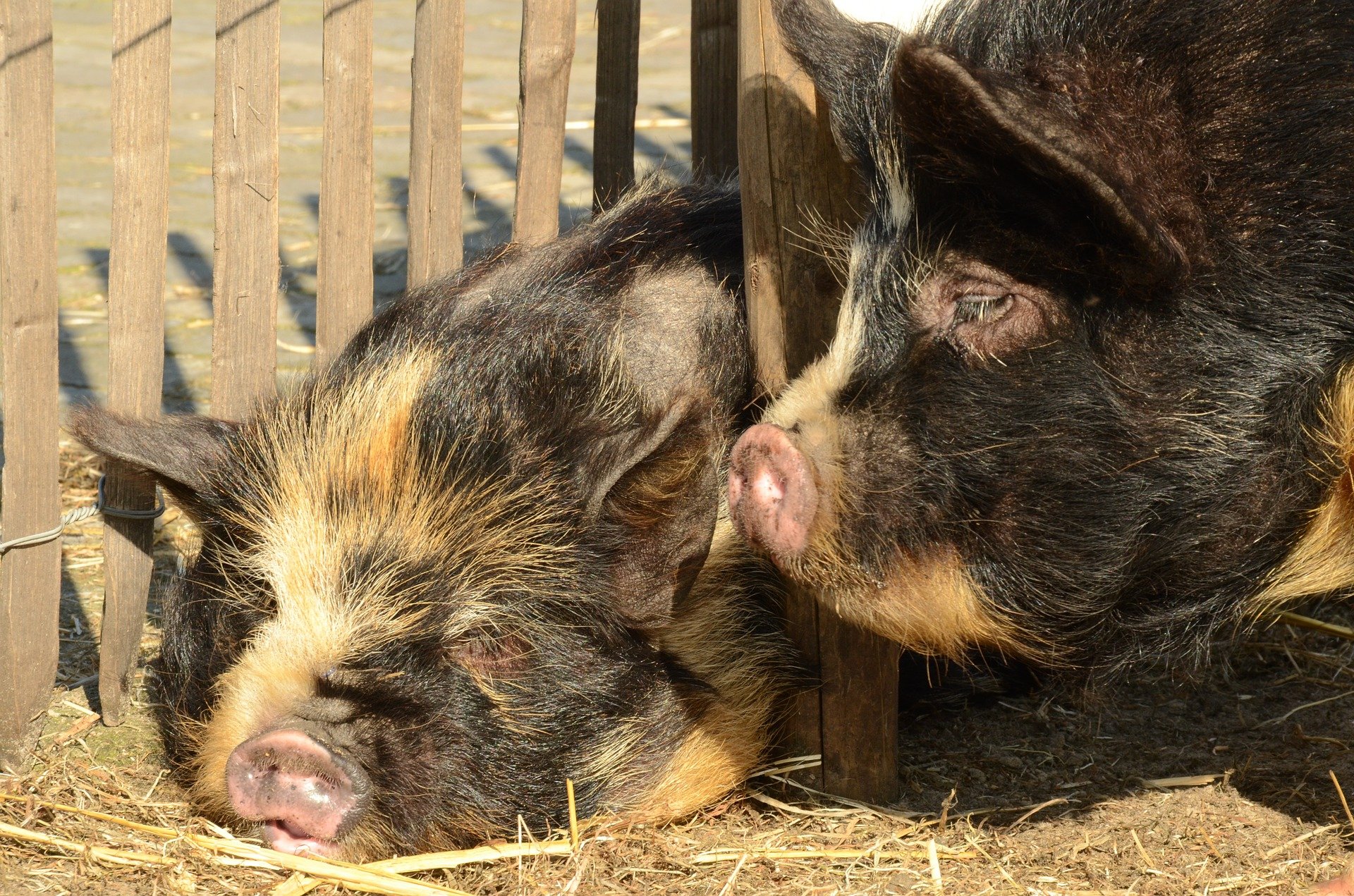 5. Is it even legal to adopt a companion pig? The answer can vary from city to city. According to CBS News, "Many cities and counties do not allow pigs on property not zoned for livestock."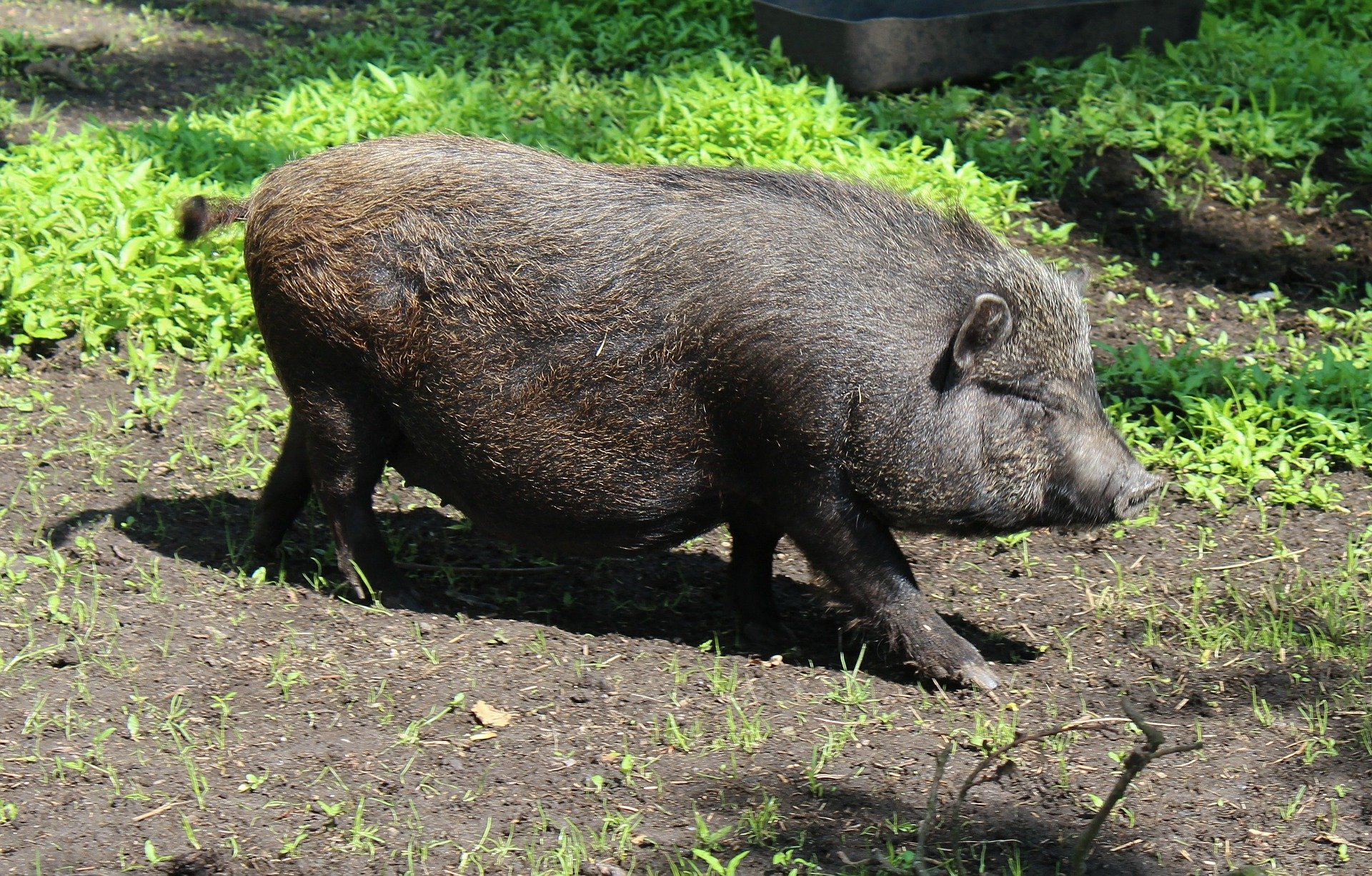 People who ignore local regulations may find it difficult to seek medical care for their pig friends—some veterinarians refuse to treat them because they're considered farm animals instead of companion animals.
6. Consider the case of Esther the Wonder Pig. Persuaded by a friend who wanted to find a home for a young "micro-pig," Derek Walter and Steve Jenkins welcomed piglet Esther into their lives. And although she started out "micro" …
… it soon became apparent that they had all been misled—this was no mini pig:
Thankfully, Derek and Steve continue to provide her with the loving home that she deserves—her presence even inspired them to go vegan!
7. Another cautionary tale involves Australian actor Ruby Rose's mom, who always wanted a pig. On The Tonight Show Starring Jimmy Fallon, Rose told the story of surprising her mom with a pig she thought was a "teacup" but who turned out to be more like "a giant teacup at Disneyland":
Rose—who said she met the pig's parents—was shocked, since they were small. But according to The Dodo, pigs can breed when they're just 6 to 8 weeks old. So the piglet's parents may have still been piglets, too.
You Have the Facts—Now What?
If you're 100 percent certain that you can provide a companion pig with the perfect lifetime home, please consult a local rescue facility about adopting—never buy one. In the meantime, click the button below to learn even more facts about these fascinating animals: