Yup, World Spay Day (the last Tuesday of February) is totally a thing, and PETA celebrates every year. In honor of this past animal-saving holiday, we offered half-price spay/neuter surgeries for four-legged family members weighing under 80 pounds in and around Hampton Roads, Virginia.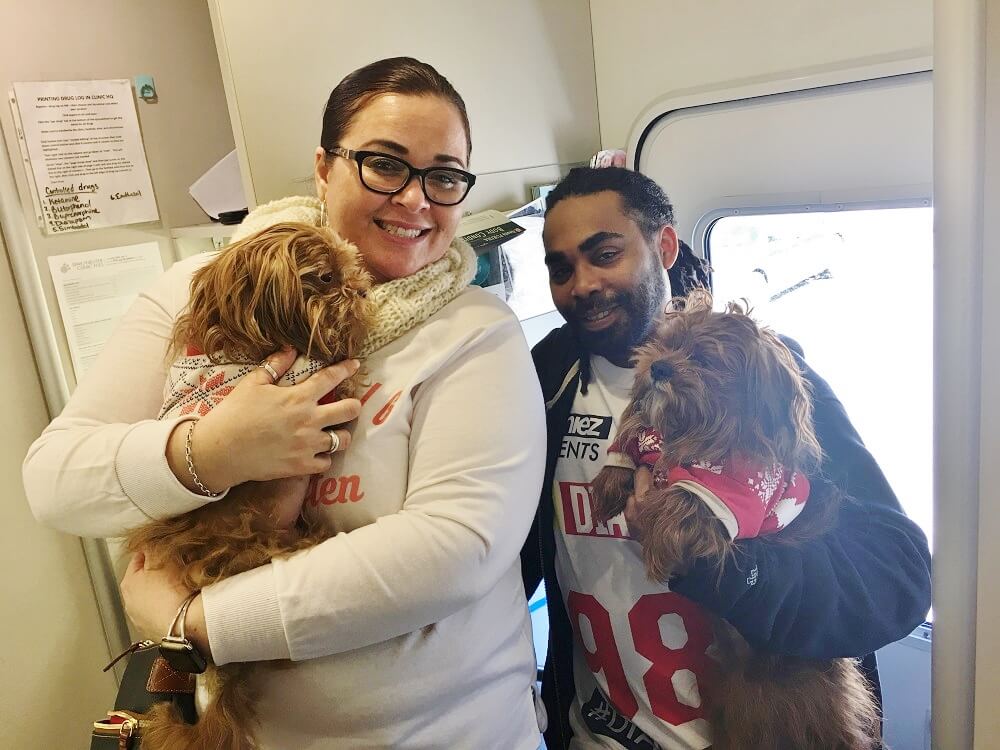 The celebratory weeklong special ran from February 26 to March 3, and reservations filled up quickly. We spayed and neutered 268 dogs and cats—and even though we were completely booked, anyone who called during that week and reserved an appointment was still offered our Spay Day pricing. We were booked for the next month!
A simple "fix" can save thousands of lives—by preventing more animals from being born into an already overpopulated world.
Every year, countless unwanted animals are abandoned to fend for themselves outdoors, where they may freeze to death, be hit by cars, or endure abuse.
More than 222,000 dogs and cats were admitted to animal shelters across Virginia in 2017 alone, and tens of thousands of them had to be euthanized—often simply for lack of a good home.
PETA's mobile clinics have sterilized more than 181,000 animals since the program's inception in 2001, preventing the births of hundreds of thousands of unwanted kittens and puppies.
Help End Animal Homelessness
On any given day, an estimated 70 million homeless dogs and cats are struggling to survive on the streets, where they face dangers such as parasites, predators (including cruel humans), extreme temperatures, speeding cars, and contagious diseases. A growing number of animal shelters have begun to turn many animals away, and only an estimated 10% of the large homeless-animal population is admitted to animal shelters each year. Of the millions of those who do enter shelters, about half must be euthanized as a result of severe neglect or abuse; because they are sick, injured, elderly, aggressive, or unsocialized; or because no suitable homes exist for them.
There's no excuse for bringing more puppies or kittens into the world. Sterilization also helps animals live longer, including by preventing many forms of cancer, and it can prevent male animals from running away.