What's the secret to having a winning style? In an essay that was published this week in The Fresno Bee, PETA Foundation staffer Paula Moore says that it's putting compassion into your fashion. And that means shedding the skin that came off animals' backs—including fur, leather, and even wool.
Even if you know nothing else about animal rights, you surely know that from the day they are born until the day they are killed, animals on fur farms live lives of quiet misery," she writes. "The small barren cages that they are confined to reek of urine and feces. Disease and injuries are common. Many animals go insane under these conditions and throw themselves repeatedly against the cage bars or pace in endless circles.
"Once you've given up the furry ghosts in your closet, it's time to dump exotic skins," Paula continues. "Alligators are crudely bludgeoned with hammers or aluminum bats."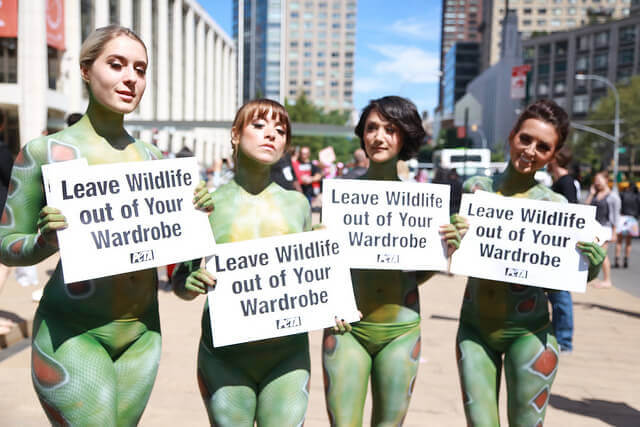 Much of the leather sold in the U.S. comes from India, where a PETA investigation "revealed that cows are marched hundreds of miles to slaughter through extreme heat," Paula writes. "Handlers smear chili seeds into cows' eyes and break their tails in order to force the exhausted animals to keep walking. … At the slaughterhouse, they are hacked to pieces in front of each other while still conscious."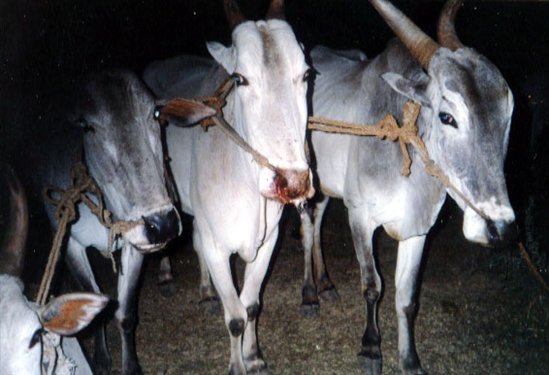 In Australia, where most of the merino wool sold in the U.S. comes from, lambs are subjected to a barbaric mutilation called "mulesing" in a misguided attempt to prevent maggot infestations. The farmers "use instruments resembling gardening shears to cut huge chunks of flesh from lambs' backsides," Paula writes. "The lambs often walk sideways like crabs from the pain of their wounds, which can take weeks to heal."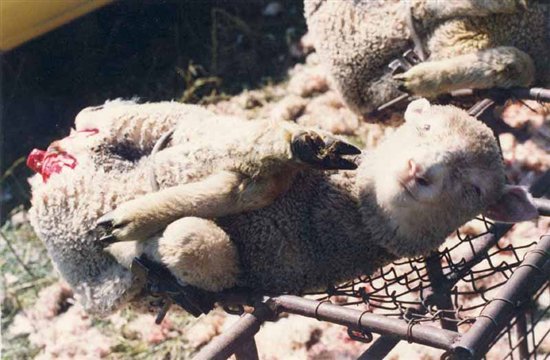 Patty Mark/alv.org.au
But the good news is that there are plenty of animal-friendly fabrics available. As Paula points out, "Even many high-end designers now embrace synthetics, thanks to technological advances that, as Forbes put it, 'have made faux fur and animal skin practically indistinguishable from the real thing.' When you're shopping, just check the labels and stick to faux fur, fake snake, vegan 'leather' like polyurethane and other animal-friendly materials."
To read the essay in its entirety, visit FresnoBee.com.