Victory! After hearing from PETA, drugstore giant Rite Aid confirmed that it will remove all greeting cards from its store shelves that feature demeaning and exploitative images of great apes.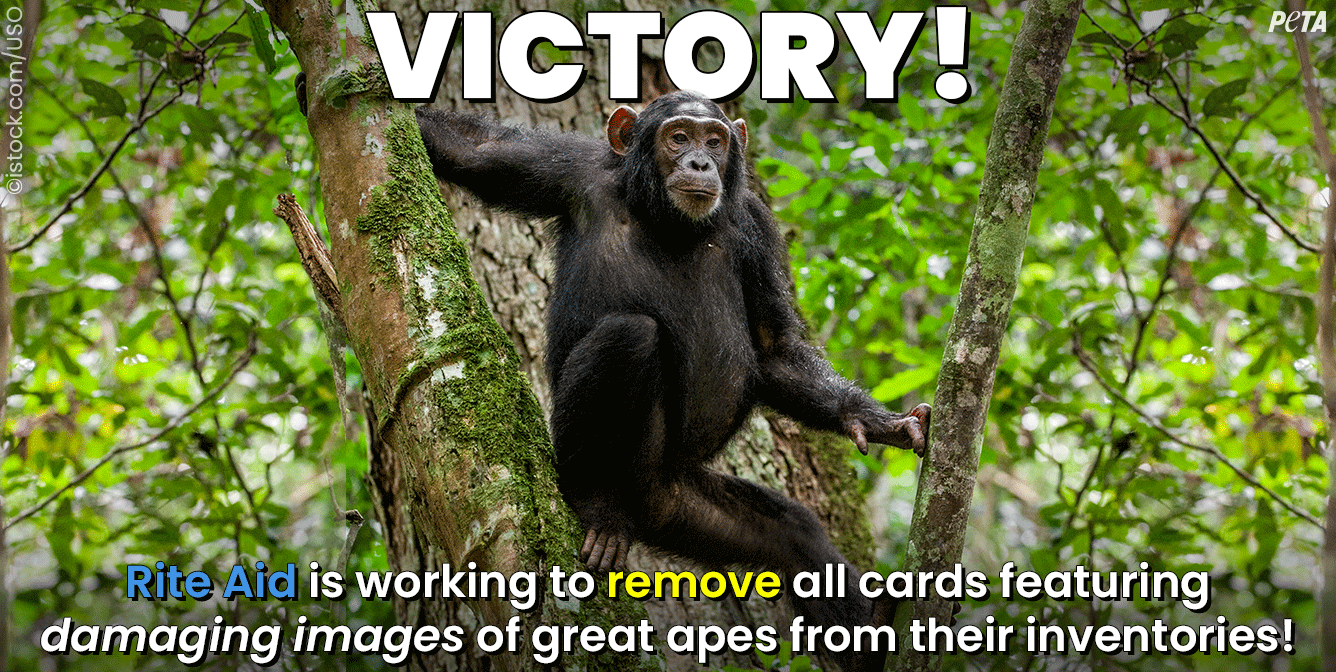 ©iStock.com/USO
The chain also directed one of its greeting card suppliers, American Greetings, to remove any ape-unfriendly cards from its shelves.
Degrading other animals for profit isn't a greeting—it's greedy.
For years, PETA has made it clear that the endangerment of great apes is no laughing matter. Clownish, patronizing depictions of chimpanzees and other great apes have served to minimize awareness of the dire threat of extinction that these species face. Greeting cards that make endangered animals out to be the butt of a "joke" not only make light of those who suffer from habitat loss and the global wildlife trade but also dupe consumers into thinking that these animals are plentiful rather than endangered. Misleading representations of apes may also increase the black market demand for these animals as pets, driving them further toward extinction.
When companies make a mockery of intelligent, curious chimpanzees and orangutans, they can actually hinder conservation efforts that are crucial to the survival of these endangered animals. Public perception is everything when it comes to wildlife conservation. By agreeing to remove greeting cards featuring misleading images of endangered great apes from their stores, Rite Aid is taking a stand that's essential to the survival of our fellow primates.
Rite Aid Made the Right Move—Here's What You Can Do
Greeting cards featuring damaging images of great apes have been an eyesore in the card aisles of pharmacies for decades. Now that Rite Aid is pulling them off the shelves, PETA and compassionate people everywhere are calling on other retailers to follow suit.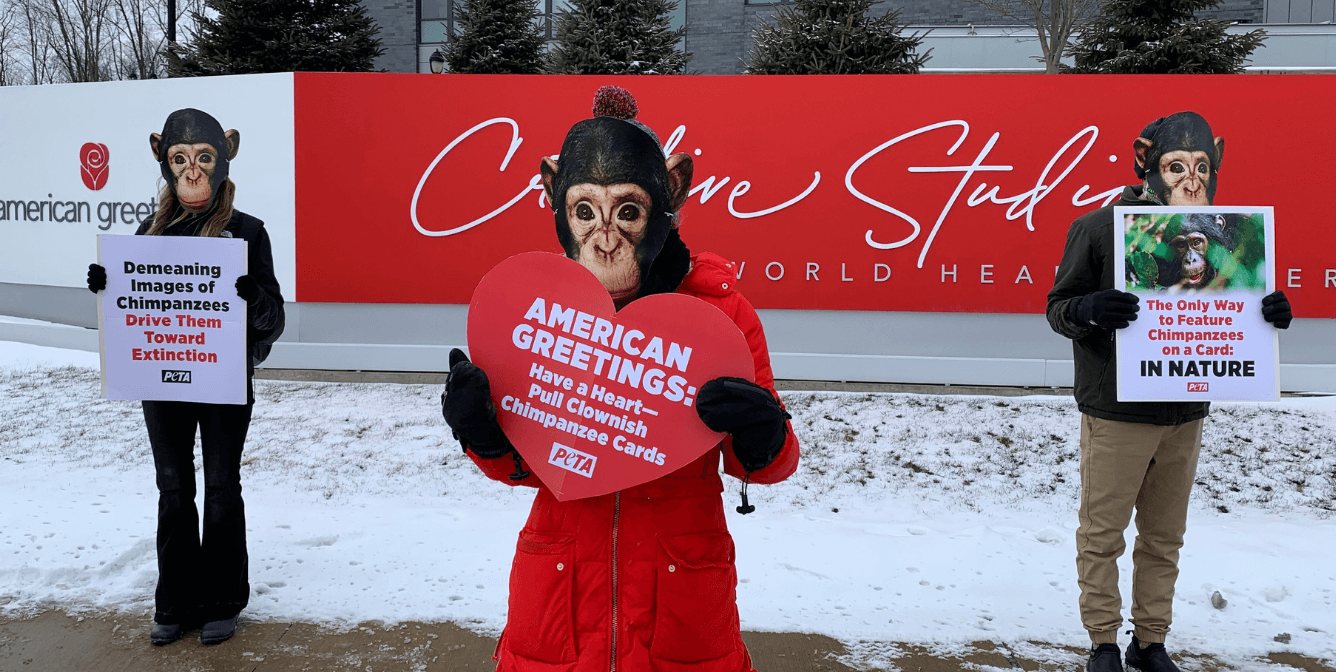 Together, we can bring about a significant reduction in the reach of these harmful images. Greeting cards are seen every day by millions of people, and positive representations matter. Join PETA's effort by urging American Greetings to make a conscientious decision that will have a significant, positive impact on great apes exploited for entertainment: