PETA recently learned that an elephant named Jenny died last year, near the end of a grueling tour with the Carden International Circus. Like most other elephants used in traveling acts, she was abducted from her mother and wild home as a baby. She spent the rest of her life forced to endure heavy chains and dark trailers and being carted to different cities in order to perform dangerous and often painful tricks under the threat of pain and punishment.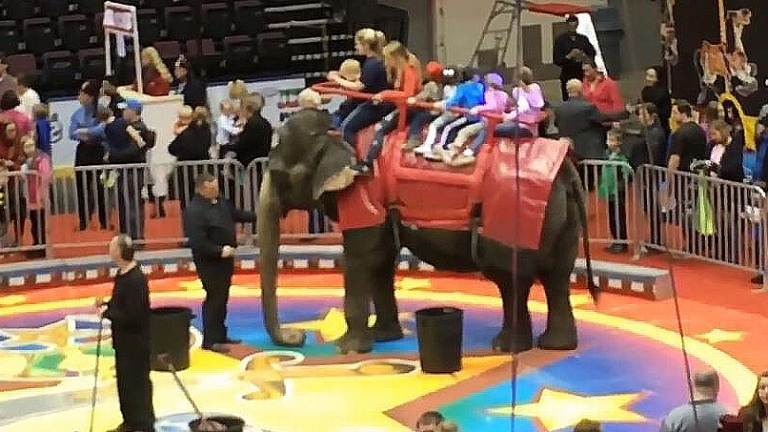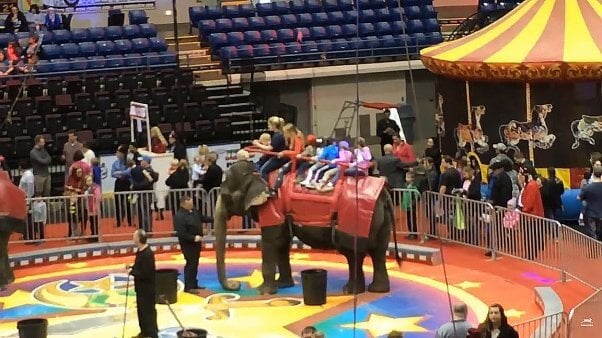 The significant toll that this treatment took on Jenny's body was especially evident in the last year of her life. Just months before her death, she was seen hobbling along under the weight of eight riders all at once (plus the heavy ride saddle) at a Shrine circus performance in Michigan produced by the notorious Carden family. Although she appeared barely able to walk, a handler forced her to move by pulling on her sensitive trunk and repeatedly poking her chin with a bullhook—a sharp weapon resembling a fireplace poker used to beat elephants during training. Months after the footage below was captured, she reportedly fell and was injured during another Shrine circus performance in Wisconsin.
Had Jenny been allowed to enjoy a more natural existence—one in which she wasn't forced to perform ridiculous tricks or arduous tasks like using her body to prop up a trailer when it was stuck in the mud on the side of a highway—she may have lived for another decade or more. But she never got a "retirement."
For others like her, it's not too late.
What You Can Do
Carden International Circus is one of several similarly named companies—all run by members of one family—that exploit elephants, camels, and other animals for its cruel acts. Carden family members have lengthy histories of violations of the federal Animal Welfare Act, including failing to provide an elephant who had open wounds with proper veterinary care.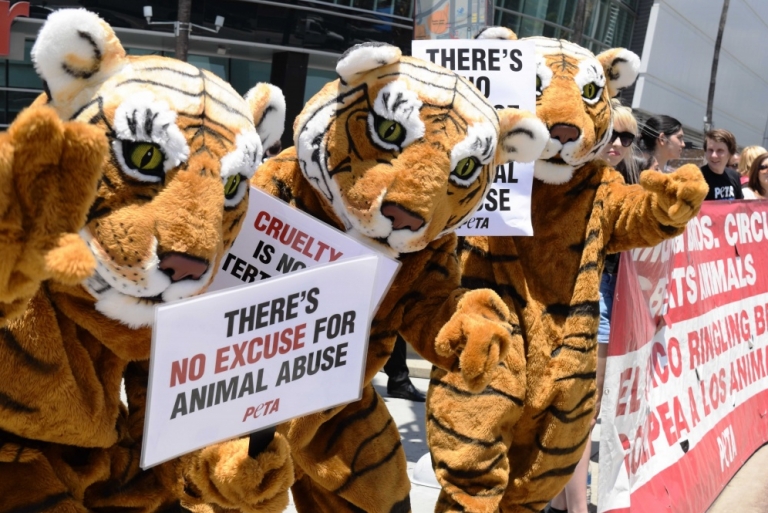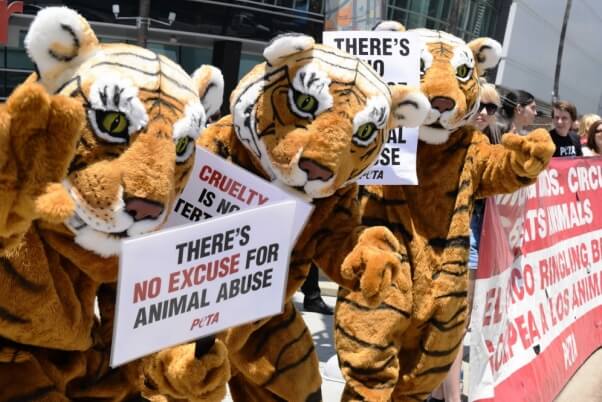 Today, opposition to the use of animals for entertainment is stronger than ever before. Take, for example, how after 146 years of cruelty and exploitation, Ringling Bros. and Barnum & Bailey Circus shut down, citing the public's changing attitude toward circuses that use animals. PETA and compassionate people everywhere will keep the pressure on all circuses that continue to use animals. You can join the effort.
Please help other elephants used for entertainment before it's too late: