Day after day, guinea pigs Duke and Bogart languished in misery at a PetSmart store in Nashville, Tennessee. Duke suffered from a persistent eye infection, and Bogart had an abscessed wound on his back—but PetSmart managers denied them veterinary care and kept them in tiny tanks around the clock.

But as this new PETA video that was released today shows, a loving home and some TLC can make quite the difference!
Now—following a recent PETA investigation of three PetSmart stores across the country and after being rescued and adopted by a caring guardian—Duke and Bogart are healthy and happy: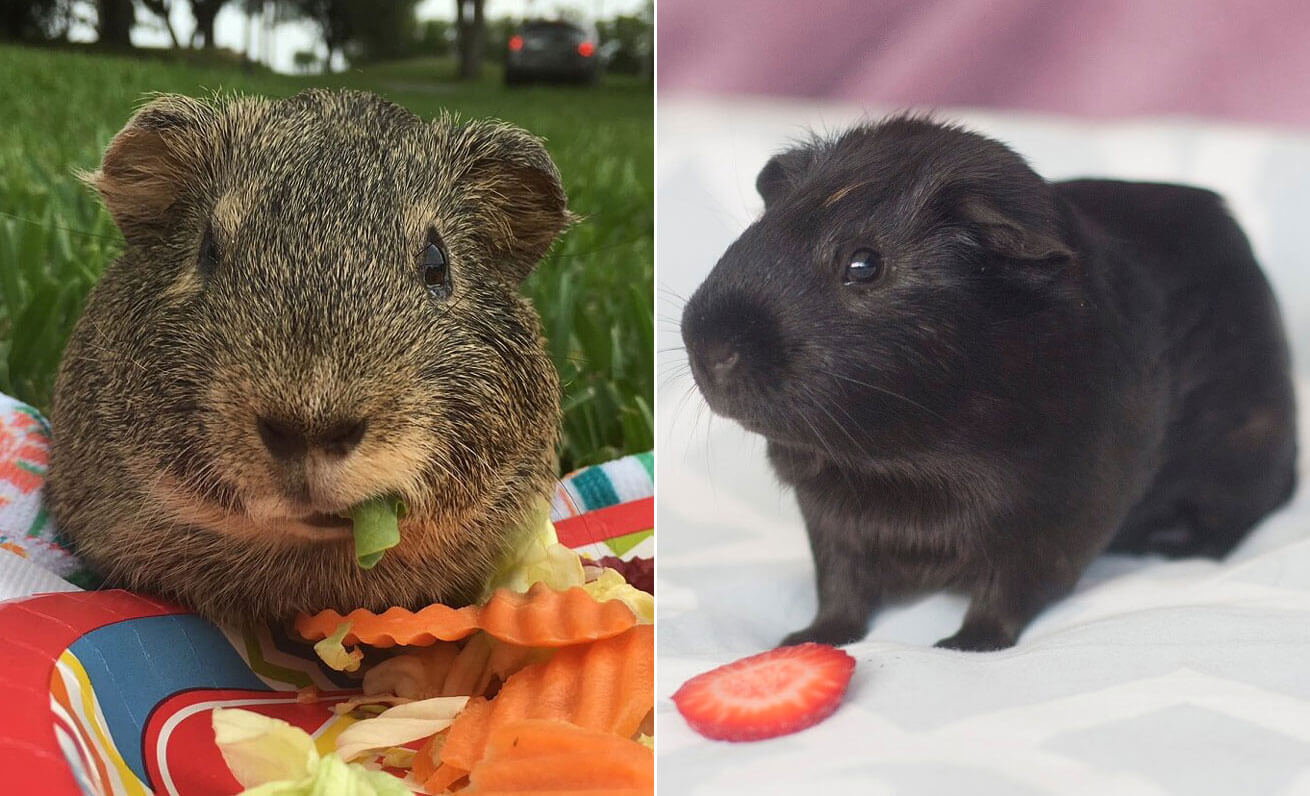 They're treated to picnics in the park …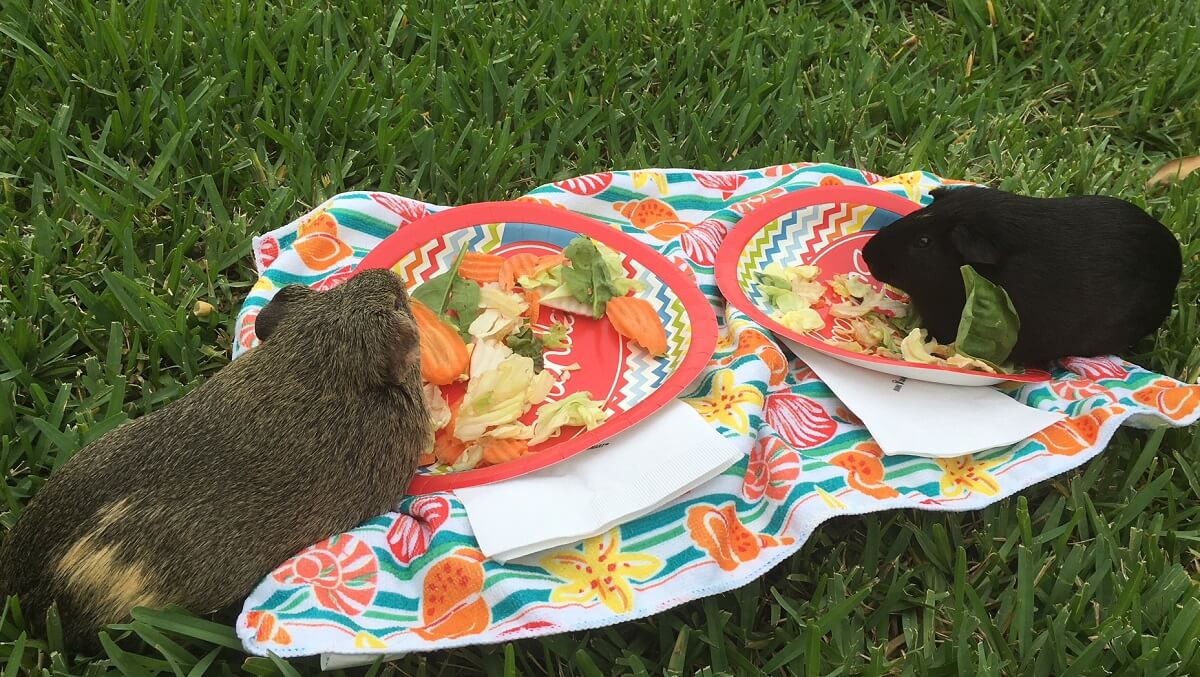 … by the water, no less …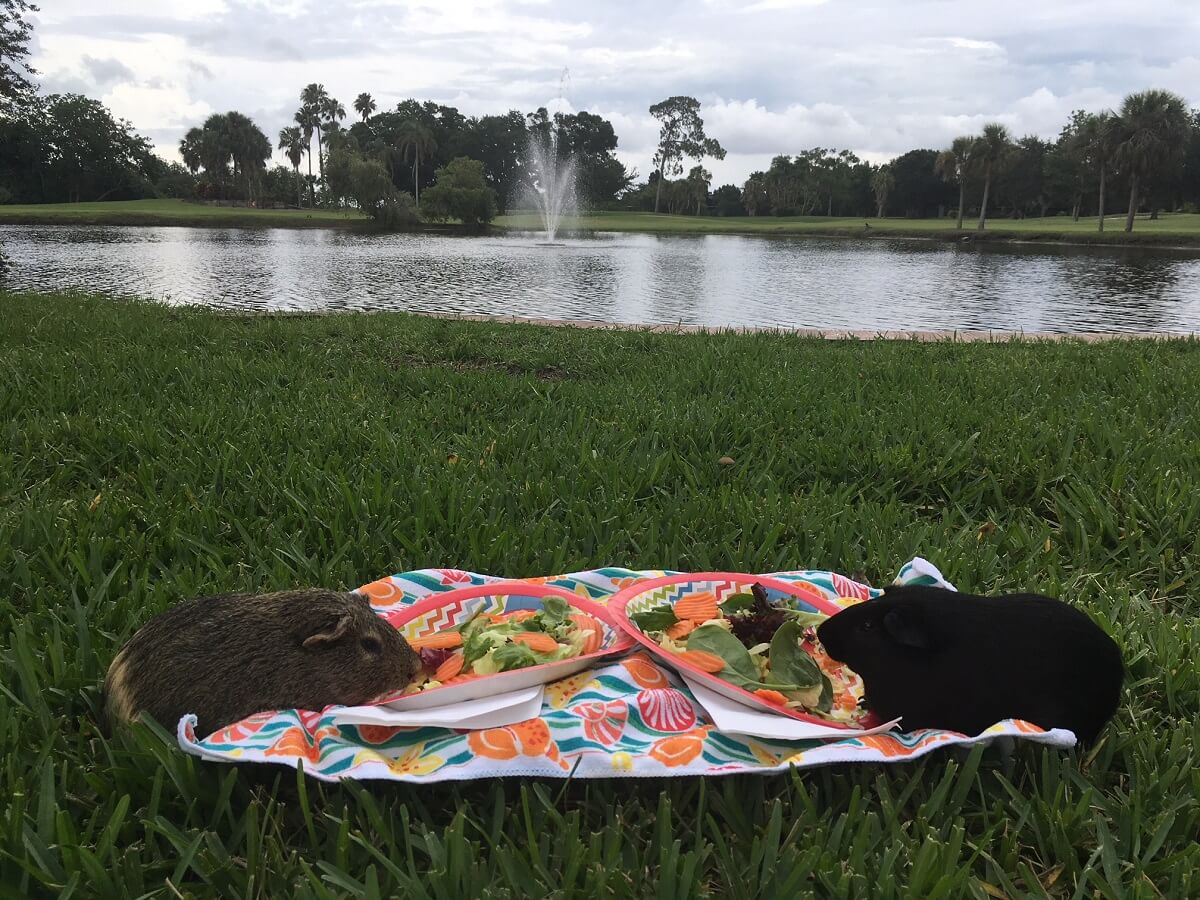 … as well as movie nights on the couch …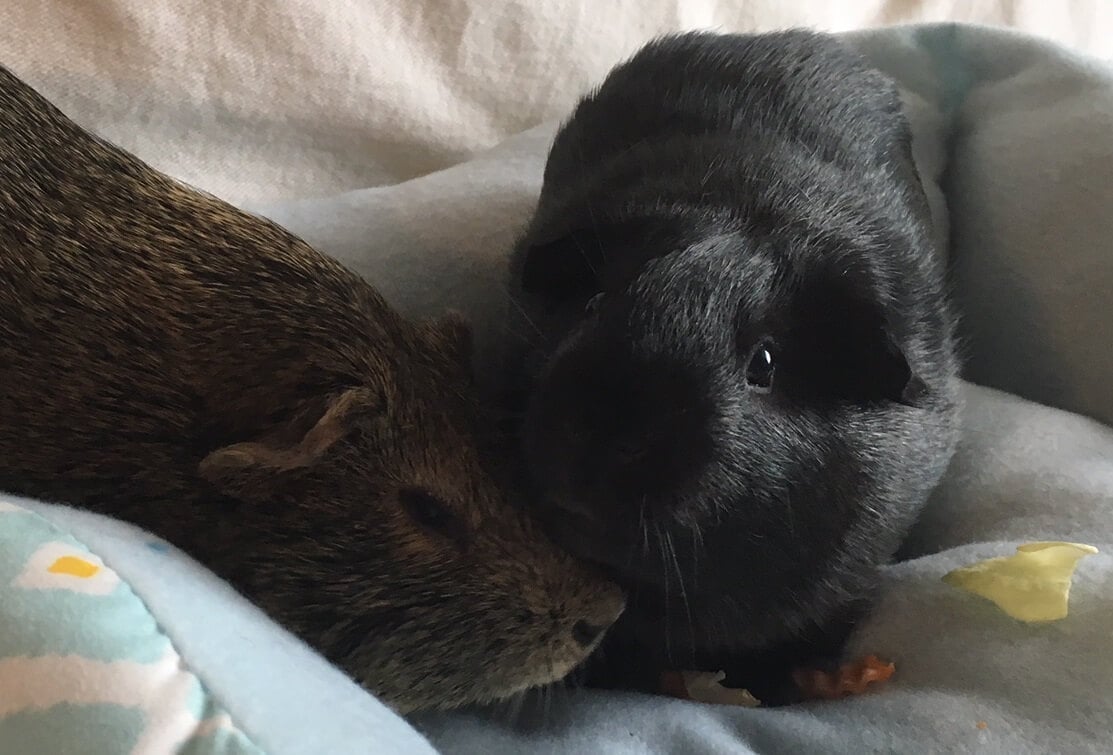 … and lots of leafy green snacks.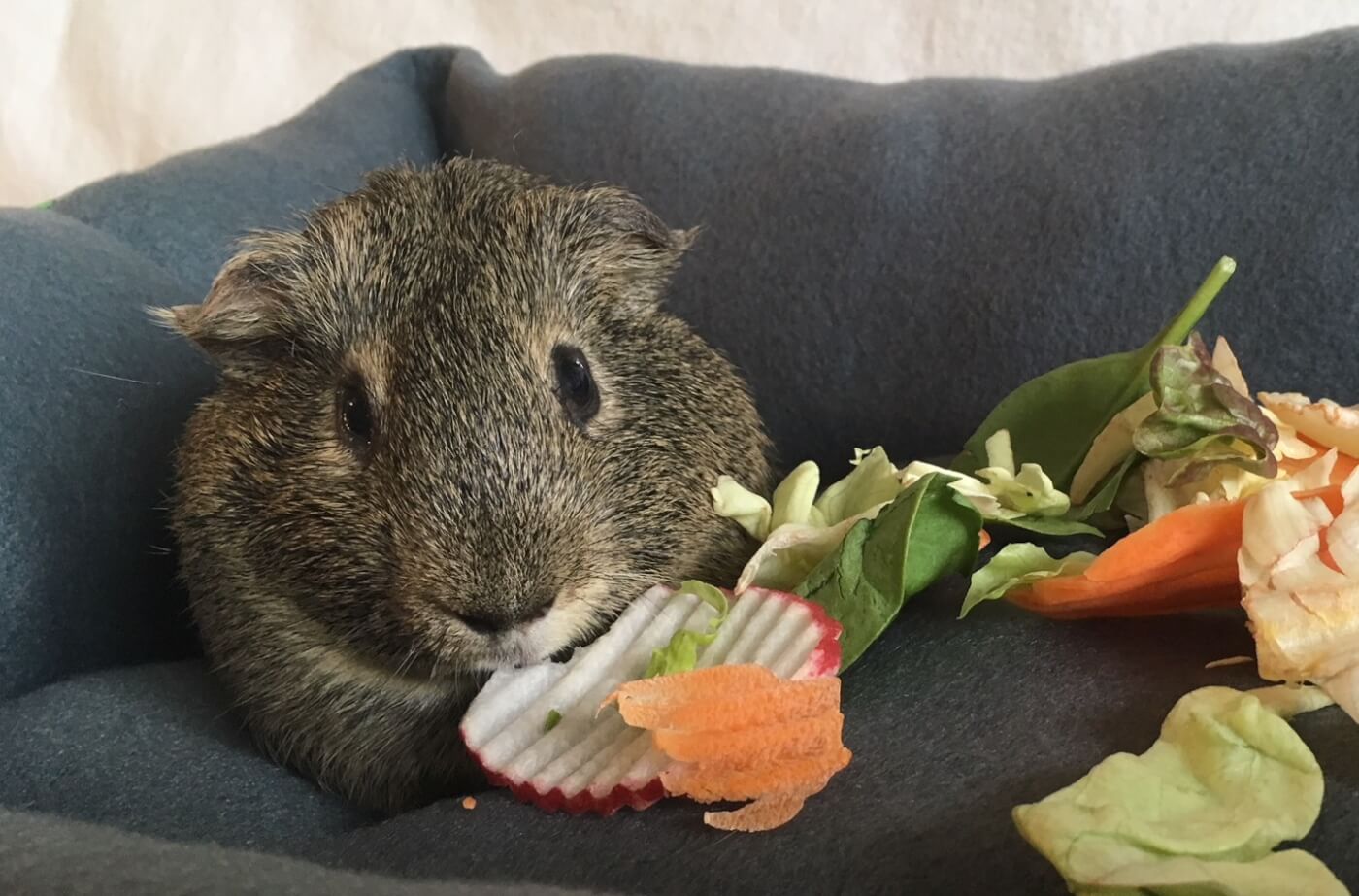 Thanks to PETA, Duke and Bogart finally have the respect and happiness that they deserve. It's a joy to see them playing, snuggling, munching on fresh food, and simply getting to live as guinea pigs should at last.
And then this happened:
BREAKING: New PETA eyewitness footage shows sick, deprived, & dying animals inside @PetSmart stores. #Nashville officials have opened a criminal investigation. https://t.co/rh22YehP3U pic.twitter.com/f4nzeeypYR

— PETA (@peta) March 29, 2018
PETA's investigation, which included the Nashville store where Duke and Bogart were kept, prompted officials to rescue other sick animals held there and to file cruelty-to-animals charges against the store's three managers, all of whom pleaded guilty.
Tell PetSmart to Stop Selling Animals
This case is not unusual. In the past, PETA has investigated other PetSmart stores and exposed six animal dealers tied to the company, each time uncovering systemic animal abuse. Please, never buy supplies from retailers that sell any live animals. Let PetSmart officials know that you'll buy only from businesses that don't sell animals, such as Target or online retailers: