Animal rights took center stage many times in 2014. New York City's new mayor, Bill de Blasio, made ending the city's cruel horse-drawn carriage industry a central part of his campaign, and his bill to ban the carriages has dominated headlines. After The New York Times broke PETA's investigation of abuse in horseracing, centered on leading Thoroughbred trainer Steve Asmussen, horseracing authorities in Kentucky and New York launched formal investigations, the National Museum of Racing and Hall of Fame withdrew Asmussen's nomination, the influential Jockey Club backed our call for industry reform, the California Horse Racing Board banned the use of thyroid hormones for nontherapeutic purposes, and Pimlico Race Course (which hosts the Preakness) instituted sweeping changes. Also this year, no one could stop talking about SeaWorld.
We did it the way we've always done it.
By exposing the abusers, grabbing headlines, and inciting people's outrage, we forced companies and organizations to change. Our investigations were often hard to watch, but we know that when people are shocked by what they see, they'll be motivated to act.
Here's a quick recap of some of our most shocking video exposés that helped us win victories for animals this year:
After we released our video footage that shows workers at almost a dozen angora rabbit farms in China, the source of 90 percent of the world's angora, yanking fur from rabbits' bodies as the animals screamed, clothing companies and retailers around the world banned angora from their lines, including Calvin Klein, Tommy Hilfiger, H&M, Forever 21, Eddie Bauer, Limited Brands, QVC, Lands' End, Express, PacSun, Mango, Topshop, ASOS, Marks & Spencer, New Look, and dozens of others.
© iStock.com/maten
After PETA showed authorities our exposé of sick and injured cows eating and sleeping in their own waste at the Osborne Farm, Inc., dairy farm, North Carolina Department of Environment and Natural Resources corroborated PETA's findings and cited the farm for six violations of state law. When milk buyers started halting shipments from the farm, Osborne's owner shut its doors for good. And people all around the world took our online pledge to end their financial support of the dairy industry after they saw that cows don't just suffer on factory farms—animals on small privately owned farms often fare no better.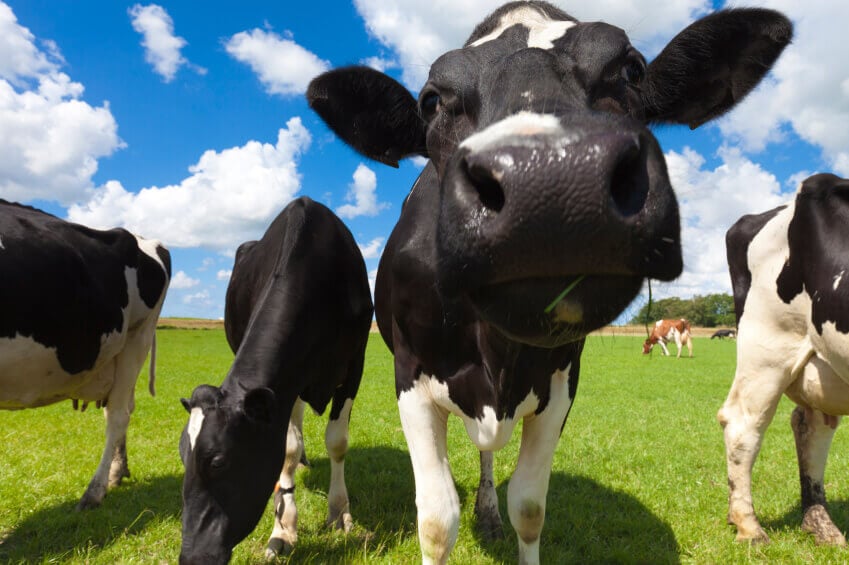 © iStock.com/Basmeelker
After we exposed that sheep shearers at dozens of shearing sheds in the U.S. and Australia—the world's top wool exporter—punched, kicked, stomped on, mutilated, threw, and even killed sheep, industry groups and politicians vigorously condemned the cruelty, and officials have opened investigations in both countries. Almost 150,000 people signed our pledge to be wool-free, and PETA's #WoolFreeWinter campaign was born.
In taxpayer-funded laboratories at a National Institutes of Health (NIH) facility in Poolesville, Maryland, Stephen Suomi torments mother and infant monkeys in deprivation and depression experiments. After PETA released video footage, photographs, and information revealing what goes on behind the closed laboratory doors, more than 150,000 people signed our petition urging NIH to stop funding these cruel, useless experiments. So far, NIH hasn't budged.
But we can work to change that in 2015.
Please remember animals this holiday season. You can contribute to PETA's lifesaving mission by buying a PETA present, giving a loved one a gift membership, or simply making a tax-deductible donation to your favorite campaign.