When millions of Americans tuned in on Sunday, February 3, to watch the New England Patriots and Los Angeles Rams face off in Super Bowl LIII in Atlanta, millions of chickens were to become sideline casualties. Nearly 1.33 billion wings—from about 300 million birds—were consumed during last year's Super Bowl alone.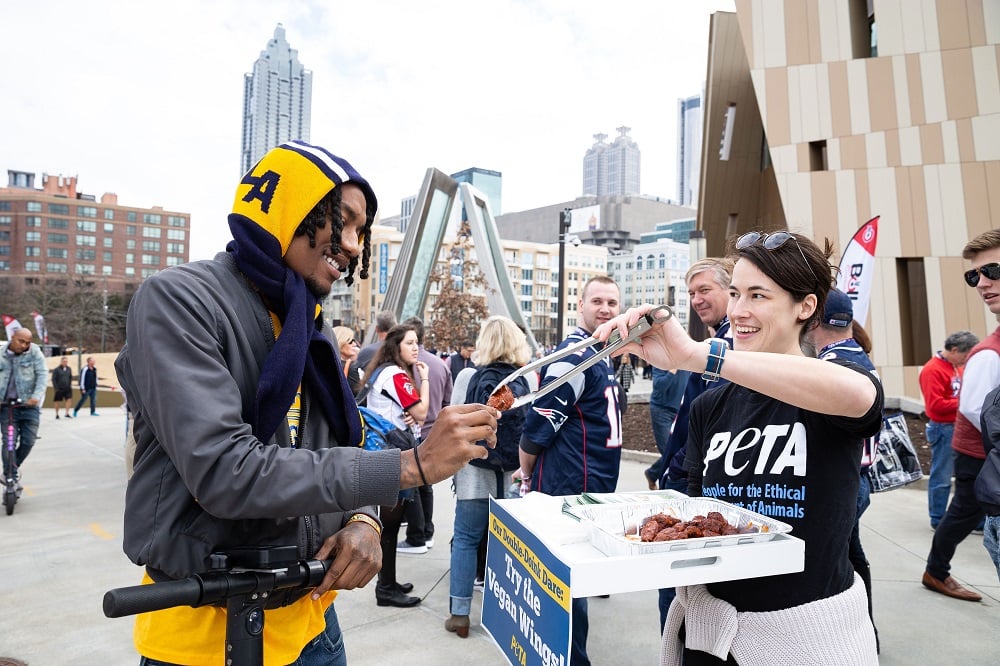 Everyone knows PETA isn't a benchwarmer when it comes to cruelty to animals—and we took action to change the game. Here's how we persuaded football fanatics to ditch animal parts and go the extra yard by eating vegan for this year's event.
Game-Time Wings Without the Cruelty
PETA rounded up all the hottest spots where fans who were lucky enough to party in the ATL could tackle a plate of vegan wings. Many folks may not realize it, but Georgia's state capital is full of eateries that offer yummy game-time snacks that no one had to die for! We also included some tips on indulging in wings without killing animals, for folks watching the game from home: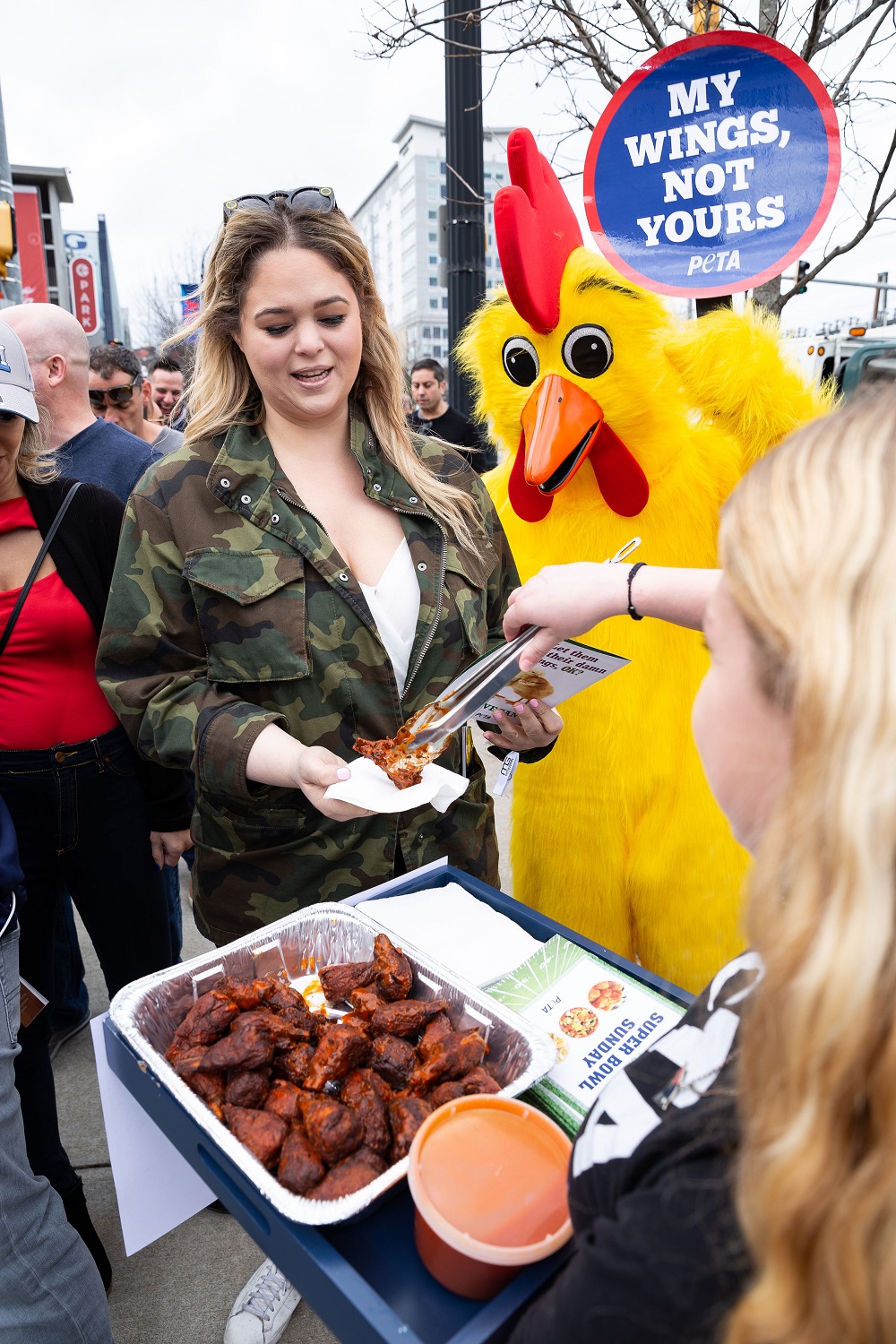 This Restaurant Took a Big Hit From Our Billboard
The Big Game shouldn't be a big shame for animals. Days before the kickoff, Atlantans were sure to catch a glimpse of our billboard directly outside American Wings & Seafood restaurant encouraging them to eat vegan halftime snacks: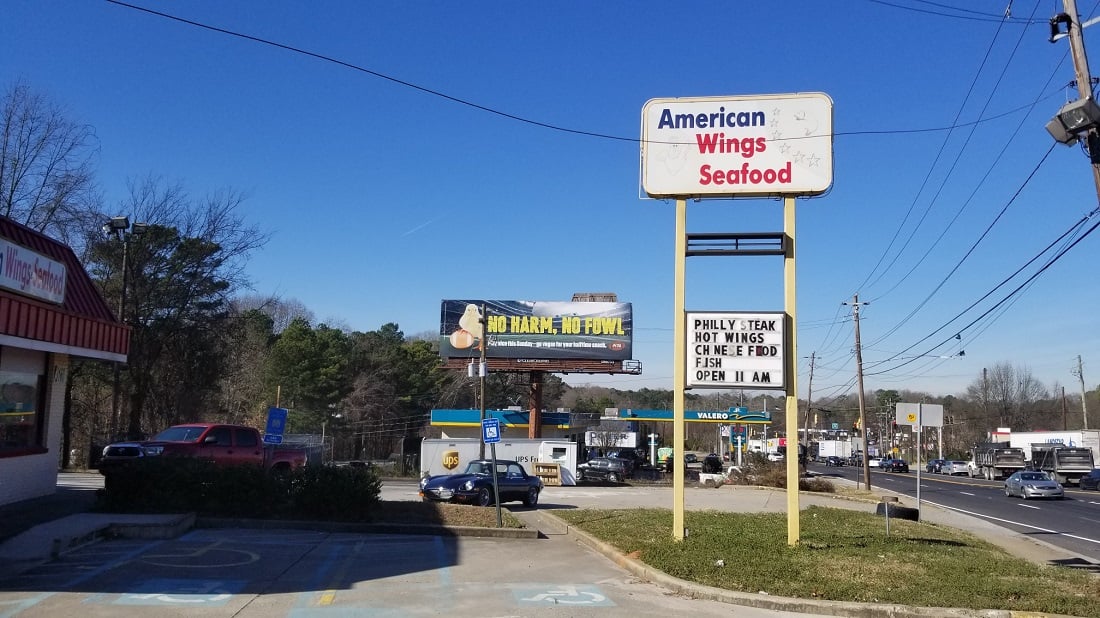 PETA Went on the Offense
Ahead of the big game, PETA also sent vegan recipe cards and chicken squeezie toys that read, "Let Birds Keep Their Wings: Go Vegan," to sports writers around the country. We even offered deliveries of vegan wings to reporters on the ground covering the festivities in Atlanta.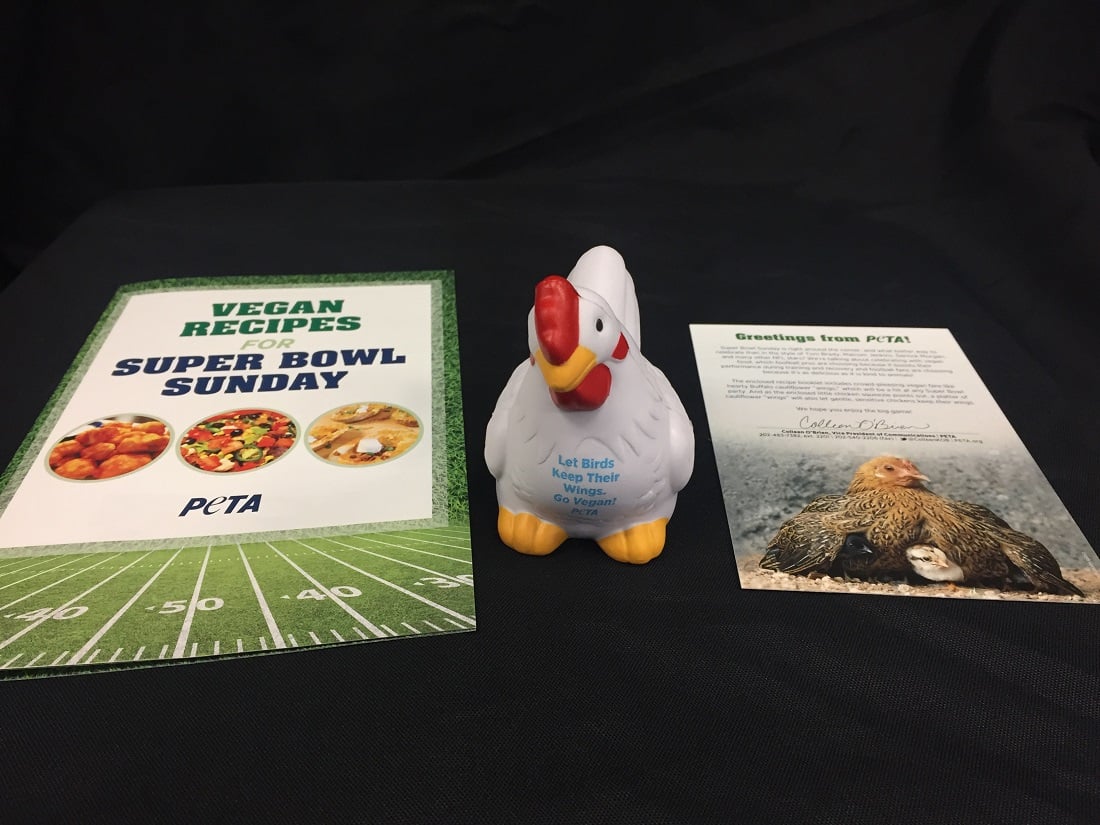 We Also Took Over the Turf
The Super Bowl is no game for the chickens and other animals who are killed by the millions to end up as football fans' finger foods. PETA's mobile billboard below circled Mercedes-Benz Stadium and downtown Atlanta for three days during the week leading up to the big event.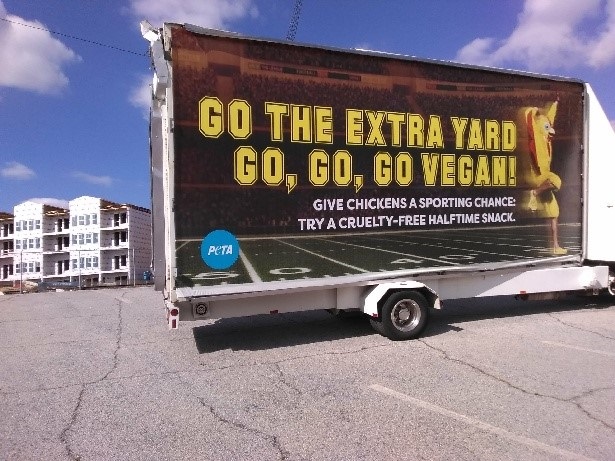 Vegan Tailgating Is a Thing
PETA supported the #VeganAtTheGame tailgate party hosted by Might Be Vegan in the days leading up to Super Bowl LIII, at which fans enjoyed free music and vegan fare from local chefs and restaurants.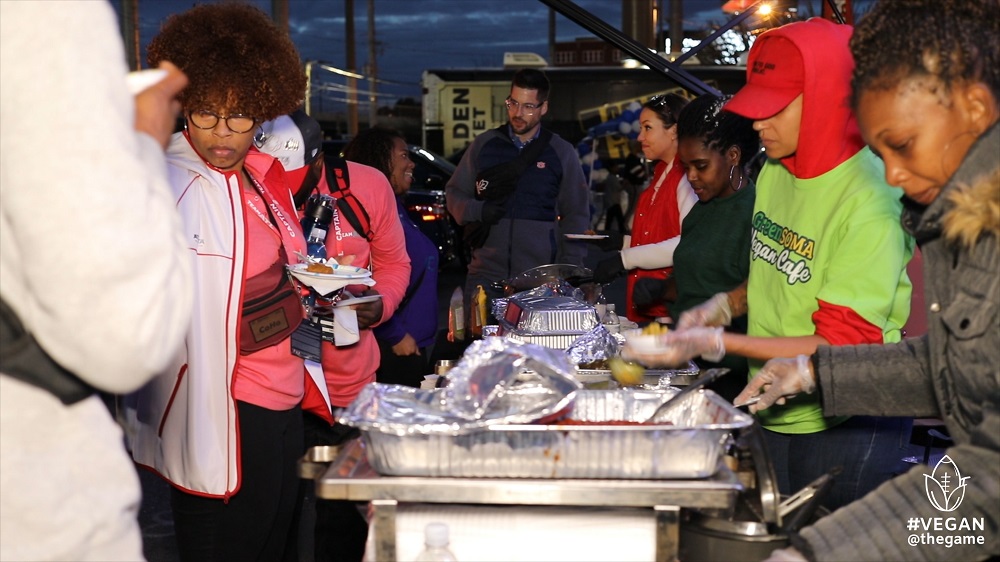 Might Be Vegan
It's Not Just About Who's on Your Plate
Activists from across the country gathered in Atlanta for a series of demonstrations aimed at sparking conversations about important animal issues, including the use of animals for fashion and entertainment. This mobile billboard let tourists know not to take horse-drawn carriage rides during their visit: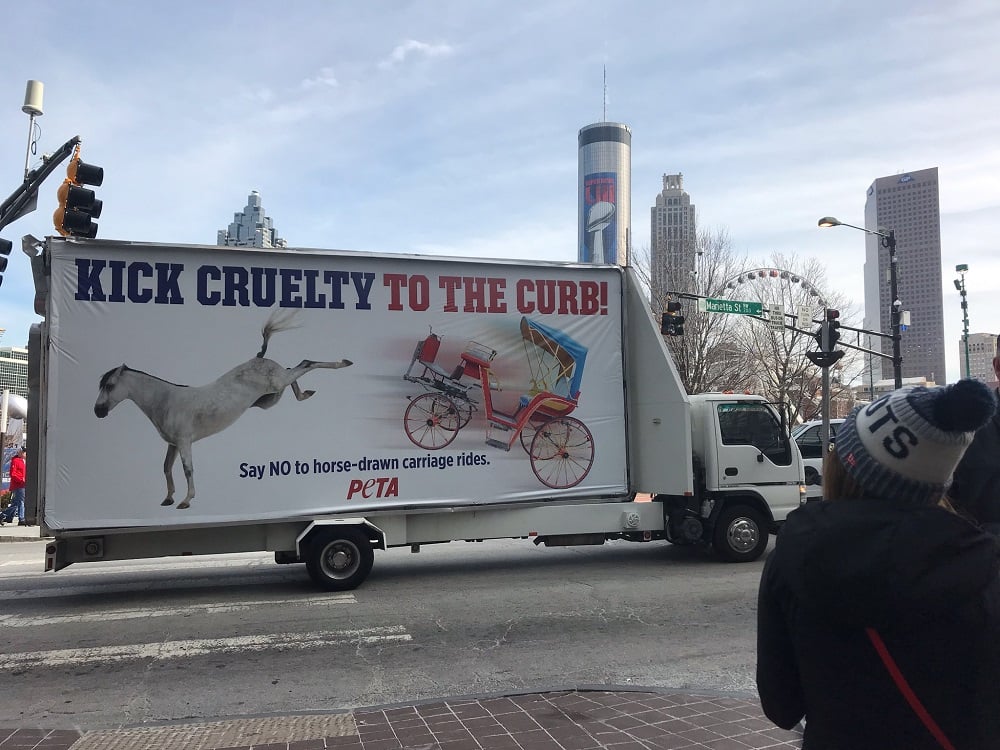 Be a Champion for Animals—Go Vegan Today
There's a good reason why a growing number of football players, basketball players, all-star Olympians, and every kind of athlete in between are powered by plants: Living vegan is great for your body. Just ask Super Bowl champ Tom Brady, who eats vegan to stay at the top of his game.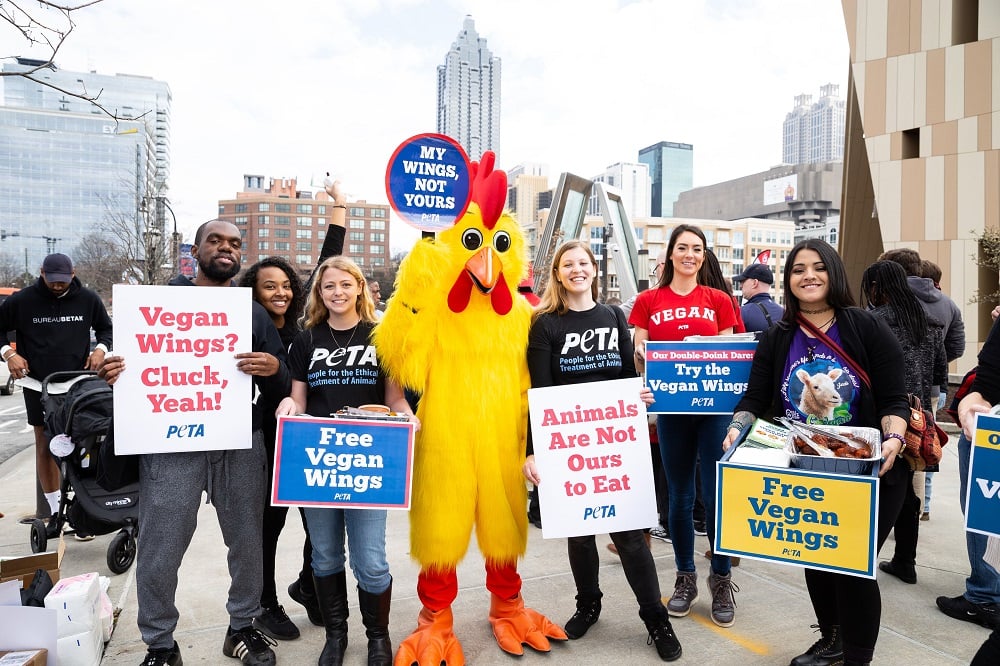 But best of all, you'll save nearly 200 sensitive animals from a terrifying death every year—simply by leaving them off your plate. How's that for a victory?
Need help getting started? PETA's got you covered. Order a free vegan starter kit today: