The Hawthorn Corporation bears the dubious distinction of being the first exhibitor to have an elephant confiscated by the U.S. Department of Agriculture (USDA). So when it asked for permission to send 15 tigers to Canada for forced servitude in Royal Canadian and Shrine circus performances, you would think it would get an automatic "hell, no" from the U.S. Fish and Wildlife Service (FWS). After all, Hawthorn has also been caught whipping tigers in the face, feeding them fly-infested meat, and confining them indefinitely to cramped travel cages, among other abuses. But oh, no! Instead, the FWS caved to corporate pressure and merrily waved Hawthorn on its way.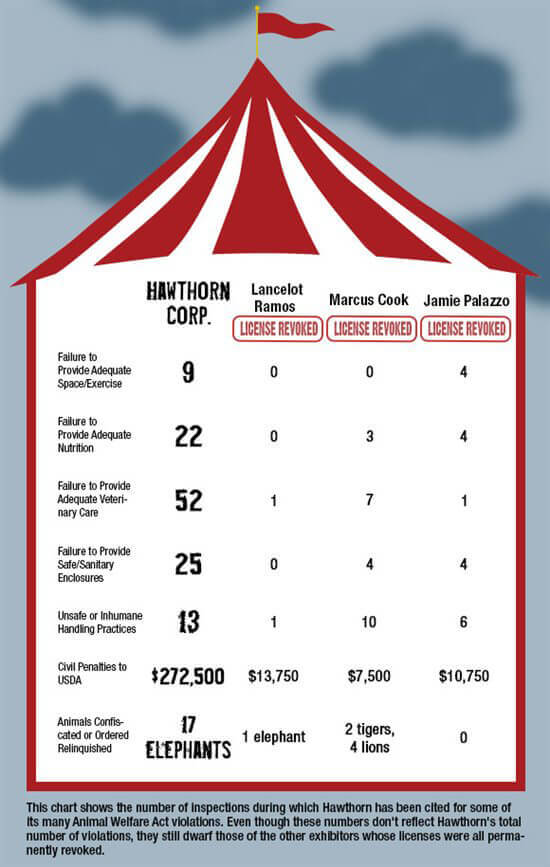 PETA's legal team says, "Not so fast, FWS!"
PETA believes that the Hawthorn permit approval constitutes an egregious violation of the Endangered Species Act (ESA), so we've filed a lawsuit seeking to have the permits revoked, noting that the ESA forbids issuance of export permits for commercial activities unless the underlying activity for which permits are issued directly enhances the species' survival in the wild. Clearly, circus performances have nothing to do with preserving wild tigers.
Hawthorn is also currently under formal investigation yet again by the USDA for violations of the federal Animal Welfare Act (AWA).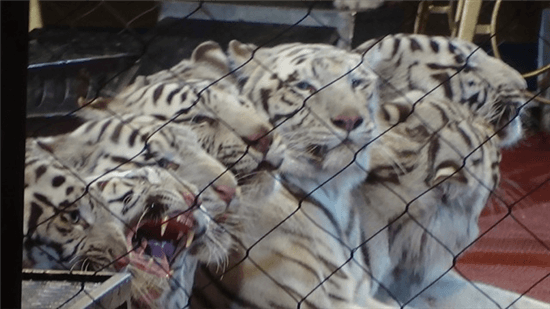 What You Can Do
Please contact the USDA and ask it to revoke Hawthorn's exhibitor license, something that is long overdue for this chronic AWA violator. Hawthorn has had to pay more than $270,000 in penalties for AWA violations over the years and has had to relinquish 17 endangered animals, including an elephant named Delhi, who was found to be in "imminent danger" after being forced to stand in undiluted formaldehyde.
Please also contact the Shriners and ask them to pull the Hawthorn tiger act from their Canadian circus performances.