Why isn't PETA shut down? We wish we were—as it would mean that we had met our goal and that animals are no longer being exploited for human desires. However, a world free from speciesism hasn't come to fruition yet. While PETA can't shut down until animals are free from exploitation, we have shut down a number of places and programs that were cruel to animals. Check out some of PETA's top "shutdowns":
1. Ringling Ends Animal Acts
PETA targeted Ringling Bros. and Barnum & Bailey Circus for over three decades, holding protests outside every performance; publicizing photos and videos showing trainers beating, striking, using bullhooks on, whipping, and roughly handling animals; and lobbying for bans on bullhooks and animal performances. We filed more than 130 formal complaints against the circus with the U.S. Department of Agriculture, met with the agency numerous times, and documented gross neglect, prolonged chaining, and deaths of animals—including a baby elephant who died after breaking his legs during training, one who was forced to perform while fatally ill, and a lion who died of heatstroke in a Ringling boxcar.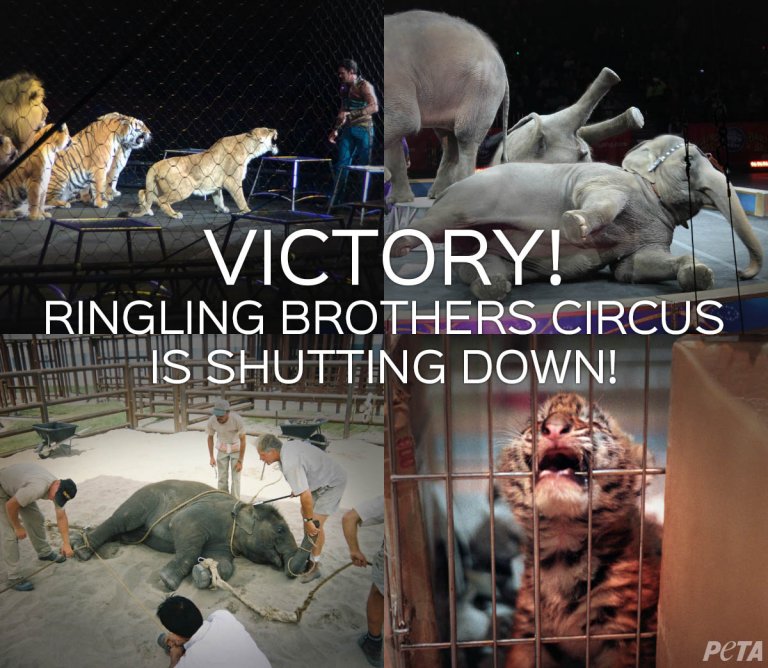 Citing a "dramatic drop" in ticket sales, Ringling announced that it was shutting down after 146 years. Nearly five years after PETA's triumph over Ringling, the circus announced that it's planning its return to the big top—without elephants, tigers, or any other nonconsenting animals!
2. Envigo's Beagle-Breeding Hellhole Closes
At Envigo, a massive beagle-breeding facility and laboratory in Cumberland, Virginia, workers deprived nursing mother dogs of food for days, puppies died of exposure to cold or after falling into a drain, and many beagles suffered from painful and untreated conditions. After PETA's groundbreaking exposé, Envigo's hellhole, where dogs were bred for experimentation, was shut down and the surviving beagles were liberated from its cages.
3. Fur Is Banned by Nearly All Major Retailers
After decades of campaigning against fur, we've reached a tipping point: Hundreds of major companies have banned it—including high-end designers Giorgio Armani, Gucci, John Galliano, Donna Karan, Donatella Versace, Michael Kors, and Jimmy Choo—and InStyle became the first major fashion magazine to ban it. Meghan Markle, the duchess of Sussex, won't wear it. California and Israel banned its sale, and more than a dozen countries have banned fur farming.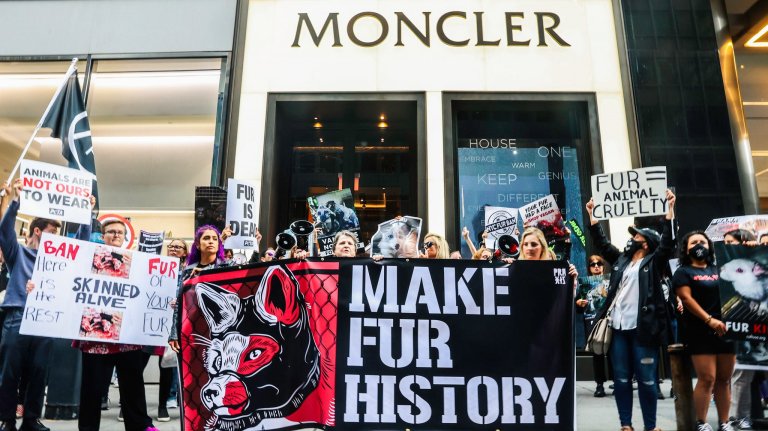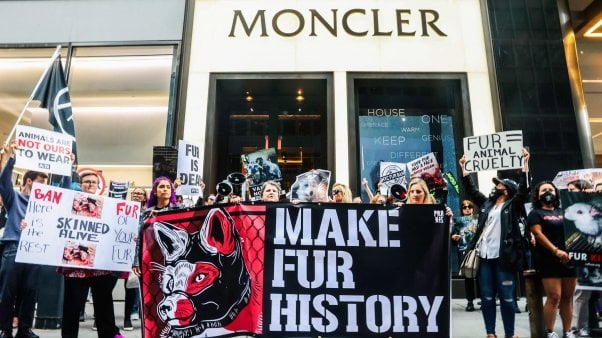 PETA has made great strides, but until fur is no longer used at all, animals on fur farms will spend their entire lives confined to cramped, filthy wire cages. Fur farmers use the cheapest and cruelest killing methods available, including suffocation, electrocution, gas, and poison.
4. SeaWorld's Orca-Breeding Program Ends
After years of intense campaigns led by PETA, along with sinking attendance following the release of the documentary Blackfish and pending legislation to ban captive-orca breeding in California, SeaWorld ended its sordid orca-breeding program in 2016. This means that the current generation of orcas imprisoned in SeaWorld's tanks will be the last.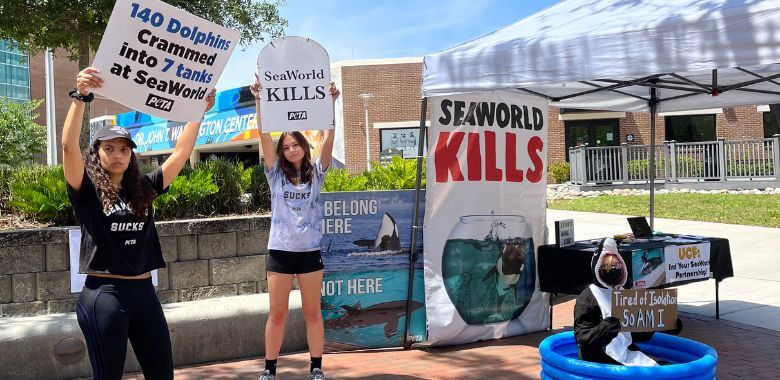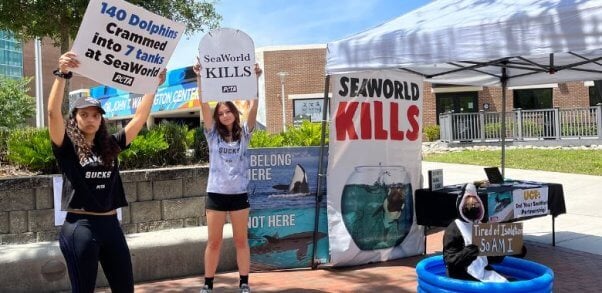 Because of PETA's campaigns, including demonstrations, celebrity involvement, shareholder activism, and mounting criticism of SeaWorld, the company also agreed to stop allowing trainers to stand on dolphins' faces and backs in cruel circus-style shows. But 18 orcas are still suffering at these abusement parks, and other dolphins and whales are still being used as breeding machines to create generations of suffering animals.
In nature, beluga whales and bottlenose dolphins maintain dynamic relationships with large social networks, choose their own mates, and swim free in the ocean. SeaWorld and other marine parks teach a wrong, speciesist lesson: that it's acceptable to imprison animals, breed them and group them as we please, and deny them nearly everything that's natural and important to them.
5. Air France Ends Monkey Transport
Following more than a decade of intense campaigning by PETA entities and grassroots activists around the world, Air France announced that it would end its transport of monkeys to laboratories as soon as its current contracts end in June 2023. The company's announcement means that more primates will remain in nature with their families instead of being abducted from their homes and imprisoned on decrepit breeding farms and inside terrifying labs. This decision brings us one step closer to shutting down the trafficking of monkeys for useless, archaic experiments in this age of state-of-the-art, modern research tools such as "organs-on-chips."
Why Isn't PETA Shut Down? Ask the Animal-Abusing Industries
Until animal experiments end and laboratory doors are opened; animals are no longer imprisoned on farms to be used for their flesh, eggs, or milk; no one is forced to lose their life and skin for human clothing; and all animals confined to cramped tanks and cages so humans can watch them do tricks are free, PETA will continue working to liberate them.
If you want to help shut down PETA, there's one easy way to do it: Go vegan and stop supporting animal-abusing industries.