On Tuesday, members of Congress learned about science that truly saves lives, courtesy of the PETA International Science Consortium Ltd. Dr. Amy Clippinger—the director of PETA's Regulatory Testing Department, associate director of the PETA International Science Consortium, and president of the In Vitro and Alternative Methods Specialty Section of the Society of Toxicology—briefed Congress about the many cutting-edge methods that are available to replace tests on animals. Her presentation was part of a scientific panel sponsored by the American Chemical Society's Science & the Congress Project and The Johns Hopkins Bloomberg School of Public Health, which focused on ways to fast-track the adoption of non-animal testing methods.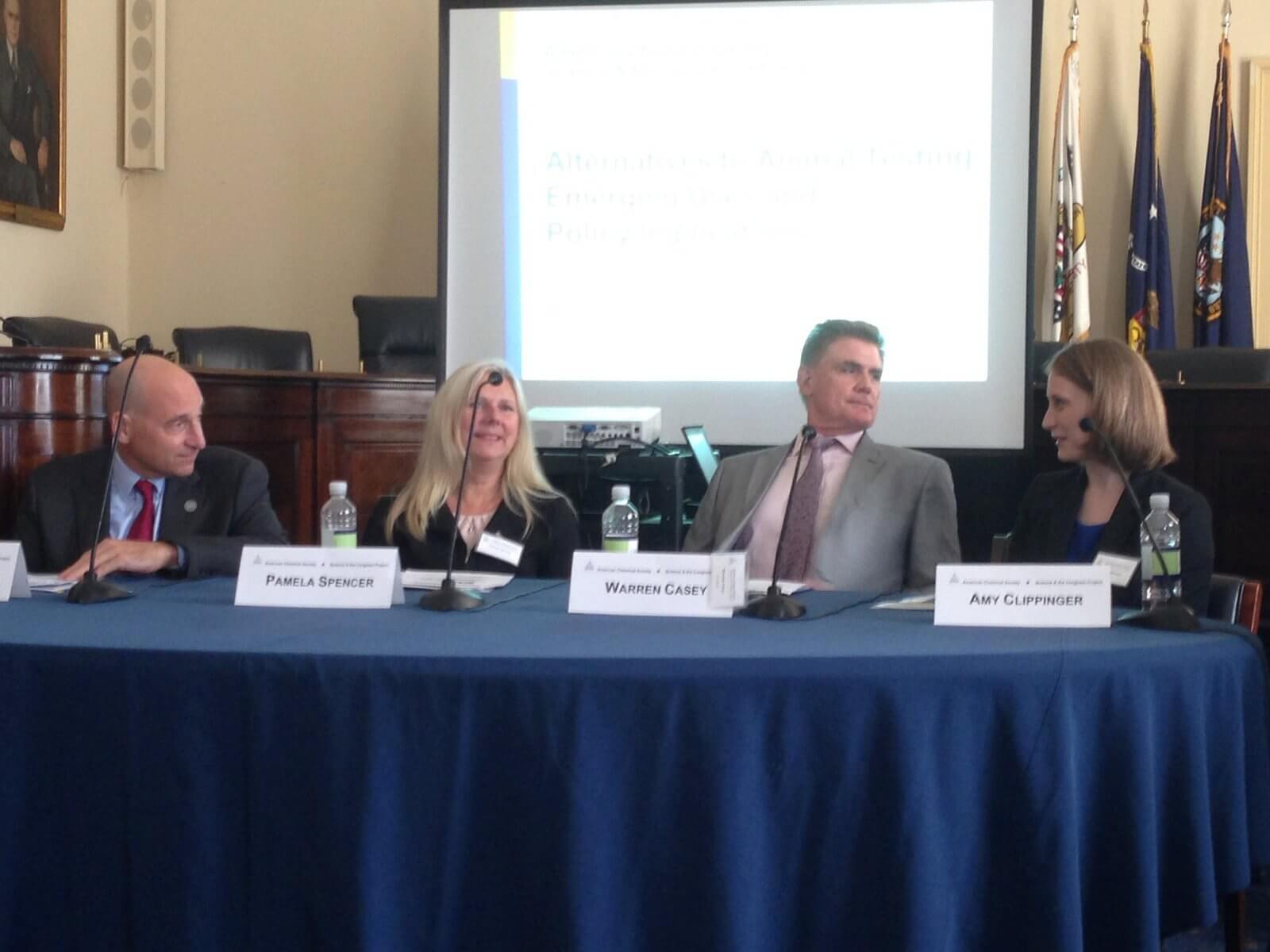 In a briefing co-hosted by Representatives Ken Calvert (R-Calif.) and Earl Blumenauer (D-Ore.), Dr. Clippinger spoke alongside influential members of the scientific community, including representatives from the National Toxicology Program's Interagency Center for the Evaluation of Alternative Toxicological Methods (which evaluates and promotes methods to replace tests on animals), The Johns Hopkins University, and the Dow Chemical Company.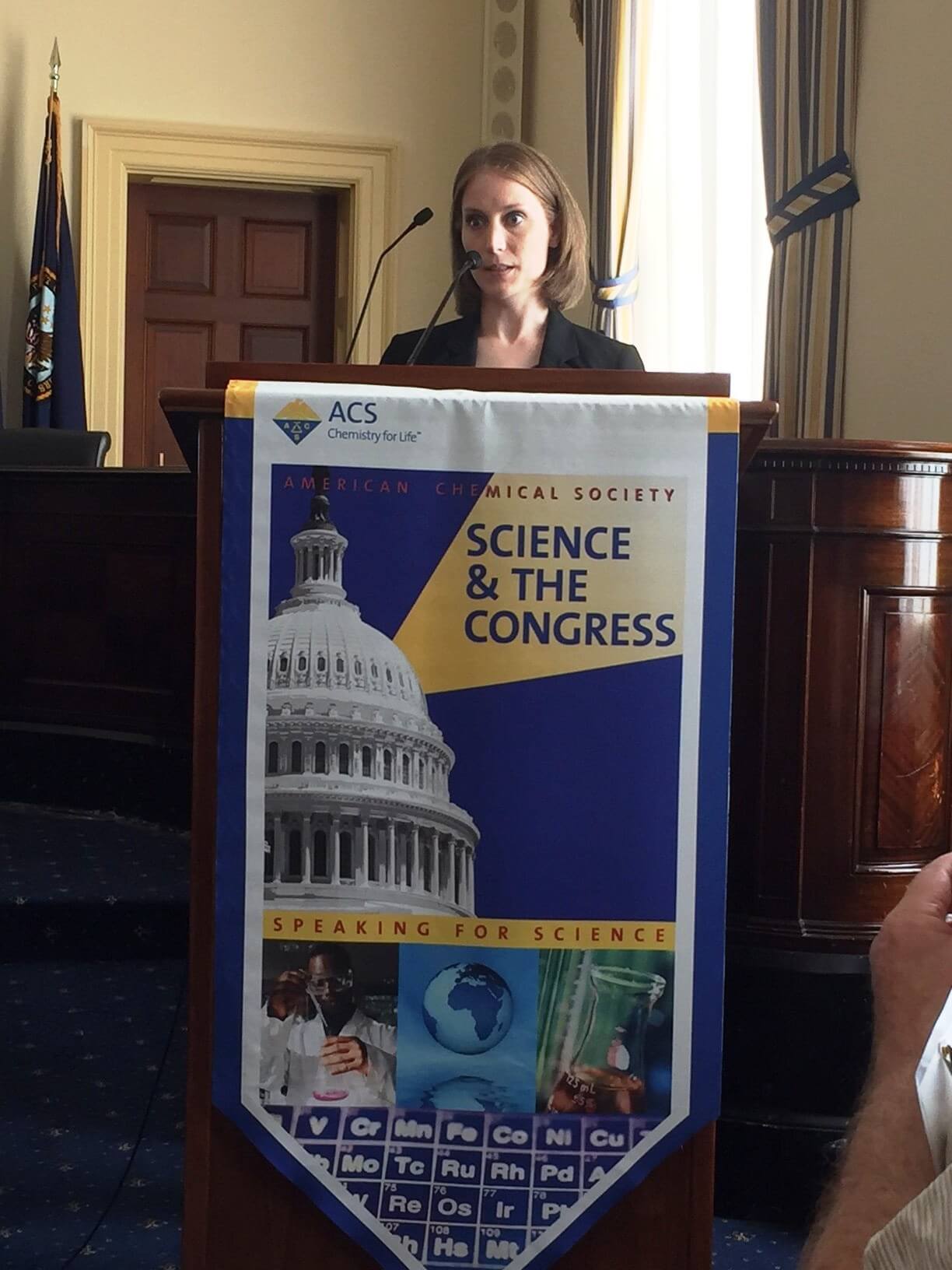 The members of Congress and their staffers who heard Dr. Clippinger's presentation received the clear message that, with advanced technologies such as organs-on-a-chip, human cell–derived skin models, sophisticated computer programs, and many other methods, there is no reason—or excuse—to continue blinding, poisoning, burning, and killing animals in toxicity tests.
Note: PETA supports animal rights and opposes all forms of animal exploitation and educates the public on those issues. PETA does not directly or indirectly participate or intervene in any political campaign on behalf of or in opposition to any candidate for public office or any political party.