To celebrate the official vegetable of Washington state, PETA has placed ads on buses in Bellingham—home to a booming vegan-friendly farmer's market—showing two onions on a cutting board alongside the words "There won't be blood, but there may be tears."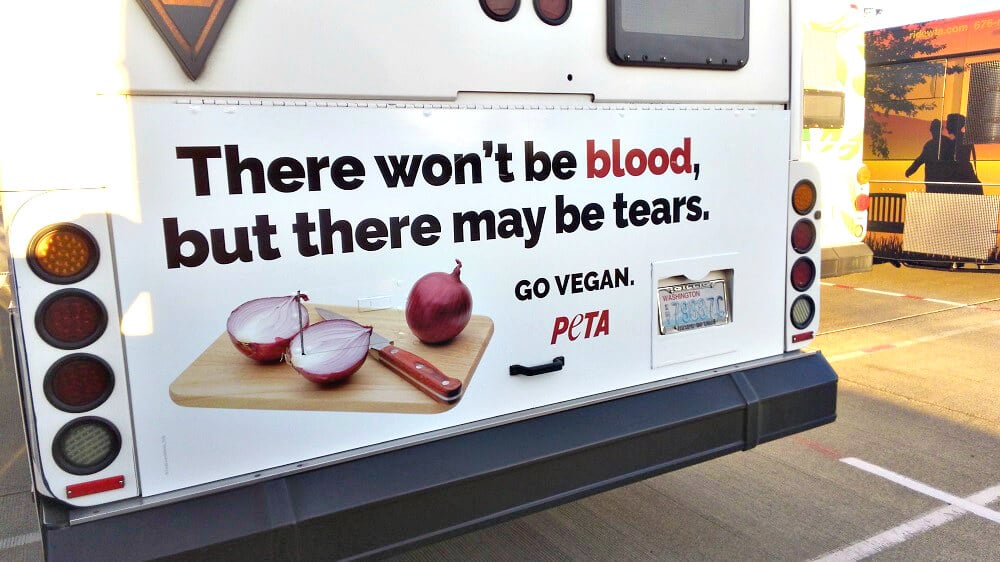 Read it and weep—Earth's variety of vibrant vegetables, including onions, is why no animals should die for our dinner. PETA's ad aims to encourage people in Washington state to protect animals, the environment, and their own health by embracing bountiful vegan meals.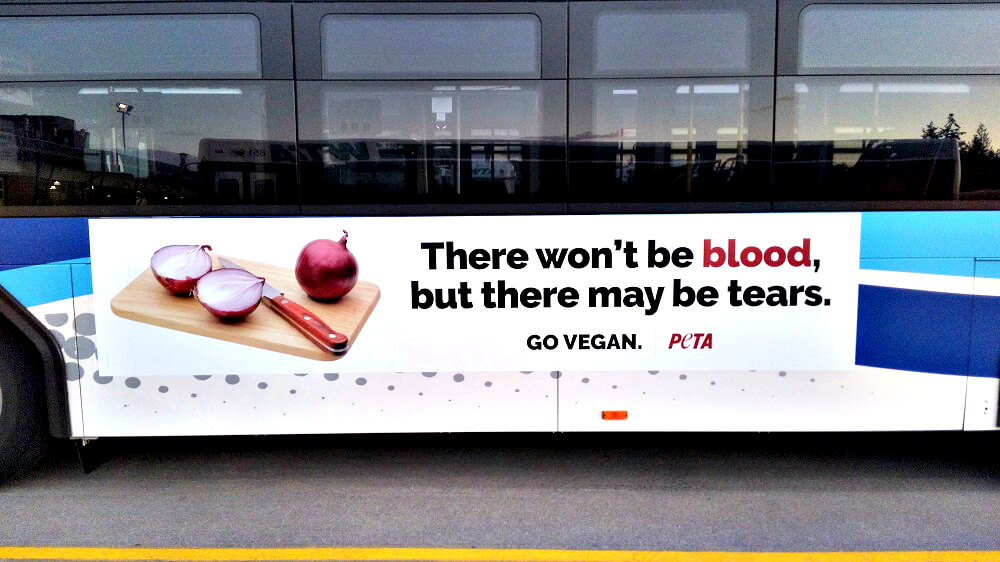 Eating vegan for just one year saves nearly 200 animals from a terrifying, painful death. Like all people—human or otherwise—animals killed for their flesh value their lives. As they're restrained and their throats are slit, these individuals experience unimaginable terror—and they would escape torment and an untimely death if they could.
So many of us feel powerless in the face of environmental destruction, but in just a year, one vegan saves an estimated 401,500 gallons of water, protects nearly 11,000 square feet of forests, and prevents 7,300 pounds of carbon dioxide from being released into the atmosphere. The United Nations has stated that a global shift to a vegan diet is vital if we are to combat the worst effects of climate change.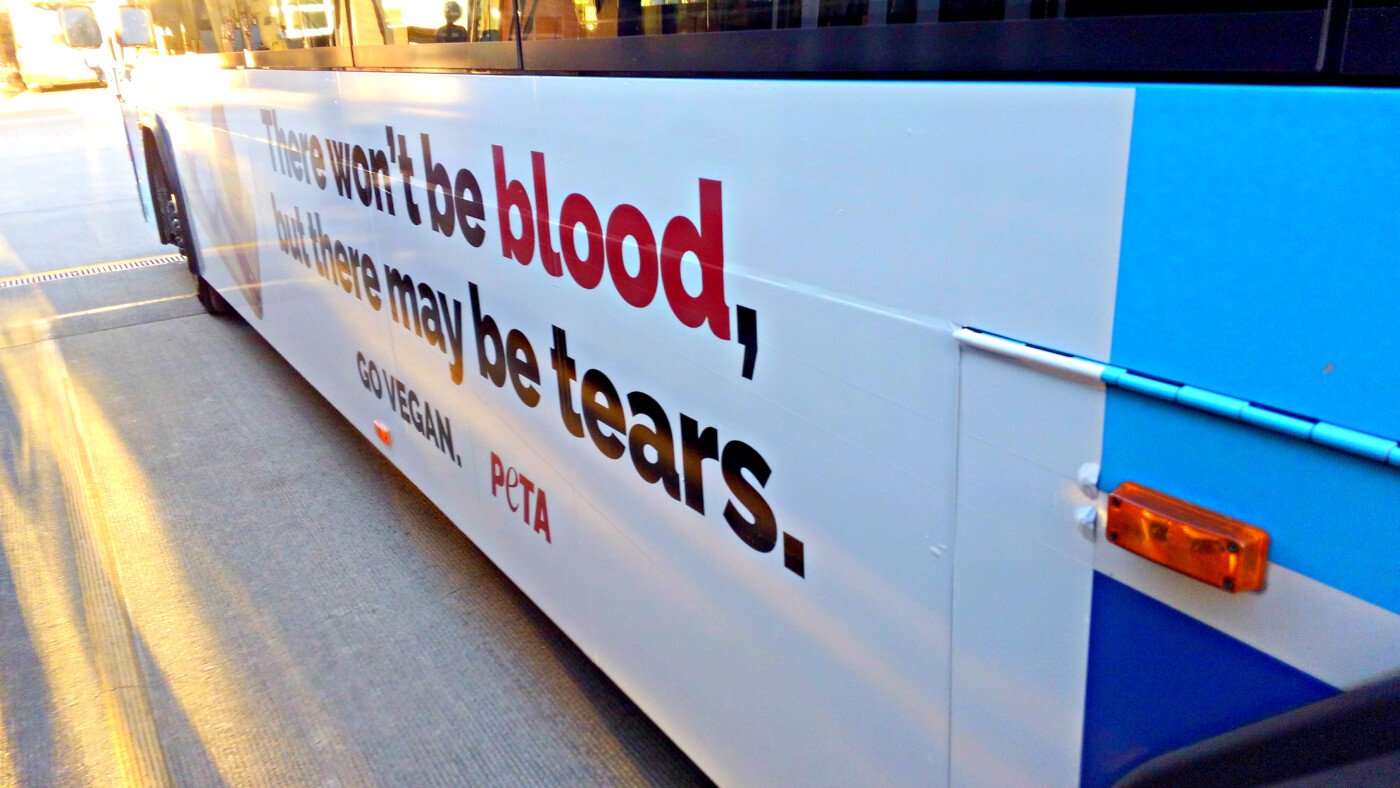 In addition to saving the planet and hundreds of animals, eating more plants can protect your own health. Research has shown that consuming onions (and eating vegan in general) lowers the risk of suffering from obesity, heart disease, and numerous types of cancer, while eating animals' flesh and secretions—like milk and eggs—raises it. Onions are also high in vitamins, minerals, and antioxidants.
Try some delicious onion-packed recipes.
Today, there's a vegan version of just about every recipe imaginable. By eating delicious plant-based foods, we can still enjoy the dishes that we love, without the cruelty or cholesterol.
Treat yourself to crispy Beer-Battered Onion Rings, whip up some Vegan Onion Cream, and get stuffed with Healthy Herb Onion Bread. For the ultimate comfort foods, check out our "Bacon," Potato, and Green Onion Frittata and classic, creamy French Onion Soup.
Craving more recipes and shopping tips?
We've got you covered. Order your free vegan starter kit today!