At the University of Virginia (UVA) School of Law's second annual Shaping Justice conference on Saturday, UVA Law alumnus and PETA Foundation General Counsel Jeff Kerr will receive the Shaping Justice Award for Extraordinary Achievement.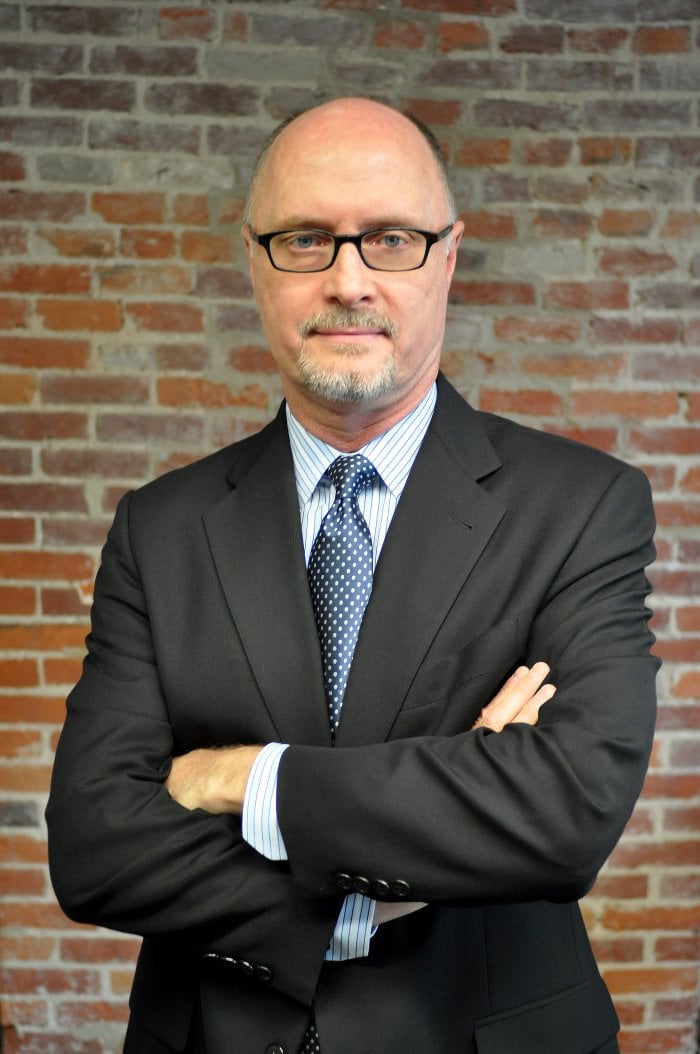 Over the last 25 years, Kerr has been a pioneer in the struggle to achieve fundamental rights for animals. From defeating unconstitutional "ag-gag" laws to proposing that orcas be considered "persons" and much more, he's expanding justice for animals around the world.
Jeff Kerr, General Counsel @peta, talks #endangeredspecies & big game #hunting #CecilTheLion pic.twitter.com/OEm5O0TEvY

— Washington Journal (@cspanwj) August 17, 2015
In just the last year, his legal team settled the headline-grabbing "monkey selfie" case and secured the release of more than 60 bears and eight chimpanzees from dilapidated backyard collections and ramshackle roadside zoos, and Ringling Bros. and Barnum & Bailey Circus closed down after years of legal complaints from PETA regarding its abuse of elephants. Corporate Counsel magazine named PETA's team one of the best legal departments of 2017, and Kerr was recognized as a Trending 40 Corporate Counsel in Washington, D.C.
The lawsuit seeks to establish that Naruto should own his selfie, just as any human being owns a selfie they take. https://t.co/L9R8bpJG6y

— PETA (@peta) May 23, 2017
Kerr, a longtime Virginia resident, became general counsel for PETA in 1994. Since then, his team has achieved a score of legal precedents for animals, including the first defeat of an "ag-gag" law, the first convictions for "crush" videos (fetish productions in which women crush small animals to death), the first case seeking constitutional protections for orcas enslaved at SeaWorld, the first convictions of meat-industry workers for cruelty to animals, and the largest seizure of animals in U.S. history from a reptile and exotic-animal dealer.
Be a Hero to Animals, Just Like Kerr
Our award-winning legal team achieves its goals only because of you. Your donations pay PETA's legal fees as our attorneys take on well-funded opponents in the courtroom. And because of you, animals win. If you're not already a PETA member, please consider joining us for just $16 a year: