Update (September 13, 2023): After years of enduring cruel exploitation for entertainment, Bosco the bear and Sissy the cougar died at Pymatuning Deer Park. PETA mourns these individuals who never knew life at a reputable sanctuary, despite our fierce efforts to get them to one. Although Bosco spent the last year of his life in a former big-cat enclosure, finally free from the virtually barren concrete pit in which he'd languished for years, he deserved more. PETA will never stop working for the release of the surviving animals at Pymatuning and all other living, feeling beings suffering in roadside zoos.
Originally published on April 14, 2021:
On April 14, 2021, PETA and the Animal Legal Defense Fund filed a lawsuit in the U.S. District Court for the Western District of Pennsylvania against Pymatuning Deer Park in Jamestown, Pennsylvania. The suit alleged that this notorious roadside zoo's mistreatment of big cats, lemurs, and other animals—including Bosco the bear, who showed signs of arthritis and was kept in an antiquated concrete pit for decades—either violated Pennsylvania state public nuisance law or the federal Endangered Species Act (ESA).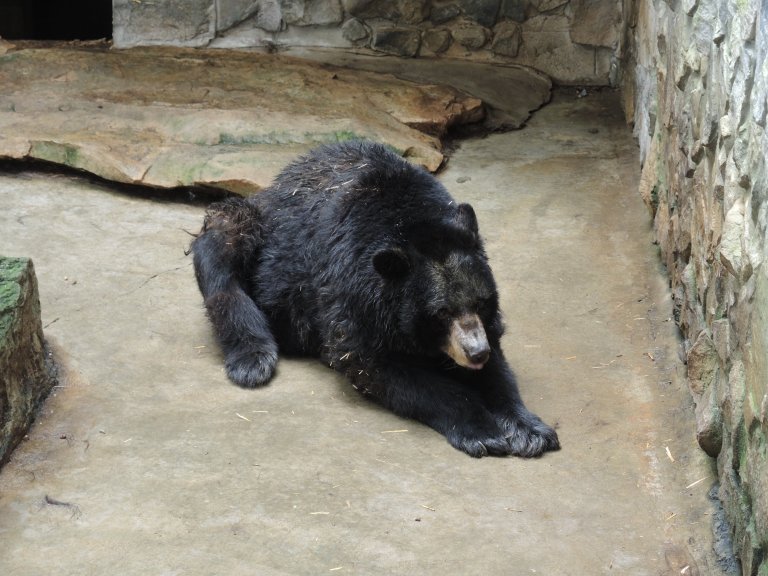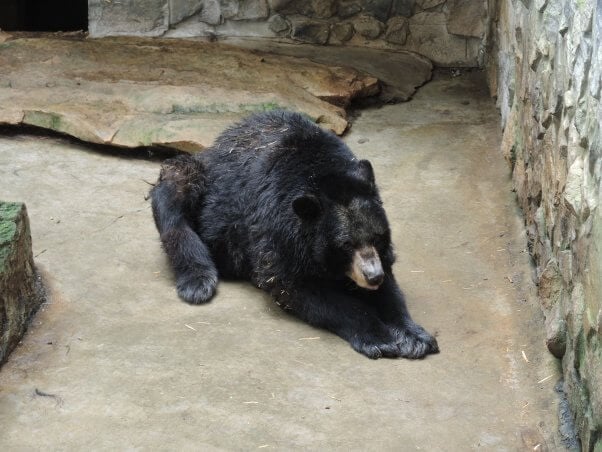 While the suit was ongoing, Pymatuning Deer Park retired eight animals in its custody—including birds, lemurs, and three big cats—to accredited sanctuaries operated by The Wild Animal Sanctuary. But many animals remain at this deplorable tourist trap.
By July 2023, PETA and the Animal Legal Defense Fund had concluded their lawsuit against Pymatuning.
However, PETA's efforts for the animals remaining at the roadside zoo will continue outside the courtroom. We'll keep pushing until this exploitative facility is closed.
What Animals Allegedly Endured at Pymatuning Deer Park
PETA and the Animal Legal Defense Fund's lawsuit examined U.S. Department of Agriculture inspection reports that document, among other incidents, that Pymatuning failed to supply appropriate veterinary care for a tiger who was shot to death without receiving a physical exam. An injured young lion was trapped in an adjacent dark, squalid holding area when the three gunshots were fired. He was held there for two months after he was attacked the first of multiple times by another lion and now suffers from impaired coordination and muscle wasting.
The lawsuit alleged that Pymatuning also held emotionally complex ring-tailed lemurs in a small, barren enclosure, denying them the opportunity to forage, climb, and hide. The roadside zoo confines a highly intelligent macaw to a cramped cage with almost nothing to touch or do.
Pymatuning put vulnerable baby animals, including bear cubs and kangaroo joeys who have been prematurely separated from their mothers, on display. It allows the public to have unsupervised contact with various animals, including parakeets, in its "budgie barn."
After PETA and the Animal Legal Defense Fund notified Pymatuning of their intent to sue in December 2020, a bearcat and an ESA-protected black-and-white ruffed lemur named Lola were killed in a fire that was reportedly caused by an electric heater. Prior to her death, Lola had been held in long-term solitary confinement, even though she was a member of a highly social species. She couldn't see or hear another primate.
You can help the remaining animals.
Urge Pymatuning to close its doors permanently.