This morning, PETA and the Animal Legal Defense Fund filed a lawsuit in the U.S. District Court for the Western District of Pennsylvania against Pymatuning Deer Park in Jamestown, Pennsylvania. The suit alleges that this notorious roadside zoo's mistreatment of big cats, lemurs, and other animals violates the Endangered Species Act (ESA). PETA and the Animal Legal Defense Fund believe that Pymatuning's mistreatment of animals—including Bosco the bear, who shows signs of arthritis and has been kept in an antiquated concrete pit for decades—constitutes a public nuisance under Pennsylvania law. The groups are asking the court to order that the animals held at Pymatuning be transferred to reputable facilities.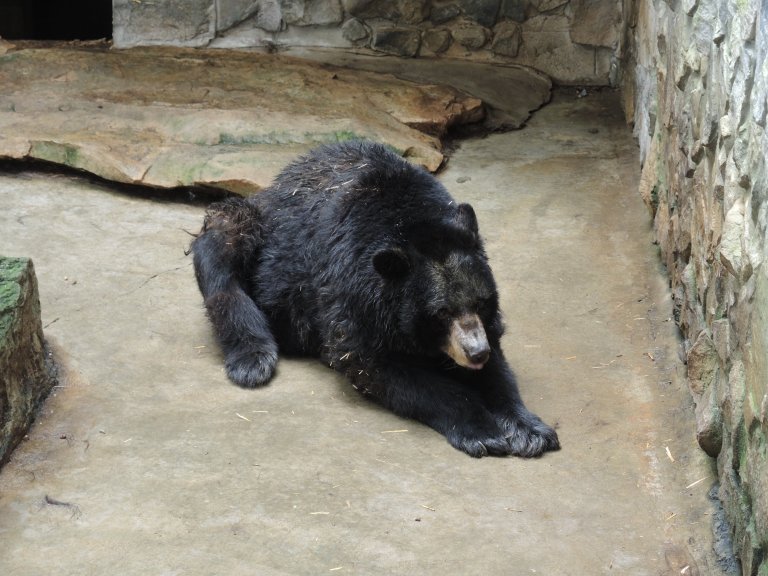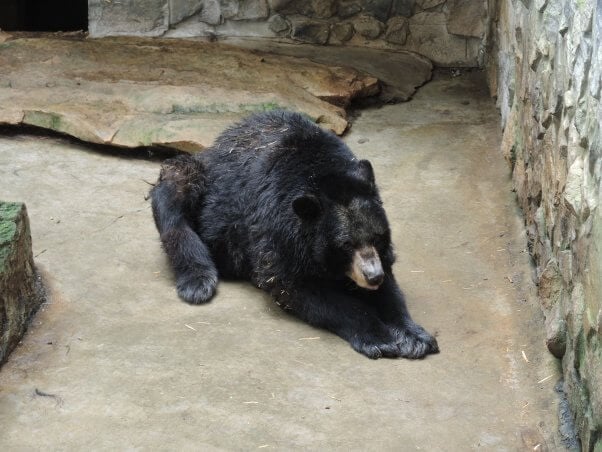 What Animals Allegedly Endured at Pymatuning Deer Park
PETA and the Animal Legal Defense Fund's lawsuit examines U.S. Department of Agriculture inspection reports that document, among other incidents, that Pymatuning failed to supply appropriate veterinary care for a tiger who was shot to death without receiving a physical exam. An injured young lion was trapped in an adjacent dark, squalid holding area when the three gunshots were fired. He was held there for two months after he was attacked the first of multiple times by another lion and now suffers from impaired coordination and muscle wasting.
---
This disgusting facility has shot animals, let them die in a fire, and caused scores of others to suffer—and this must stop. The plaintiffs look forward to bringing Pymatuning Deer Park before a judge and getting the animals to suitable facilities where their lives can finally begin."

—Brittany Peet, PETA Foundation Deputy General Counsel for Captive Animal Law Enforcement
---
The lawsuit alleges that Pymatuning also holds emotionally complex ring-tailed lemurs in a small, barren enclosure, denying them the opportunity to forage, climb, and hide. The roadside zoo confines a highly intelligent macaw to a cramped cage with almost nothing to touch or do.
Pymatuning puts vulnerable baby animals, including bear cubs and kangaroo joeys who have been prematurely separated from their mothers, on display and allows the public to have unsupervised contact with various animals, including parakeets, in its "budgie barn."
---
The animals exploited by Pymatuning, including endangered species, are kept in conditions that are unacceptable and illegal. State and federal animal protection laws exist so that animals won't be forced to live without adequate veterinary care in barren, depressing enclosures. We will seek to enforce these laws to allow them to engage in their natural behavior."

—Stephen Wells, Animal Legal Defense Fund Executive Director
---
In the time since PETA and the Animal Legal Defense Fund notified Pymatuning of their intent to sue last December, a bearcat and an ESA-protected black-and-white ruffed lemur named Lola were killed in a fire that was reportedly caused by an electric heater. Prior to her death, Lola had been held in long-term solitary confinement, even though she was a member of a highly social species. She couldn't see or hear another primate.
What You Can Do
Join tens of thousands of compassionate people today—including singer-songwriter Joan Jett, actor Michael Keaton, and late comedian Cloris Leachman—and urge Pymatuning to close its bear pit and surrender Bosco, the remaining bear it holds captive, to an accredited sanctuary, where he can live out his days free from concrete in a vast enclosure measured in acres rather than feet and get the care that he desperately needs.