PETA just announced the results of a titillating social media experiment that sought to see who'd get more love on the dating app Tinder: a "trash fisher" holding a bag of garbage or the same man posing with a (digitized) fish. We found that the vegan version won hands down! Check out the two profile pictures below: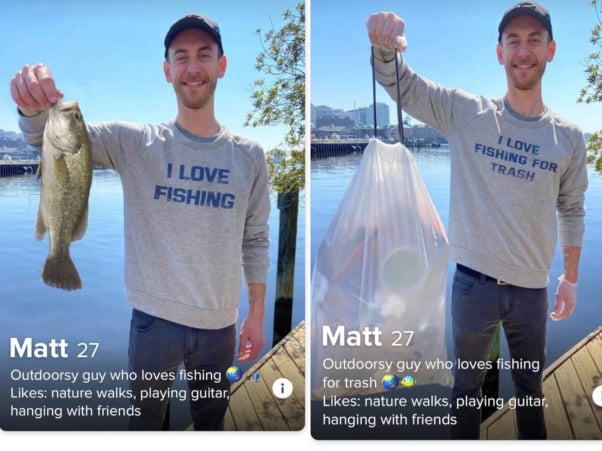 The two contrasting accounts for 27-year-old "Matt" show that he received over 250% more "likes" as a trash fisher than as a traditional fisher on the Greenville, South Carolina, Tinder scene. In both profiles, he described himself as "[o]utdoorsy" and a fan of "nature walks," but in the one, he explained that he "loves fishing for trash," referring to PETA's community clean-up initiative. And he's not the only man getting hooked on this Earth-friendly hobby: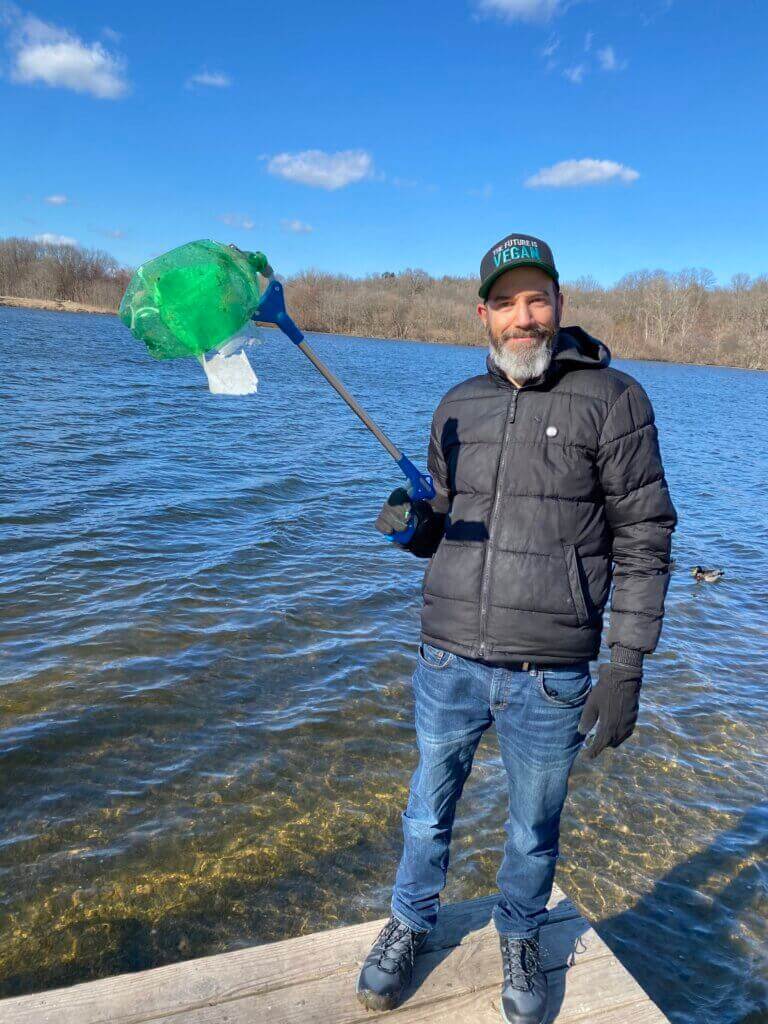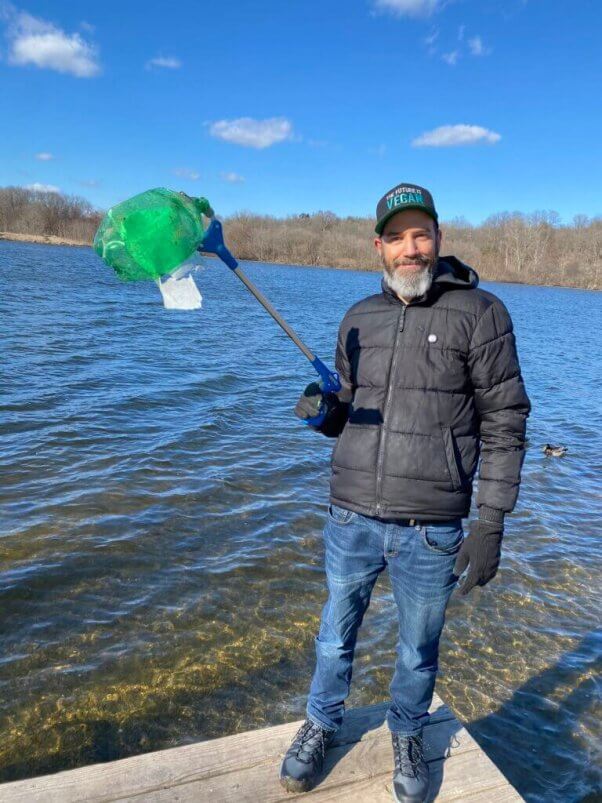 Save lives and spark romance: Go on a trash-fishing date!
Caring about the environment is sexy, whereas harming and killing others is a turnoff. Traditional fishing is a cruel practice of hooking animals through their sensitive mouth and sometimes even cutting them open while they're still alive. Whether to protect gentle fish from slowly suffocating or to boost your chance of finding love, PETA recommends hanging up that fishing rod and going out to catch some litter.
Even though fish feel pain as acutely as mammals do, more of them are killed for food each year than all other animals combined. In addition, some 640,000 tons of fishing "ghost gear" enter the world's oceans every year, frequently causing birds to become entangled in discarded fishing lines, swallow hooks, and suffer when hooks become embedded in their skin or beaks.
PETA makes it quick and easy to take action for fish. It takes just a minute with your phone or computer, so what are you waiting for?