Nickelodeon star Daniella Monet unveiled her new ad for peta2—in which she encourages young people to let fish off the hook by not eating them—at a star-studded reception at the wildly popular all-vegan Sublime restaurant in Fort Lauderdale, Florida, on Sunday.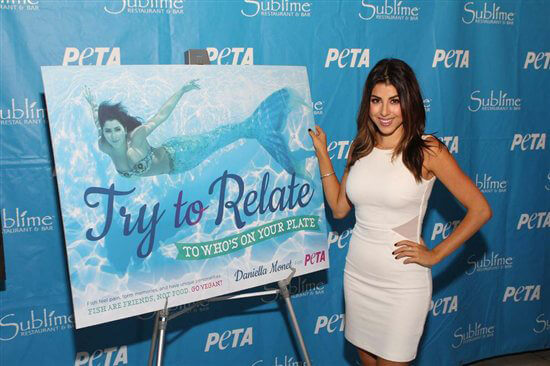 In an interview that can be viewed on peta2.com, Monet explains why she went vegetarian at the age of 5: "I went to a dude ranch with my family, and I asked a lot of questions. And I got answers that I probably needed to hear." As for people who say that they're "vegetarian" but still eat fish? "Fish aren't veggies," she says. "Fish have feelings, too, and fish are trying to live a life as well." She adds, "You don't need fish. Let the fish swim with the mermaids."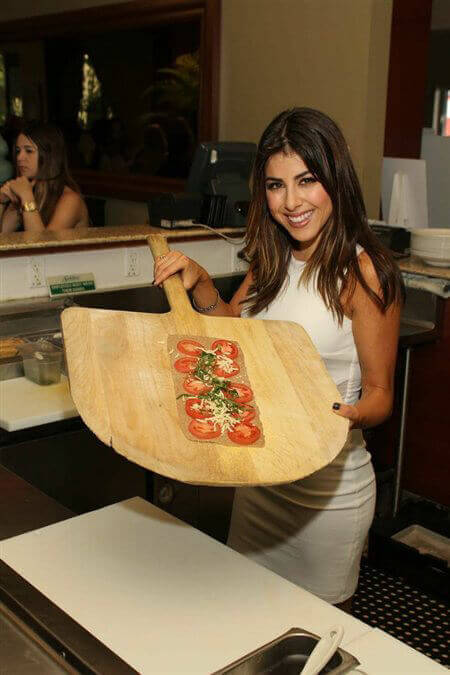 Monet also presented 12-year-old Rose McCoy—a lifelong vegan and animal rights defender—with the Nanci Alexander Activist Award, named for the owner of Sublime and a longtime PETA member. Among Rose's many accomplishments, she has spoken (remember—she's 12) at a McDonald's annual meeting and at New York City Council meetings, has formed an animal rights club, and donates a portion of her cat-sitting money to PETA's spay/neuter mobile clinics.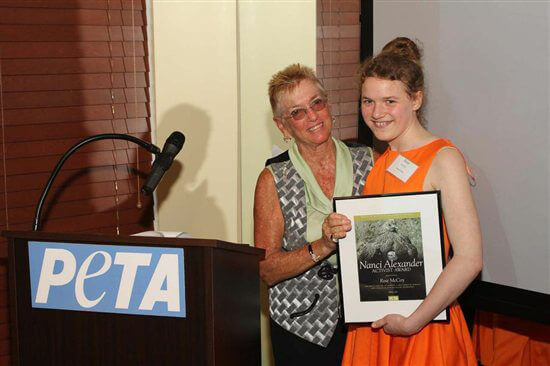 Also in attendance were Mexican soap star Pablo Azar, who showed off his dramatic new anti-circus PETA ad, and NY Ink star Ami James, who did likewise with a new ad starring himself and his adorable dog, Bella.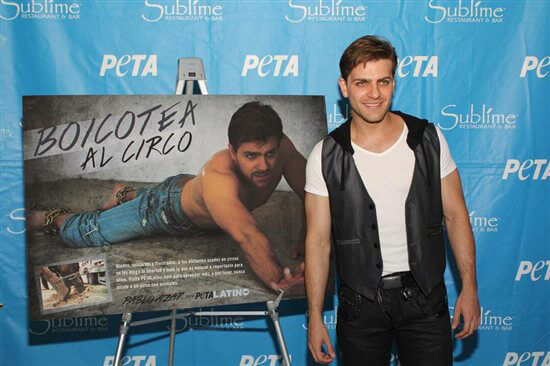 Among other stars lending glamour to the festivities was model and TV host Elisabetta Canalis, a vocal animal advocate who would rather go naked than wear fur and who memorably locked herself in a sweltering car last summer to illustrate the need to protect dogs from the heat.