Last week after Canadian Sen. Mac Harb announced that he would introduce a bill to end the seal slaughter, PETA immediately posted an action alert on our website asking our members to urge Canadian senators to support the bill. You responded in droves: Within two days, some 50,000 of you asked them to pass the bill and end the slaughter. Hollywood jumped in, too, and soon a link to our action alert had reached millions of people via Twitter.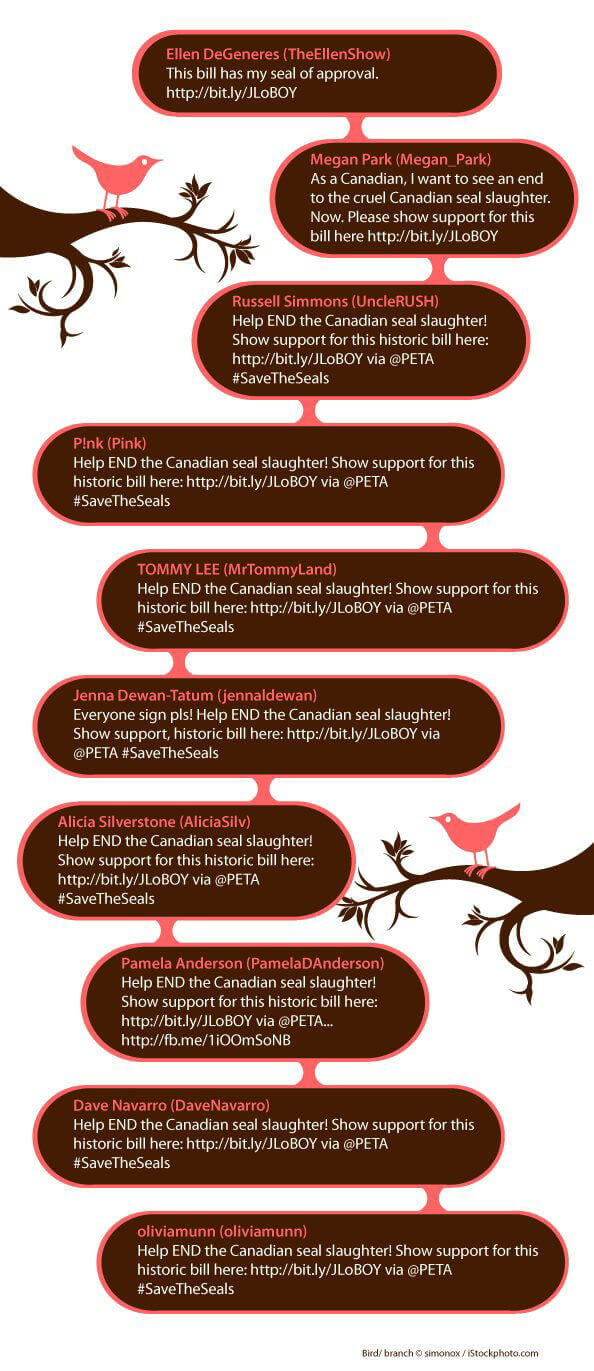 Sam Simon, Stephanie Pratt, Jessica-Jane Clement, Joanna Krupa, Angela Simmons, Laura Vandervoort, Sheneka Adams, Jayde Nicole, Elisabetta Canalis, and Jessica Veronica, also tweeted their support, and before the bill had even been introduced, the worldwide support for it was evident.
With public support for the bill obviously so overwhelming, Sen. Larry Campbell seconded it after it was introduced, and the Senate voted almost unanimously to hear arguments on it. The bill will now be debated, so we still need everyone to continue to e-mail Canada's senators and urge them to support this historic piece of legislation.