Update:
After visiting SeaWorld and taking photographs of Nakai's injury (two of which are shown below), Dr. Ingrid N. Visser, founder and principal scientist of the Orca Research Trust, found that there are "puncture marks that match orca teeth spacing," which "is a clear indication that an altercation between the orcas was involved." The puncture marks in question can be seen at the bottom right of the wound in the first photo below: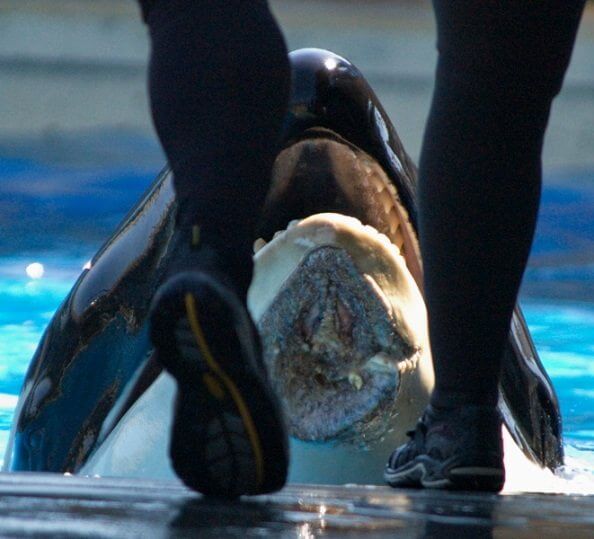 © Ingrid N. Visser, Ph.D.
©
Ingrid N. Visser, Ph.D.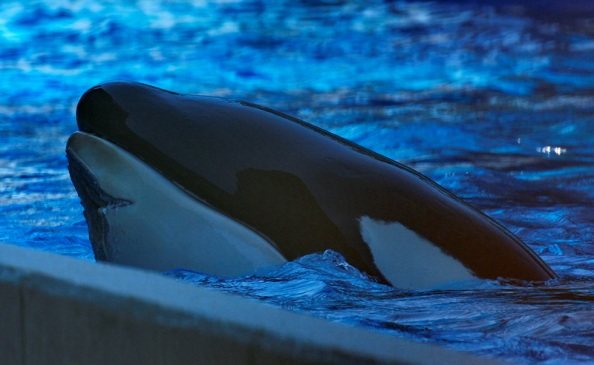 ©Ingrid N. Visser, Ph.D.
This evidence strongly suggests that Nakai's wound was indeed caused by a bite resulting from incompatible confinement rather than contacting with the side of the pool, as SeaWorld has alleged.
Originally posted September 28:
Following a serious and gruesome injury to an orca in an avoidable attack, PETA has submitted a complaint asking the U.S. Department of Agriculture to take disciplinary action against SeaWorld for housing orcas incompatibly in violation of the Animal Welfare Act (AWA).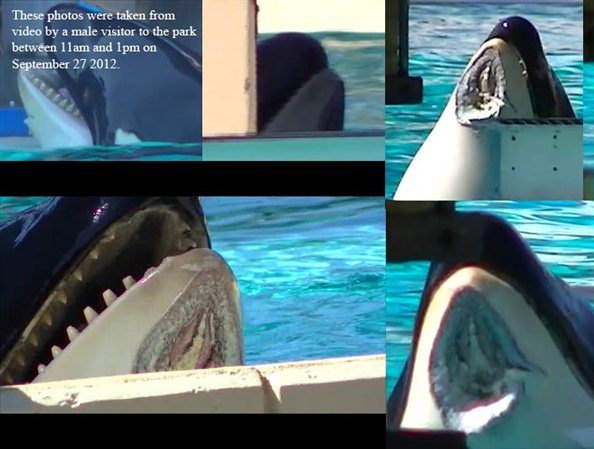 As you can see in these disturbing photographs, Nakai, an 11-year-old male orca at SeaWorld in San Diego, sustained a laceration so significant that, as a whistleblower said, "a dinner plate-sized chunk of his lower mandible [has been] sheared off, exposing underlying tissues, and bone." The flesh cut from him "was big enough and intact enough for SeaWorld to retrieve it from the bottom of the pool."
According to the whistleblower's report to journalist Tim Zimmermann, Nakai's injury was a result of "a major altercation" between Nakai and two other orcas, Keet and Ikaika. The AWA makes it clear that "marine mammals that are not compatible must not be housed in the same enclosure." Yet SeaWorld parks have a long history of housing incompatible orcas from widely divergent groups together in enclosures—and the result has been stress, agitation, aggressive and bloody raking, serious injury, and death.
What You Can Do
It's clear that SeaWorld can't be trusted to make the safety and well-being of marine animals its top priority. Please don't ever visit SeaWorld (or any other marine-mammal park)—and tell company executives why you won't support the abuse of Nakai and the other intelligent, complex animals they've imprisoned and enslaved.