Newly obtained reports further prove what we already knew to be true: Animals suffer and die at Petco stores. Damning Colorado Department of Agriculture records reveal that 12 Petco stores were hit with more than 80 violations of the state's Pet Animal Care Facilities Act (PACFA) between January and July 2019.
Petco stores in Colorado were cited for neglect, filth, poor recordkeeping, and other infractions.
Violations were found at stores in Colorado Springs, the Denver area (including Arvada, Englewood, Golden, Highlands Ranch, Lakeside, Lakewood, and Northglenn), Dillon, and Fort Collins. The details of the reports, which were just obtained by PETA, will leave you flabbergasted.
Petco Staff Neglected Animals, Including a Gecko and a Ferret
At one outlet in Northglenn, workers failed to provide a thin leopard gecko with veterinary treatment over nine days. The animal lay motionless for at least two days before finally dying.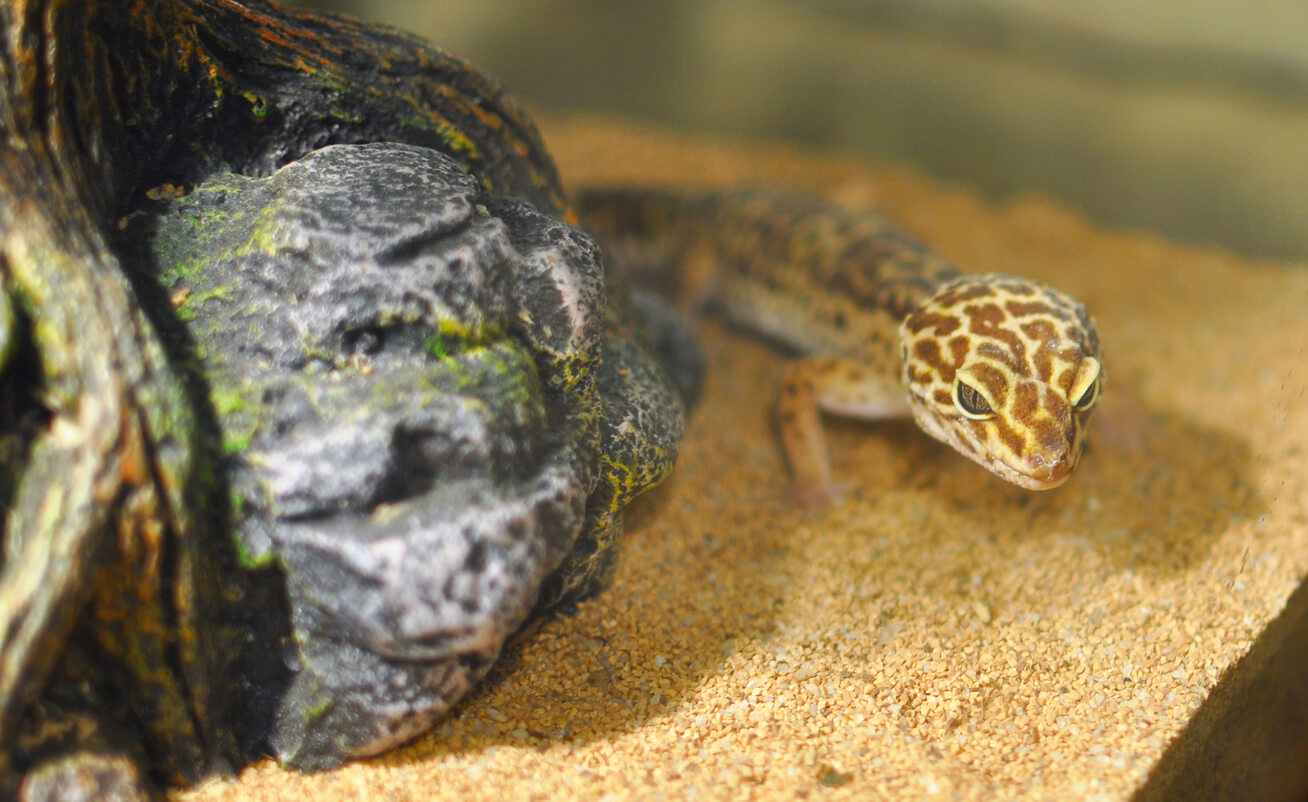 © iStock.com/Bsheridan1959
A ferret who was suffering from a painful prolapsed rectum and a suspected upper respiratory infection wasn't provided with any veterinary care at the Northglenn store, either.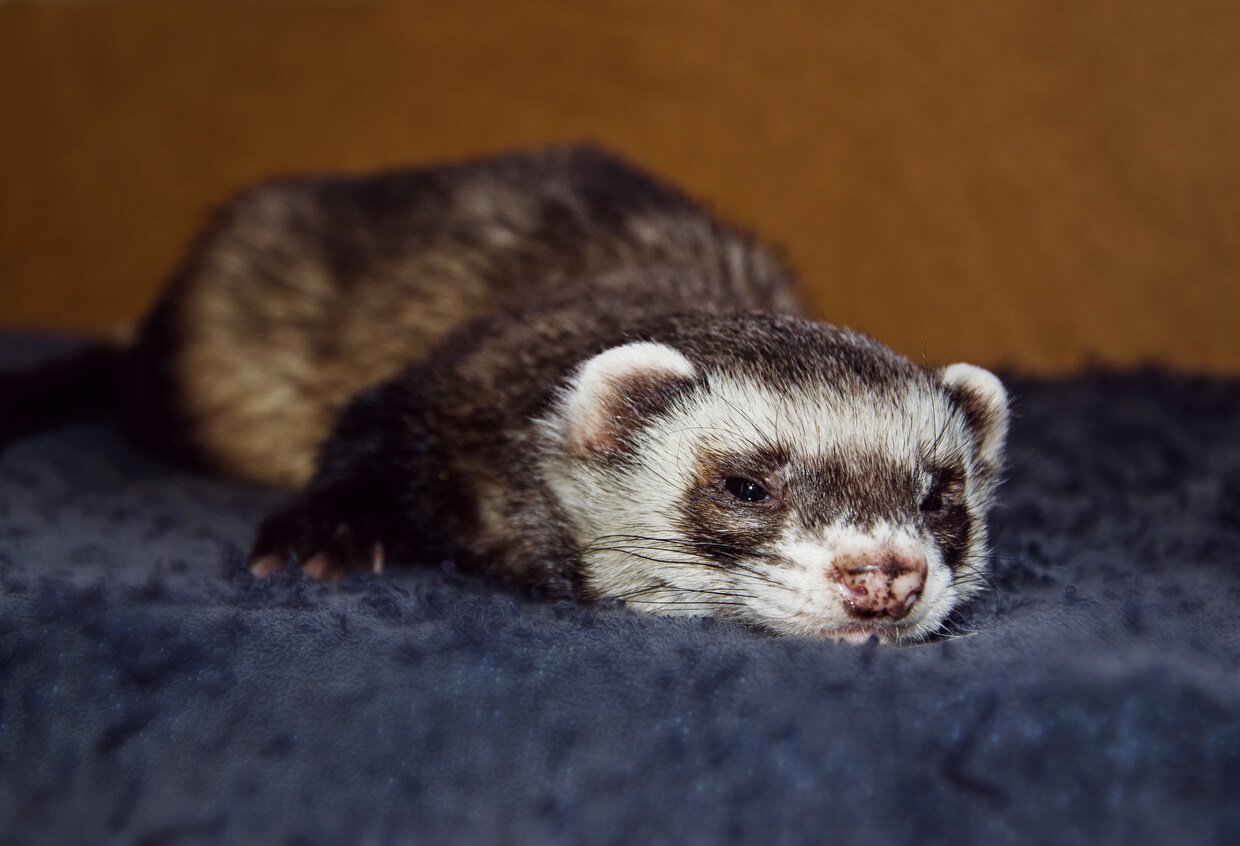 © iStock.com/kosobu
That animal also died, reportedly as a manager was finally taking him or her to get treatment.
Petco Allowed an 'Excessive Amount' of Fish to Die
In April 2019, a Petco store in Englewood was cited for an "excessive amount of dead fish."
Petco Workers Denied Animals Necessary Heat, Clean Cages
A "large amount of feces" was found in a parakeet cage in the Northglenn store. Two stores in the state also deprived reptiles of adequate heat and ultraviolet lighting. In Northglenn, iguanas, chameleons, and bearded dragons—who require basking temperatures in the mid-80s to low 90s—were in tanks as cold as 72 degrees.
Petco Grooming Salons Are Hell on Earth for Dogs
An assistant manager at the Northglenn outlet acknowledged that "sewage had leaked into the wall" of a grooming room, leaving a hole. Other violations there included failure to clean and sanitize bathtubs between animals, rusted doors with sharp edges that could injure animals, and "a strong mildew smell."
Petco Stores Kept Shoddy Records—When They Kept Records at All
Several stores lacked essential documentation, including written agreements with licensed veterinarians, proof of veterinary examinations of animals imported from other states, and complete records on sales of birds and rodents. One store lacked a certificate for conures (parrots) it had evidently held for more than a year.
*****
These violations were exposed because of the Colorado Department of Agriculture's PACFA Program—one of the strongest efforts in the country to regulate pet stores.
If other states joined Colorado in implementing this program, suffering at Petco's stores and at its suppliers' facilities would less often go undiscovered.
PETA exposed Petco's partnership with Holmes Farm, a massive animal dealer in Pennsylvania that supplied hamsters, rabbits, and other small animals to the company and other pet stores. Even after Petco representatives visited Holmes Farm—where animals were being confined to plastic bins, frozen alive, and crudely gassed to death—the chain continued to order and receive animals by the hundreds from the dealer.
We've also documented a long list of incidents involving animals who've been traumatized, allowed to escape, severely injured, and even killed in Petco grooming salons. In November 2019, for instance, a Petco groomer tied a rubber band around the ear of a dog named Baylee, cutting off the circulation and necessitating amputation.
And we've publicized the widespread suffering and neglect of betta fish at Petco stores across the U.S.
Dead and dying fish have been found floating in cups of contaminated water, and some were left to suffer from painful or debilitating health conditions.
Petco appears to consider it acceptable for a certain number of betta fish to suffer and die—as long as it continues to profit from selling them. Many customers' concerns for the sick and dying fish have often been met with disregard and annoyance.
Animals at Petco Are Suffering—Take Action Now!
PETA has asked the Northglenn Police Department to investigate the Petco store there for criminal cruelty to animals. As consumers, we can take multiple actions to help these animals, too. Please, avoid all Petco stores until the chain pledges to stop selling live animals. Shop elsewhere instead:
And urge Petco to stop selling betta fish immediately: