Betta fish are vibrant, colorful, complex individuals, but Petco sees them as nothing more than a way to make money. Those sold at Petco stores across the country are confined to tiny plastic cups stacked on top of one another on store shelves, forced to exist in just a couple of inches of water. Numerous customers have complained after finding dead, sick, and injured bettas at the chain's stores—only to be met with indifference from store employees.
As PETA investigations of the pet industry have revealed, these fish are neglected even before they reach store shelves. During transport, they're kept in tiny bags that are stuffed into boxes. Many bettas are starved during the journey, which can last several days, and countless fish die before they reach retailers. Those who do make it don't face a much happier fate.
People Are Speaking Up for These Abused Fish
We've turned the heat way up on Petco, and kind folks from all across the country are joining us. In October, we stood outside a Petco store in the company's hometown of San Diego to protest the chain's sales of betta fish: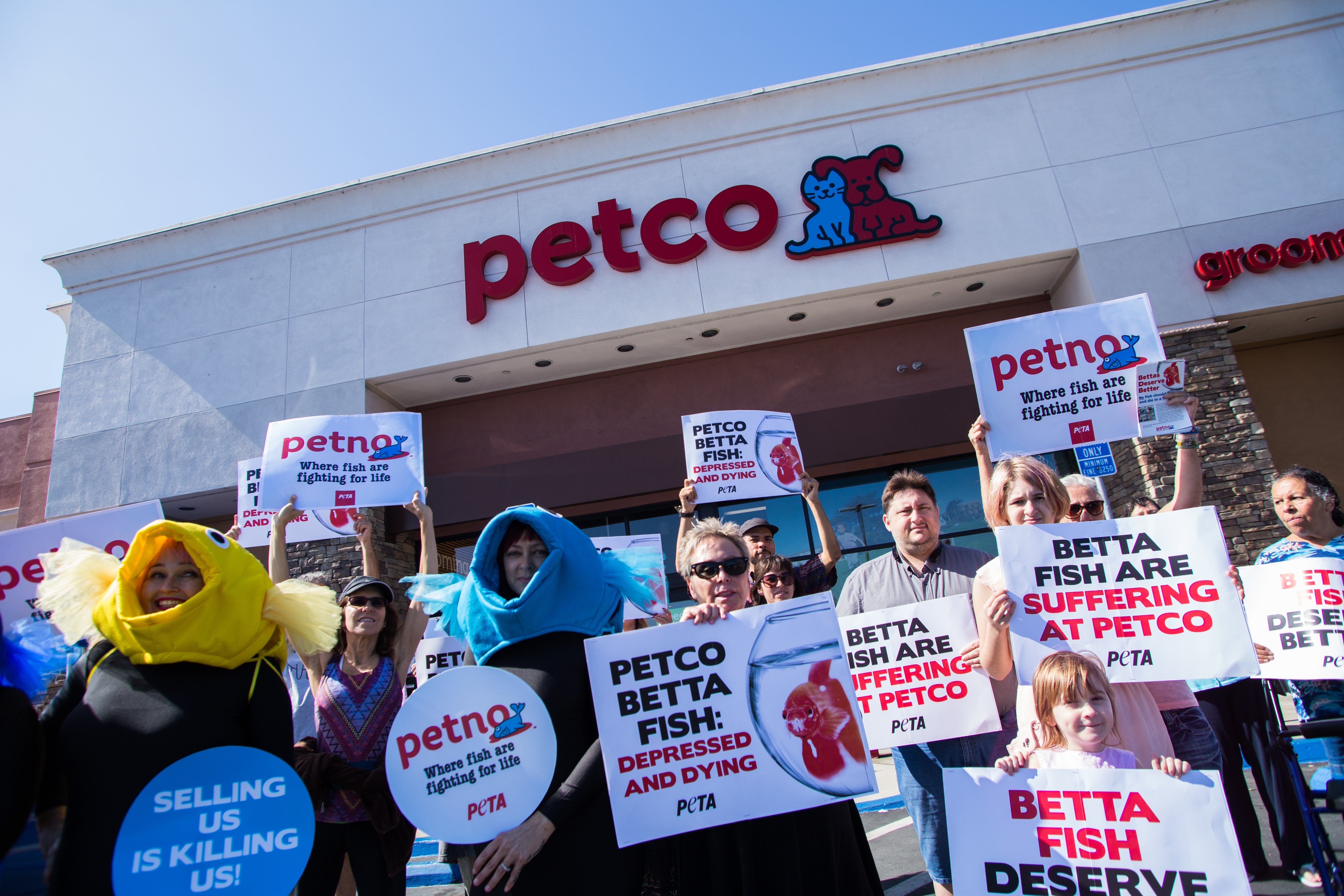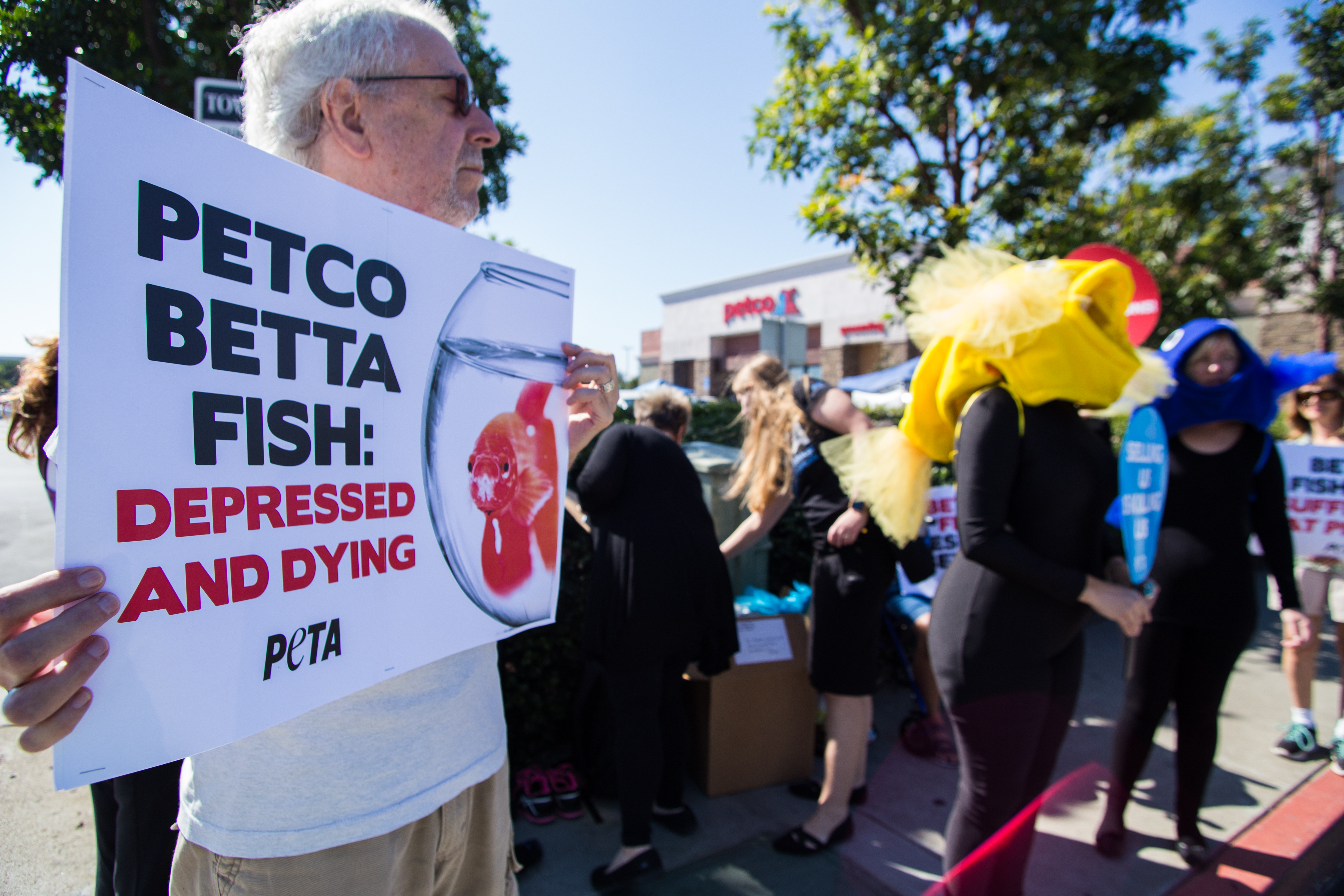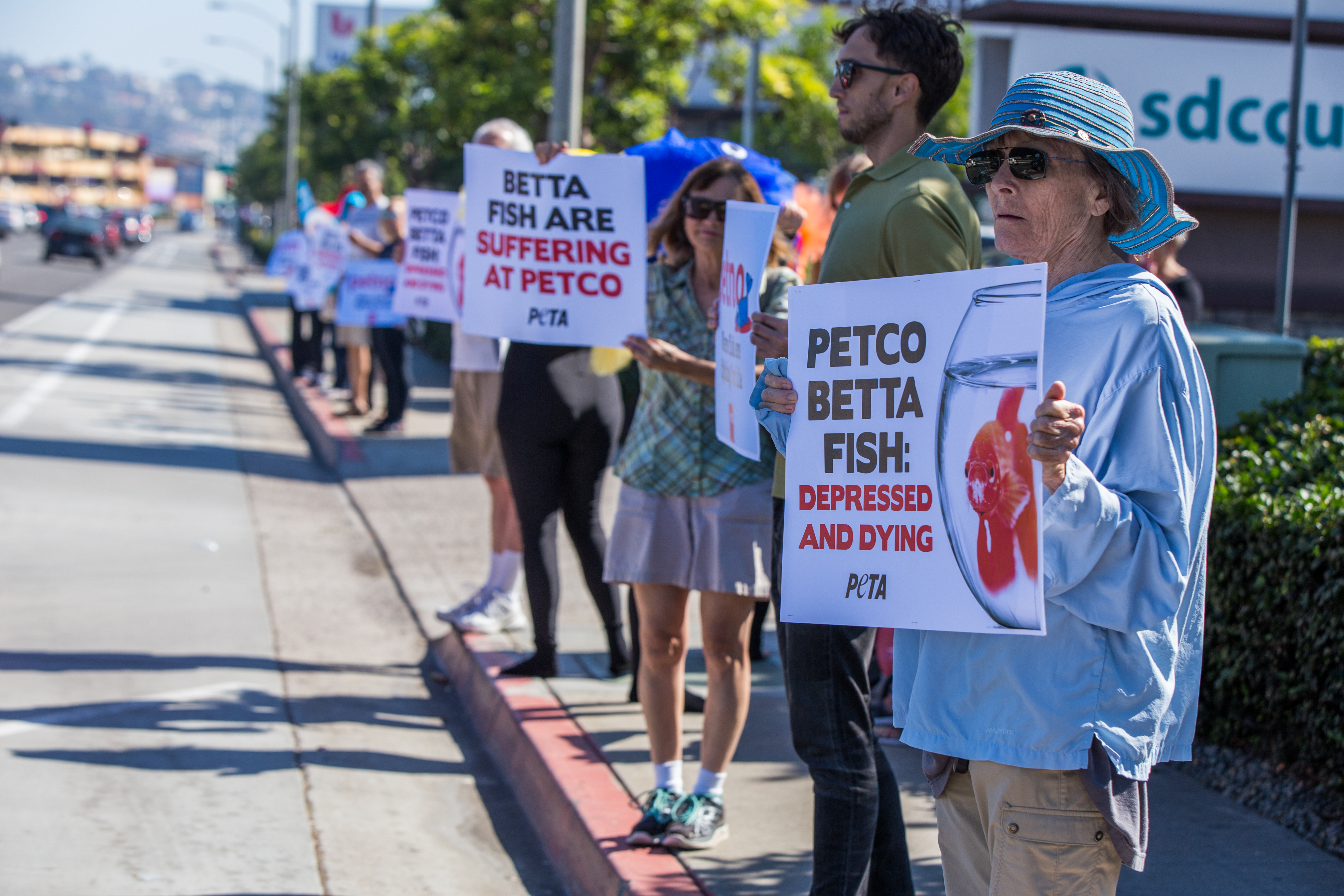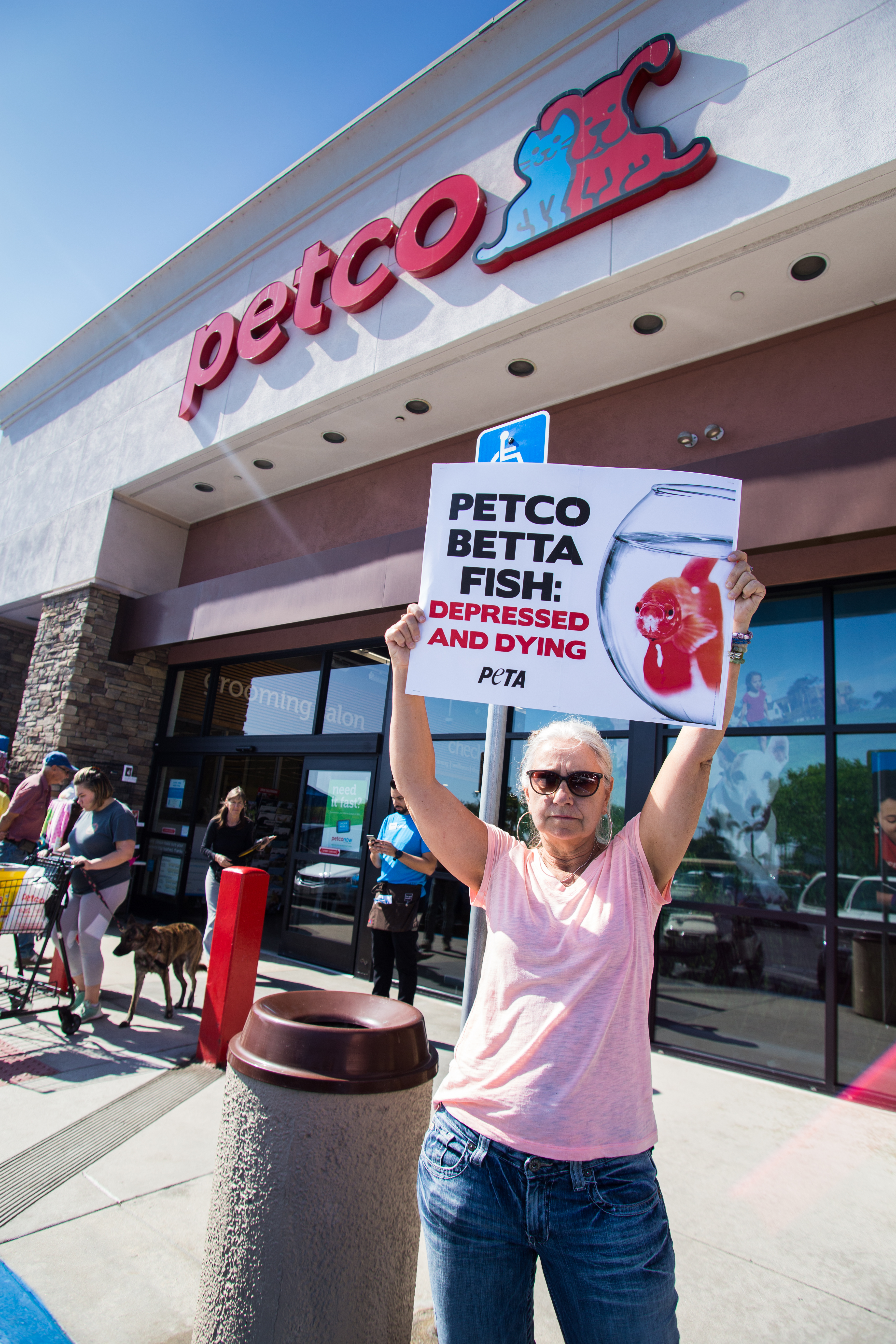 In November, PETA supporters took to the streets of Chicago to call on the company to pull the plug on its irresponsible sales of bettas: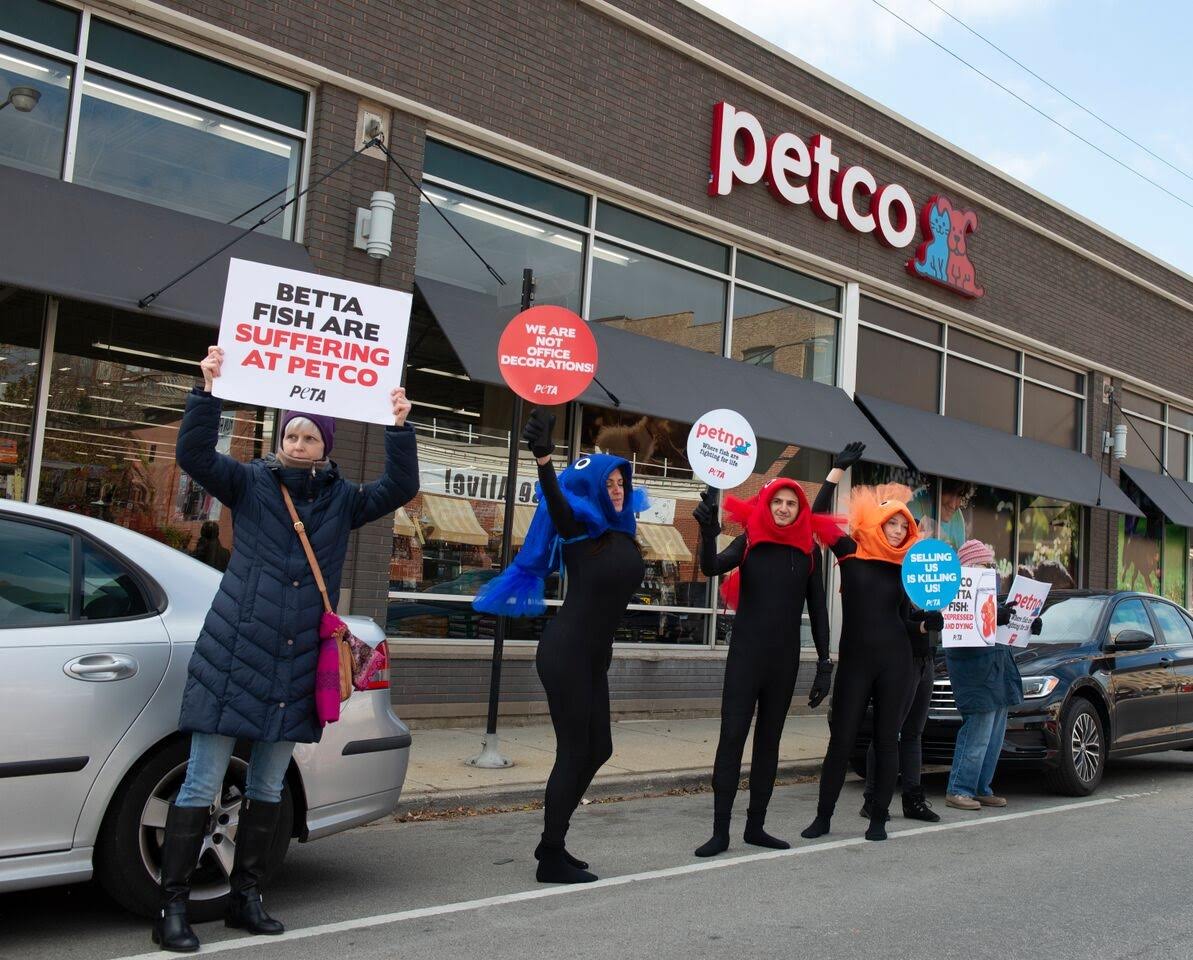 And in Atlanta last month, a group of PETA activists braved the rain to urge their local Petco store to do better: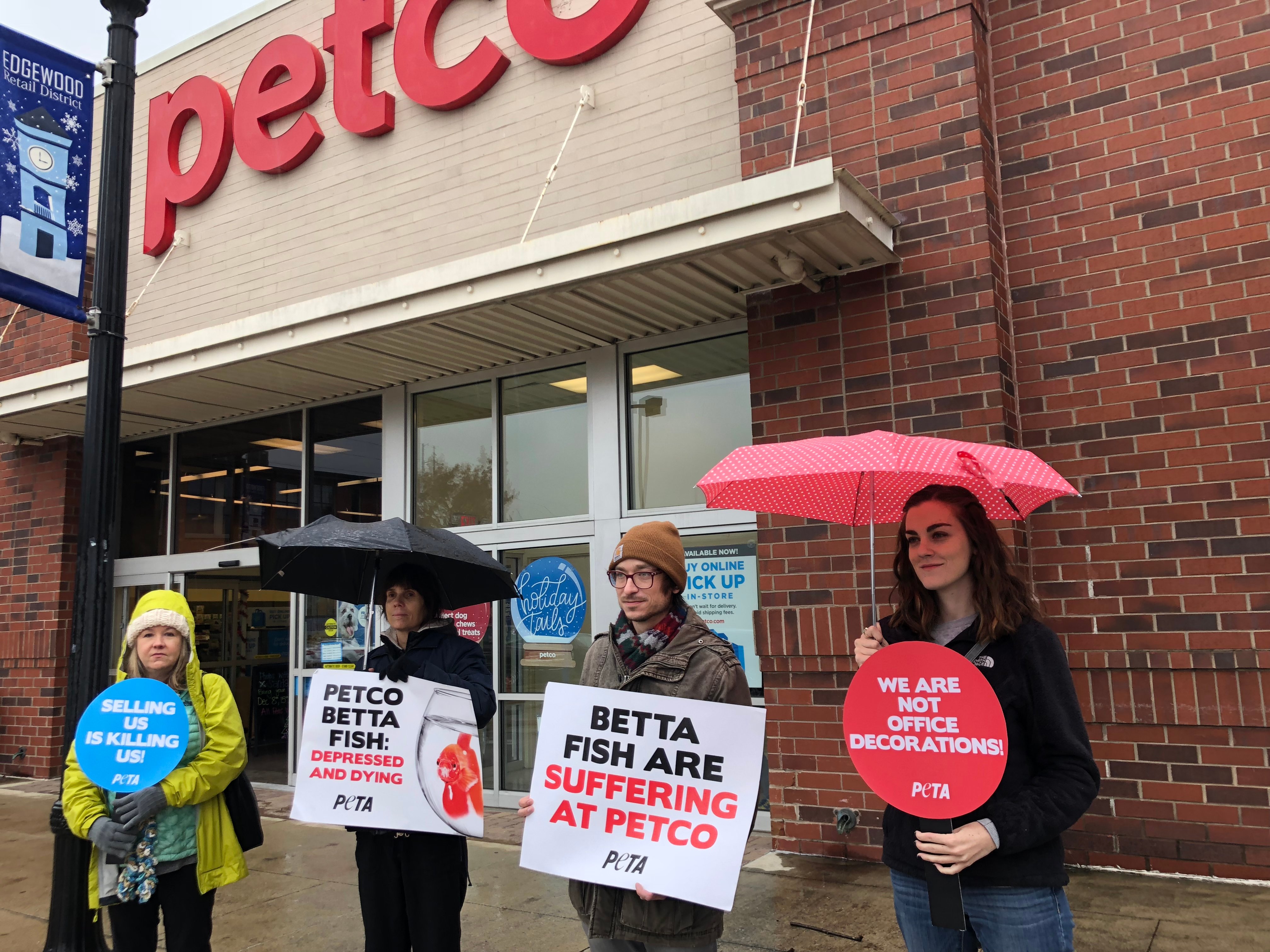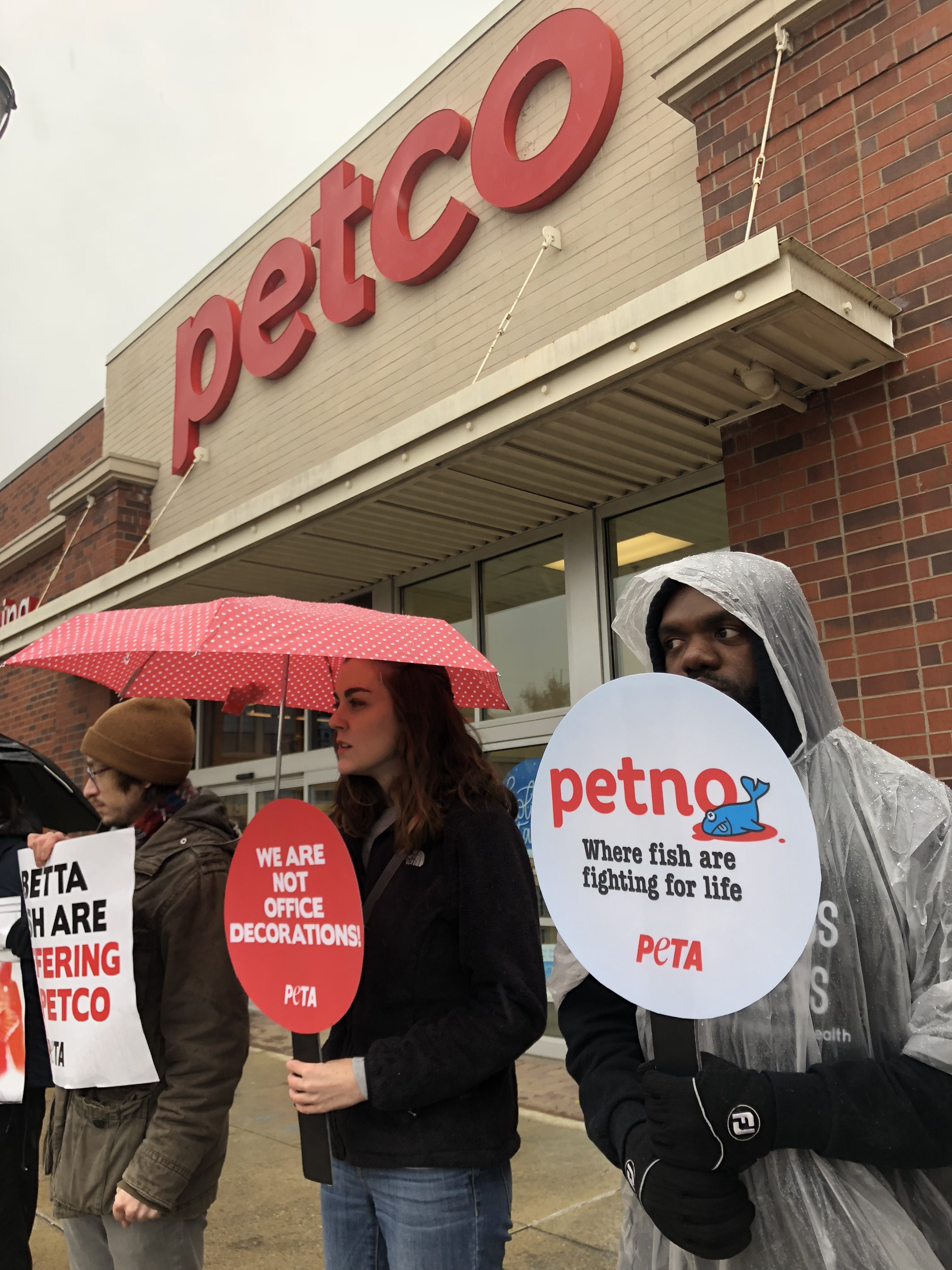 With a little help from PETA, activists from all over told Petco to shape up—by holding protests at its stores across the country. Peaceful demonstrations were held in Memphis, Tennessee …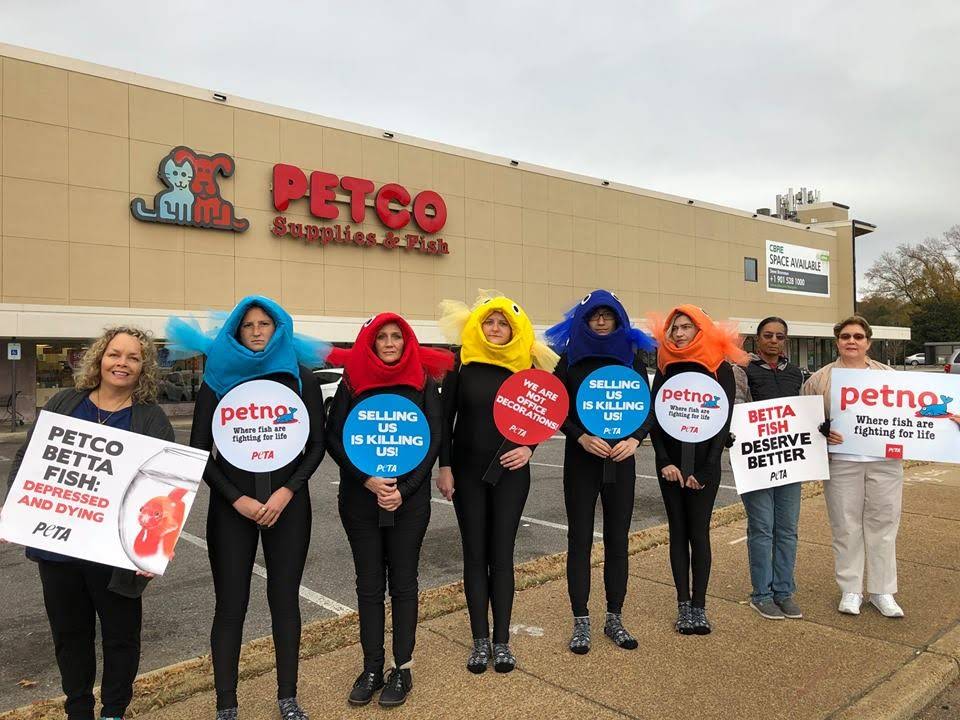 … Boston …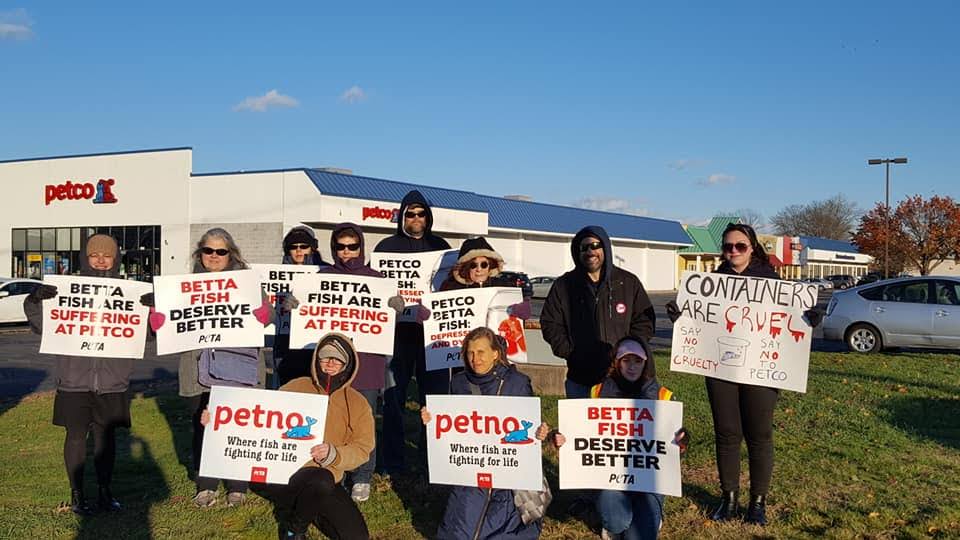 … Albuquerque, New Mexico …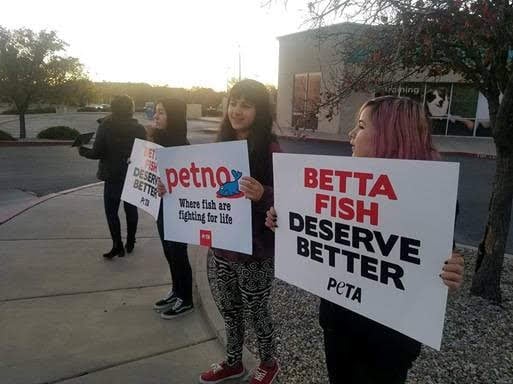 … Mountain View, California …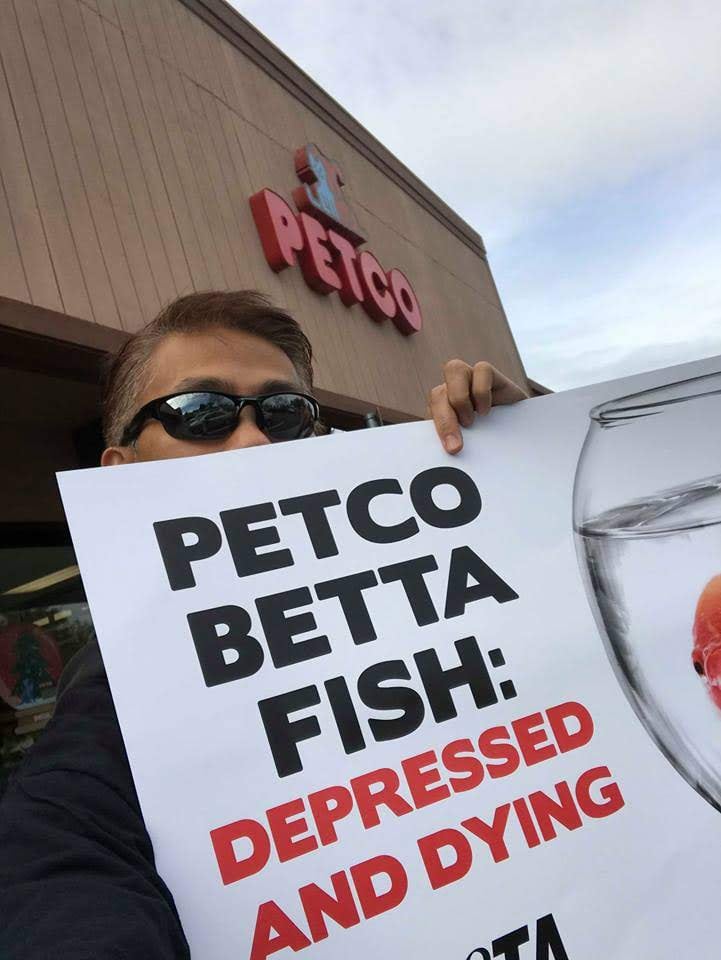 … and San Antonio.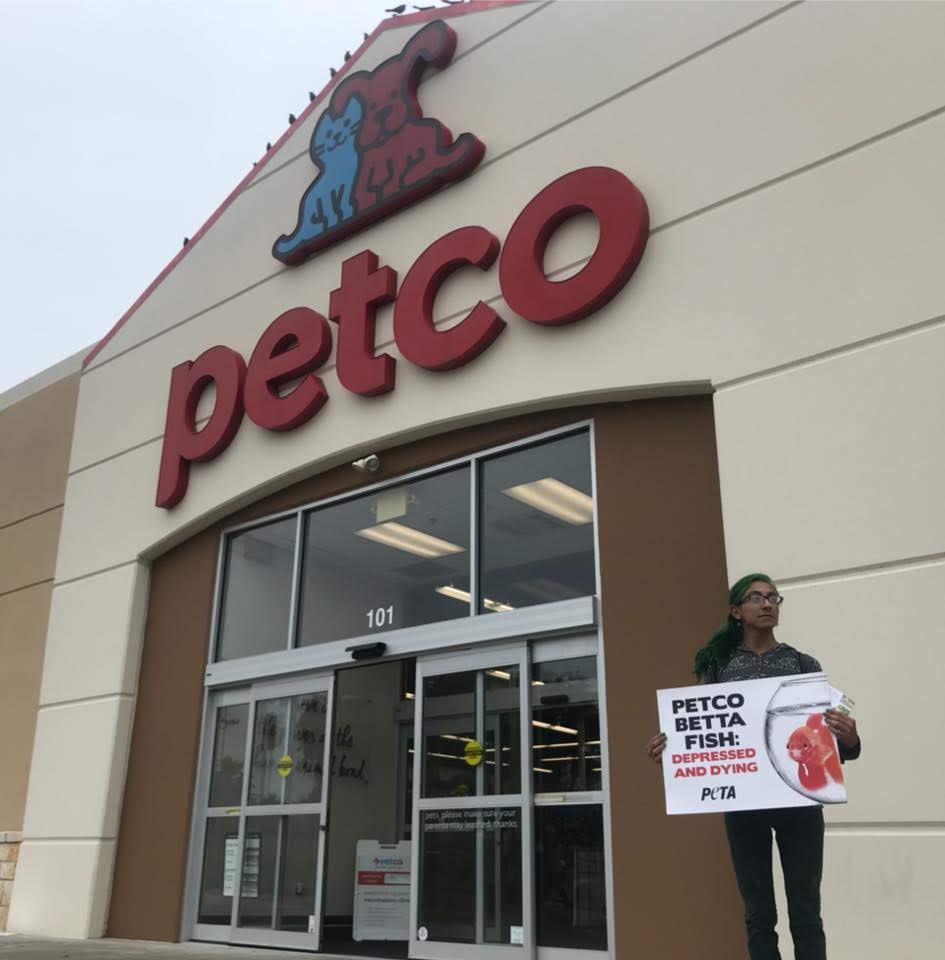 If you'd like to help hold a peaceful demonstration at your local Petco store, PETA will provide you with all the information and supplies you'll need. Just contact us at [email protected]. This could be you! 👇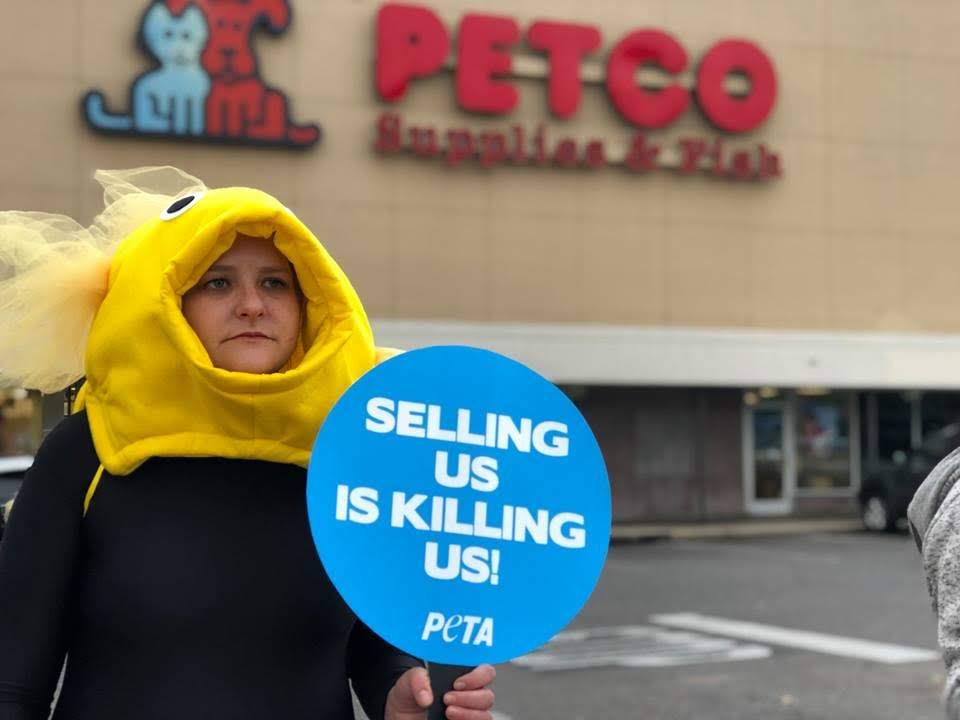 Let's win another victory—this time for betta fish. Click below to urge Petco to stop selling them immediately: