PETA's low- and no-cost spay-and-neuter program started with one mobile clinic—the SNIP (Spay and Neuter Immediately, Please!) van—more than 10 years ago. During the ensuing decade, we have added more mobile clinics to the fleet—ABC (Animal Birth Control), Holland Ware, and Martha and Ruby.
As our family grew, we realized that the ABC, the smallest of our clinics, was no longer able to keep up with its younger (but much larger) "siblings." In other words, we needed to find it a new home.
Several groups around the country expressed interest in "adopting" our clinic, but in the end, we decided that the New Mexico People for Animal Welfare Society (PAWS), a group that focuses most of its energy on spaying and neutering, would make the ideal "parent" for our "baby."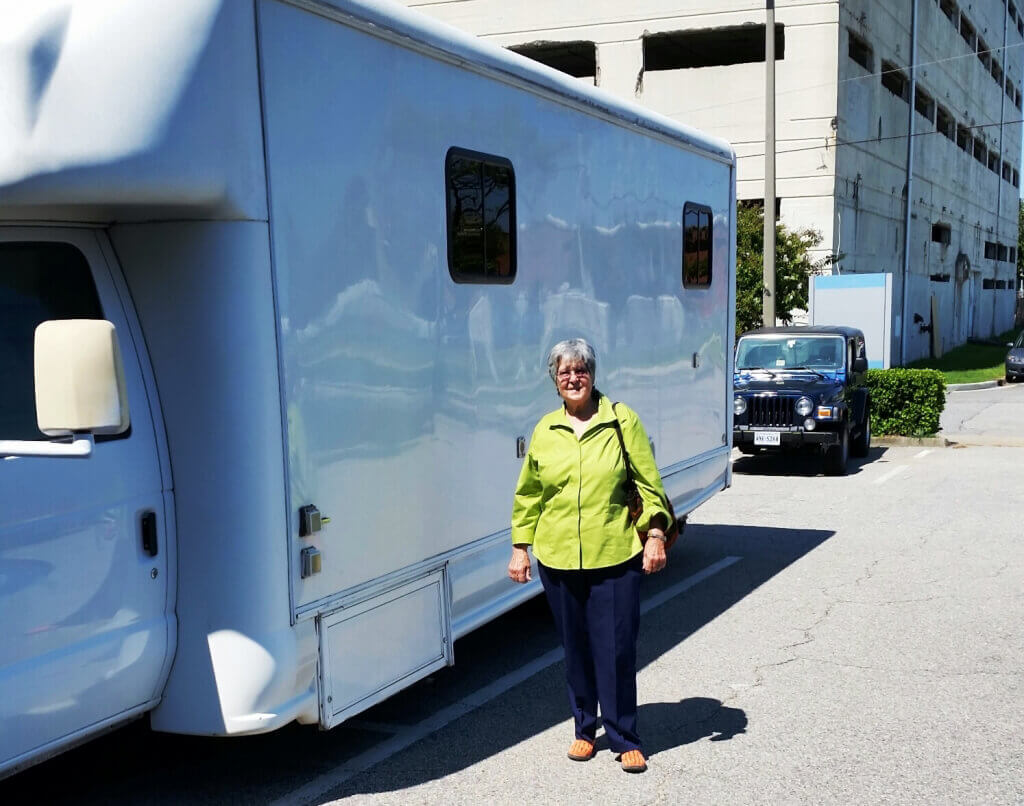 Previously, PAWS was leasing a mobile clinic from the local animal shelter, but the group longed to have a clinic to call its own so that it could expand its hours and the area it serves and accommodate more animals.
Now, PAWS will be able to spay and neuter animals up to five days a week and travel to rural areas that would otherwise do without this vital service.
Congratulations, PAWS, on your bouncing baby birth-control buggy! We're sad to see ABC go, but we know this new kid on the block is bound to make lots of friends (and save lots of lives) in its new community.