Check out this van:
Isn't it snazzy?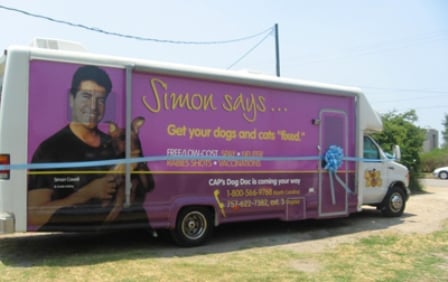 This van is our Animal Birth Control (ABC) mobile spay-and-neuter clinic. And do you know what makes it even snazzier? It's just one of the low- to no-cost mobile veterinary clinics that we operate. Our other one, SNIP (Spay/Neuter Immediately, Please!), performed our 50,000th sterilization surgery today in Hampton Roads. And, if you add in all the other surgeries that we pay private vet clinics to perform, that means that way more than 50,000 animals have benefited from the free and low-cost services that we offer inside that van. It's seen more surgeries than my car has miles!
But it's not just the van. You need people to operate on patients. Our SNIP staff members are out of bed early, every day of the week, trying to make a dent in the animal overpopulation crisis, and they are doing a great job. By performing those 50,000 surgeries, they have saved 116,660 puppies and kittens from being born into a world that would otherwise cast them away.
Take a look at just a few of the lives they have affected:
Cheyenne was our clinic's lucky 50,000th patient.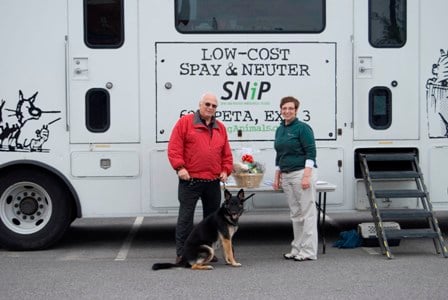 Chyna looks a little sleepy after her surgery.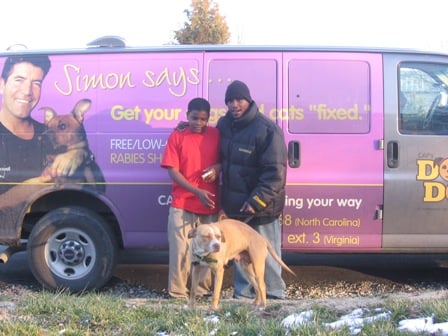 Troy's entire family was excited to have SNIP visit.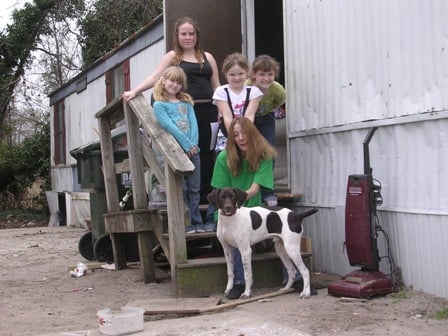 Aww, Buddy's guardian had to prop his head up for his picture.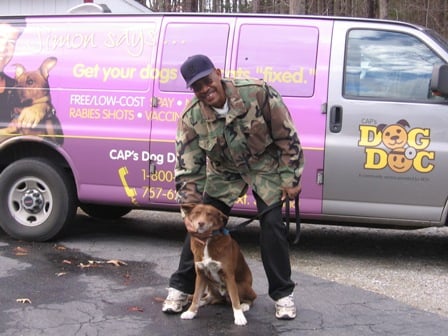 We are super-proud of our SNIP staffers, and I hope you'll leave a comment congratulating them for all their hard work.
Written by Shawna Flavell