Given how many times PETA has tipped off the feds to animal suffering at Natural Bridge Zoo (NBZ), it's a shame that in 2019 the U.S. Department of Agriculture (USDA) only requested a quiet, measly payment of $41,500 from NBZ owner Karl Mogensen to settle six egregious violations of the federal Animal Welfare Act.
In January 2022, NBZ received another citation from the feds over its failure to have direct control over an elephant named Asha when she was being forced to give rides to visitors. The inspector noted that photographs showed Asha's handler standing far away from her—at times, not even visible in the frame. This is at least the second time that NBZ has been cited for this issue, and it was also cited in 2015 for failing to provide Asha with adequate veterinary care.
PETA has alerted the USDA to Asha's mistreatment numerous times, as she's suffered at NBZ for decades after being abducted from her natural habitat as a baby. When she's not being forced to carry visitors on her back in the sweltering summer heat, she's confined to a barn with damp concrete flooring in the frigid winters—and she's held alone, unable to socialize or communicate with another of her kind.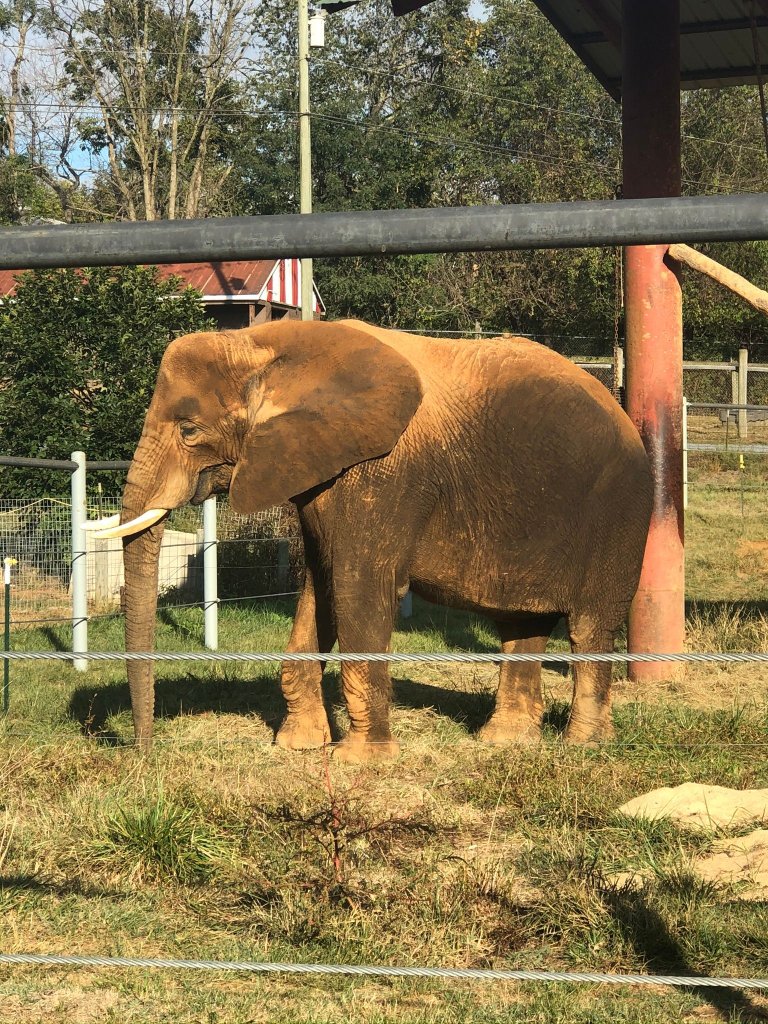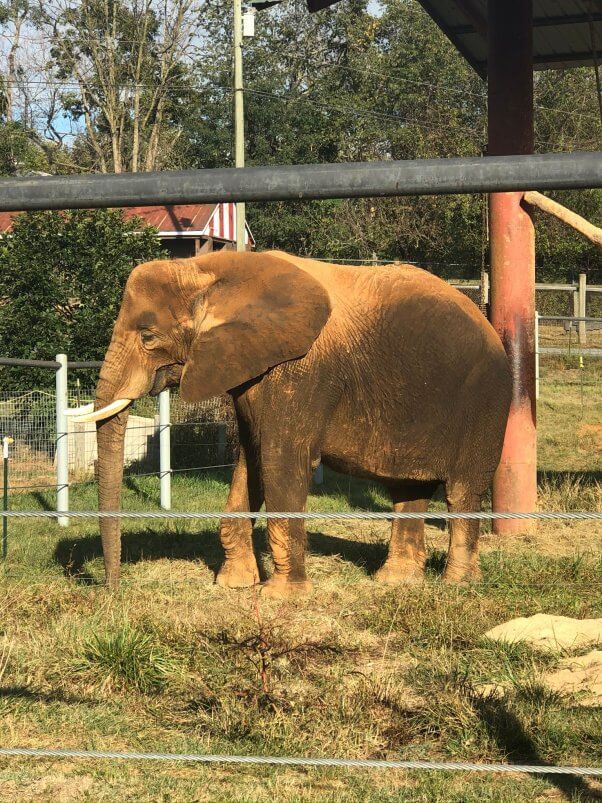 PETA is calling on the USDA to stop giving this ramshackle roadside zoo slaps on the wrist and shut it down. The long-suffering animals at NBZ must be retired to reputable sanctuaries, where they'll finally have the space, companionship, and care that they need.
What Animals Endure at Natural Bridge Zoo (NBZ)
At Natural Bridge Zoo, staff denied a sick tiger cub potentially lifesaving care. Others bludgeoned guinea pigs to death. The facility willingly endangered the public with cruel elephant rides and tiger photo ops. This hellhole has racked up nearly 150 animal welfare violations, faced tens of thousands of dollars in fines, and had its exhibitor's license suspended twice.
NBZ used to offer tiger photo ops, even sending 1-week-old cubs to Doc Antle of Tiger King notoriety, but that practice ended after Virginia banned public contact with certain dangerous wild animals last year after a push from PETA and other advocates.
Despite these penalties and consequences, animal suffering continues at NBZ.
Take Action for Animals
The animals at NBZ have been subjected to a lifetime of confinement for the cheap amusement of speciesist humans. Asha the elephant, numerous giraffes, and all the other animals at NBZ deserve better. While the USDA drags its feet, you can make a difference for animals still suffering at roadside zoos like this one. Please, never buy a ticket to any seedy tourist trap that encourages dangerous hands-on encounters with animals.
Join PETA and thousands of compassionate people in calling on NBZ to do the right thing: