Update: October 4, 2021
After PETA alerted the U.S. Department of Agriculture to the fact that animals were suffering with severely overgrown nails and hooves at Natural Bridge Zoo in Virginia, the agency cited the facility for failing to provide animals with adequate veterinary care, adding to the roadside zoo's already lengthy track record of nearly 150 federal animal welfare violations. This isn't even the first time that Natural Bridge Zoo has neglected to provide animals with basic, routine corrective hoof trimming—it previously failed even to notice that a giraffe had a 4-inch crack in his hoof. Giraffes spend most of their lives standing up—even when they're sleeping—and can experience extreme pain from cracked or overgrown hooves. Animals whose hooves and nails are not regularly trimmed can suffer from serious health and welfare conditions including infections, arthritis, and lameness.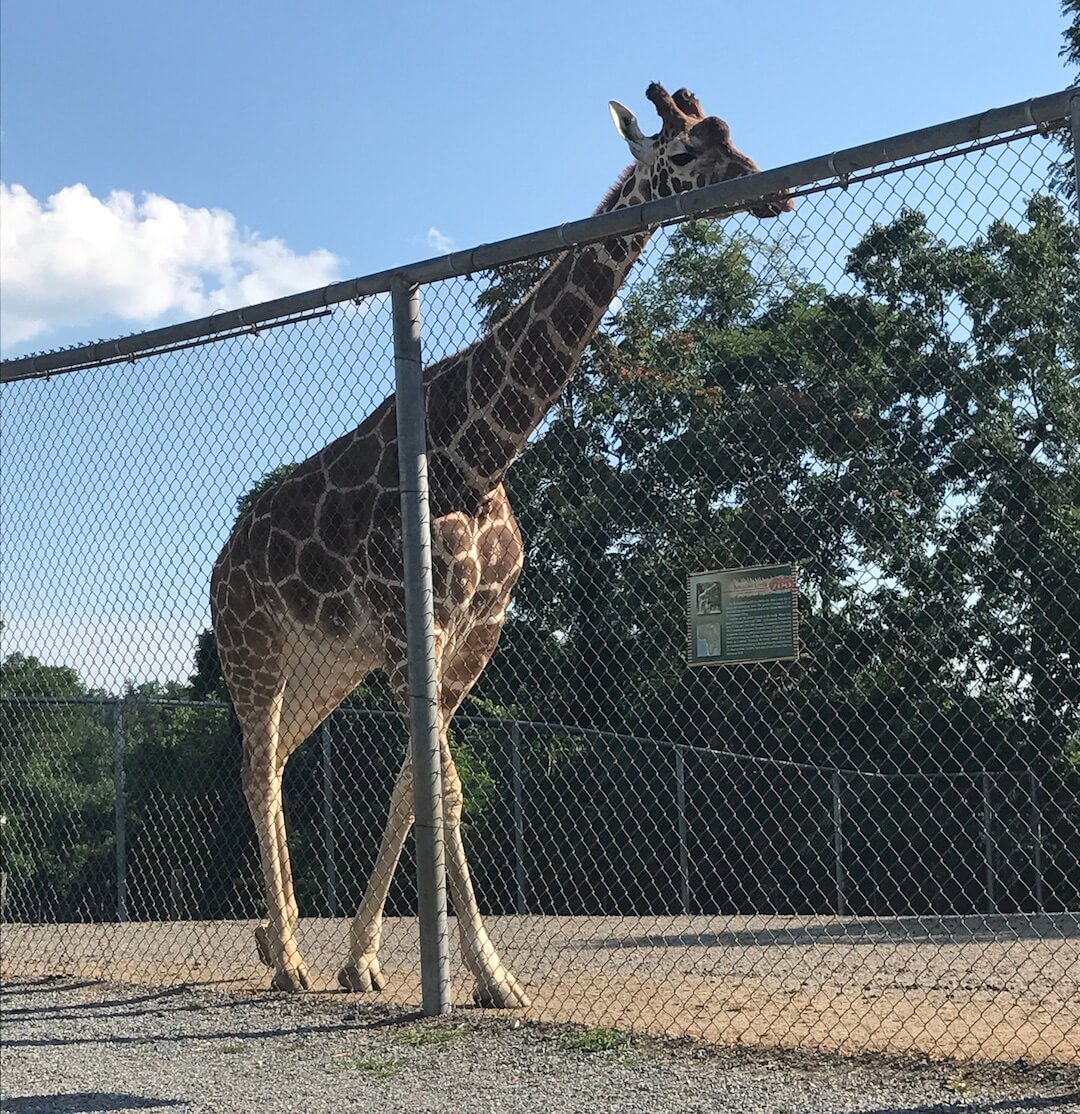 Abuse and neglect have always been standard practice at Natural Bridge Zoo. In the past, it exploited baby tigers to use them in Tiger King–style cub-petting schemes. Thankfully, with PETA's support, in April 2020, Virginia banned public contact with tigers, lions, primates, and bears—effectively ending cub-petting in the state.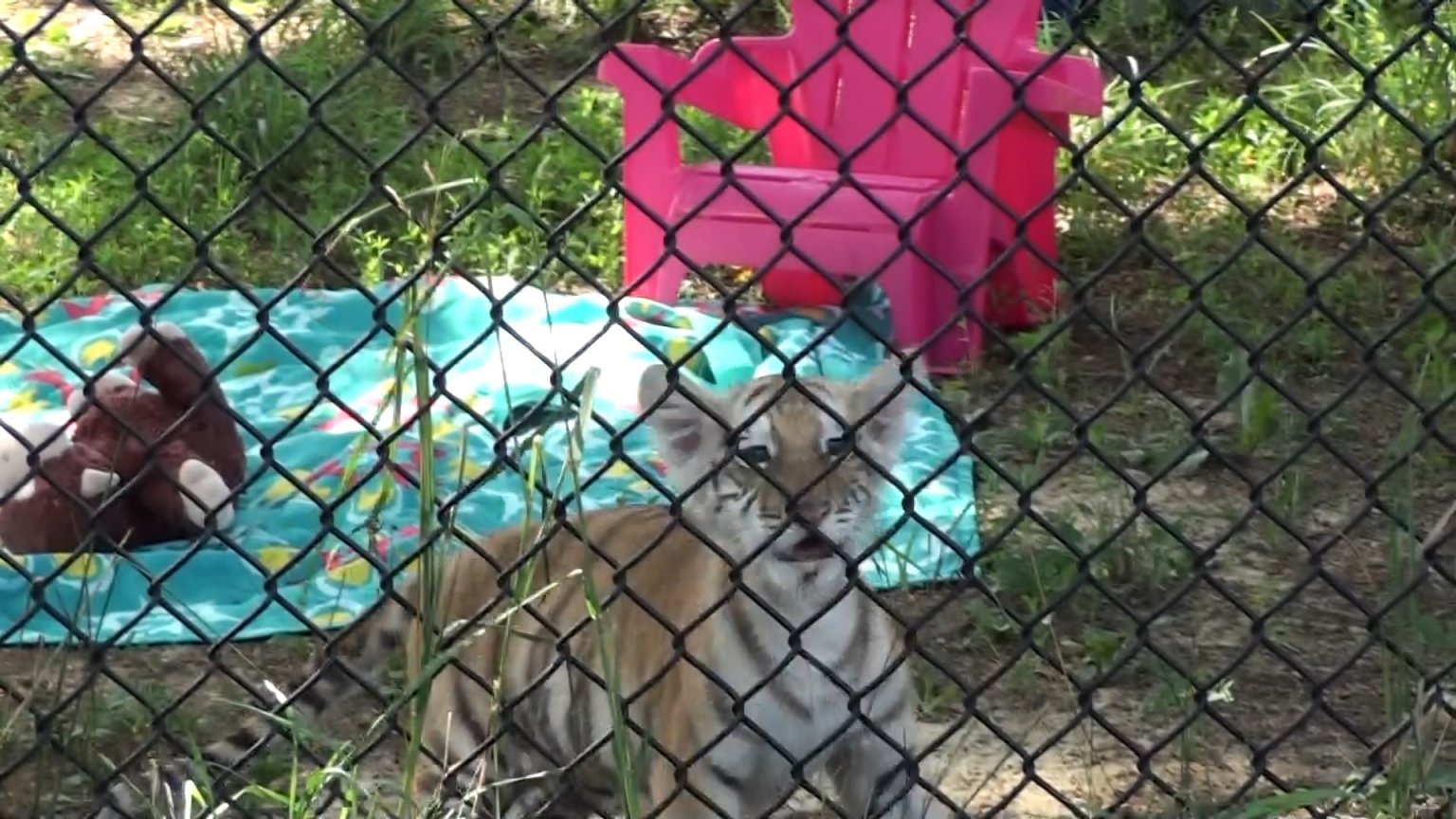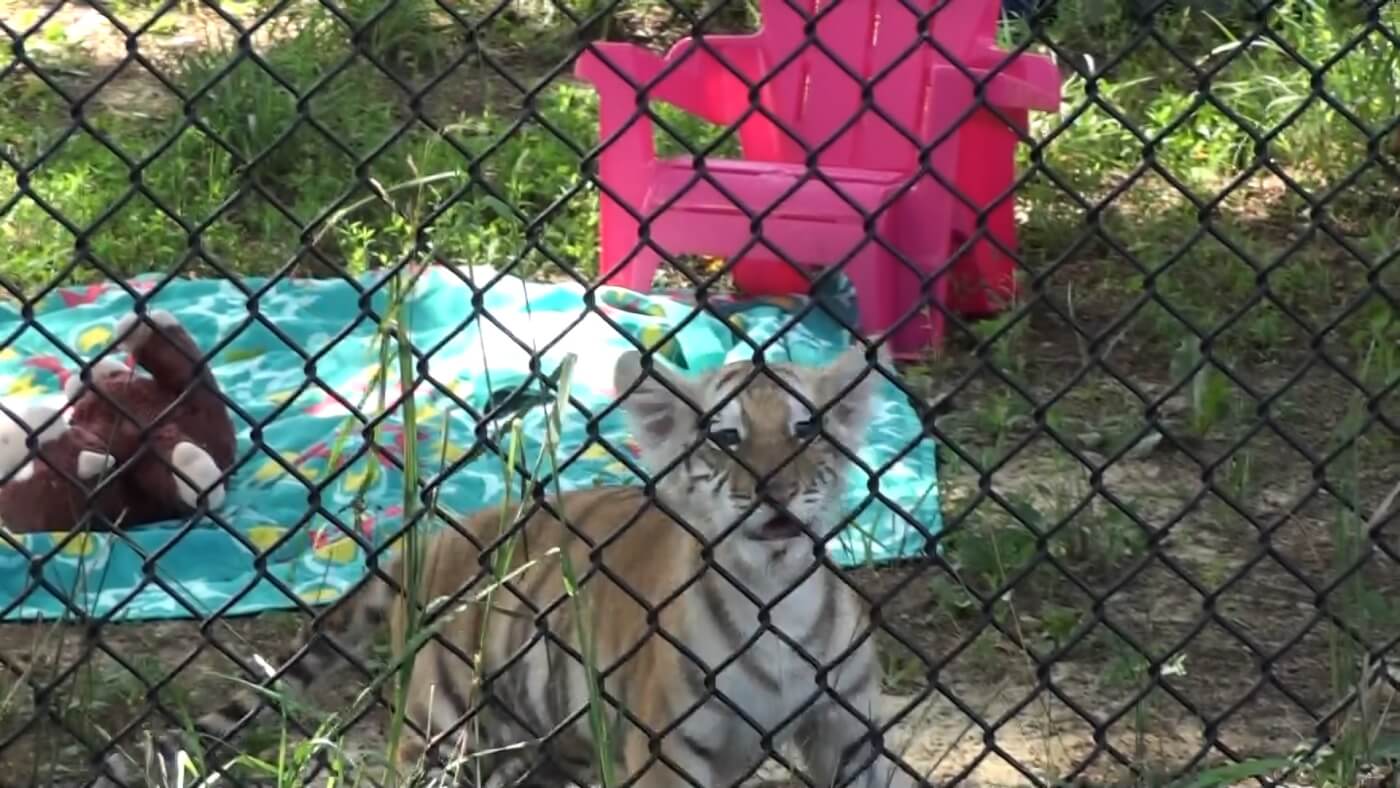 But Natural Bridge Zoo is still exploiting a suffering, lonely elephant for rides.
Elephants can communicate using infrasonic waves that can travel underground for more than a mile—but Asha, who was captured in nature as a baby and has suffered at the roadside zoo for decades, hasn't been able to communicate or socialize with other elephants in years. When she's not being forced to give rides for hours in the sweltering summer heat, she's confined to a barn that has damp concrete flooring in the frigid winters. Join PETA in urging Natural Bridge Zoo to retire her to an accredited sanctuary.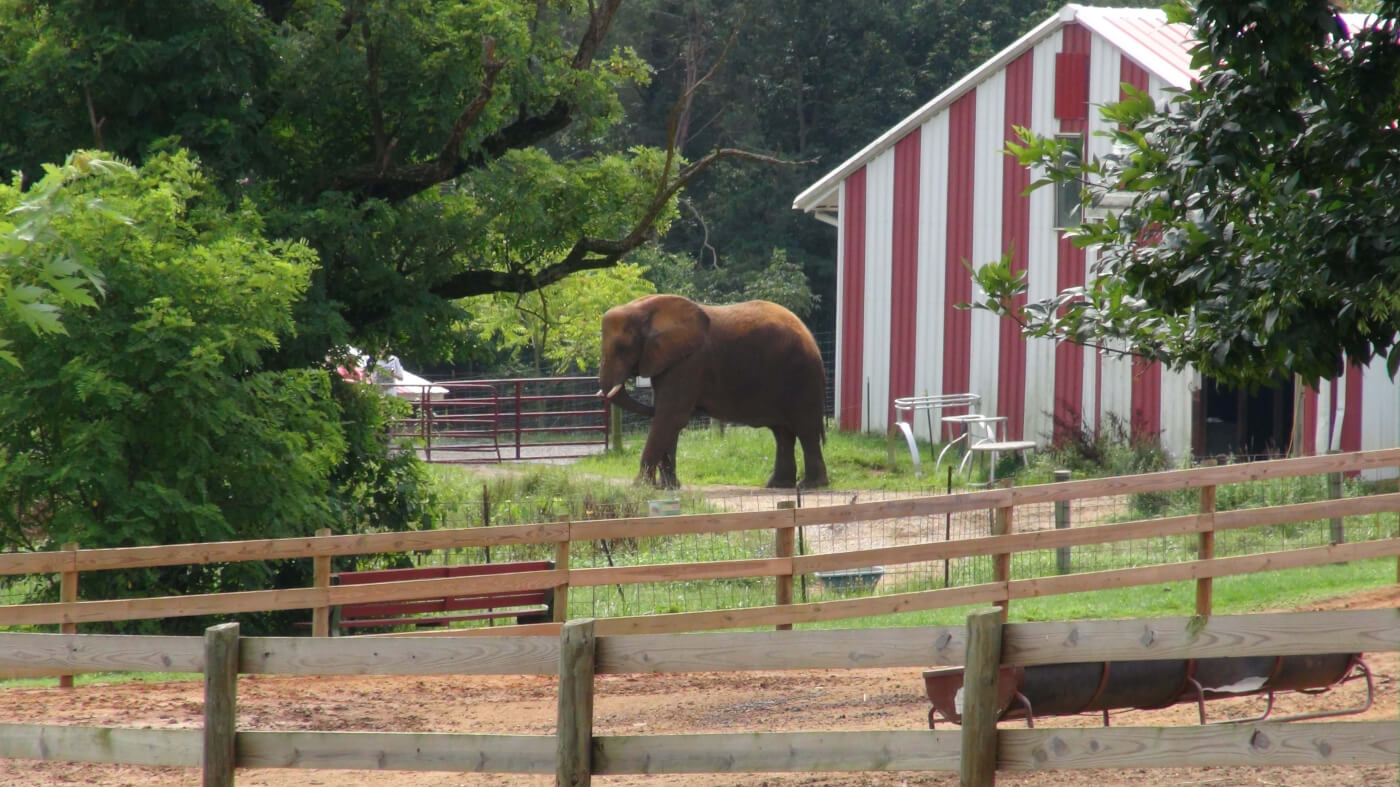 These animals have been subjected to a lifetime of confinement for the amusement of speciesist humans. Asha and all the other animals at Natural Bridge Zoo deserve better—they should be moved to reputable facilities where they'll finally have the space, companionship, and care that they need. Please speak up for them today.
Please call 540-291-2420 and urge Natural Bridge Zoo to release Asha and all the other animals there to reputable facilities. If you receive a recorded message, press "0" to speak with someone.
Please post polite comments on: