Not only does Natural Bridge Zoo in Virginia have a lengthy record of nearly 150 citations for federal animal welfare violations, it also breeds and sells baby giraffes to other shady exhibitors around the country. Since 2014, it has shipped at least 10 baby giraffes—some at only 2 weeks old—to other facilities, one of which has ties to the canned hunting industry. Giraffes are highly sensitive animals with specific temperature needs, and shipping babies exposes them to drastic temperature changes, stress, and injury risks.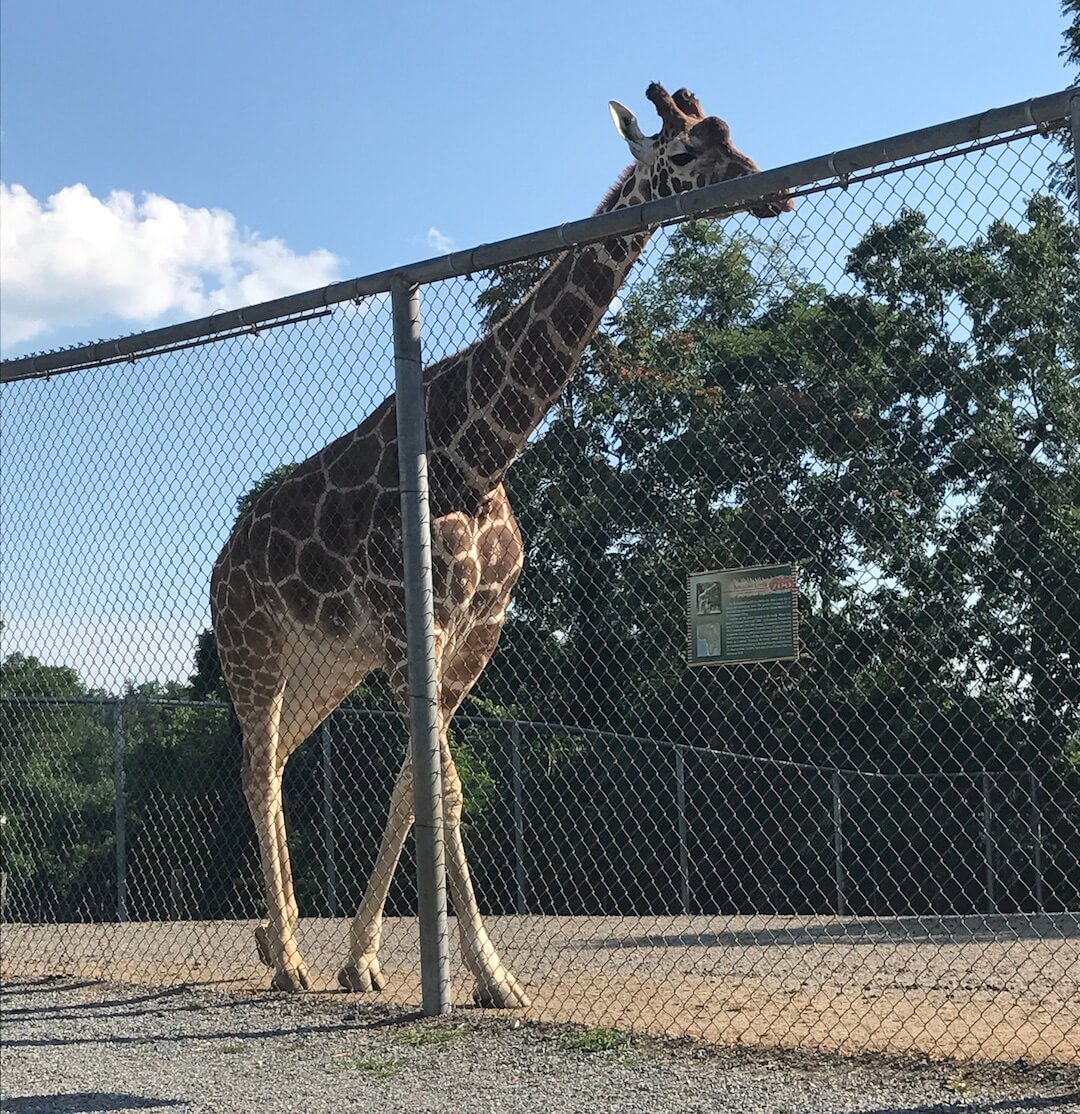 Giraffes kept at Natural Bridge Zoo fare no better—the facility previously failed even to notice that a giraffe had a 4-inch crack in his hoof. Giraffes spend most of their lives standing up, even when they're sleeping, and can experience extreme pain from cracked or overgrown hooves. Animals whose hooves and nails are not regularly trimmed can suffer from serious health and welfare conditions, including infections, arthritis, and lameness.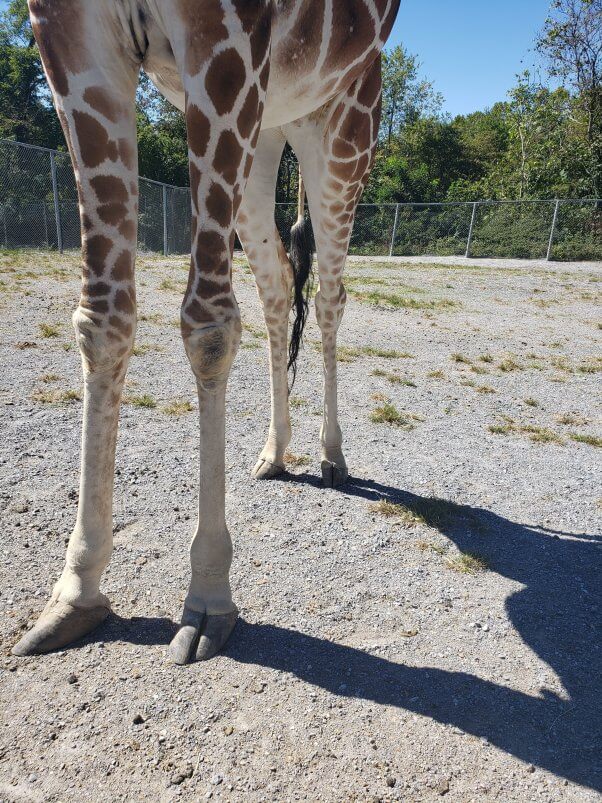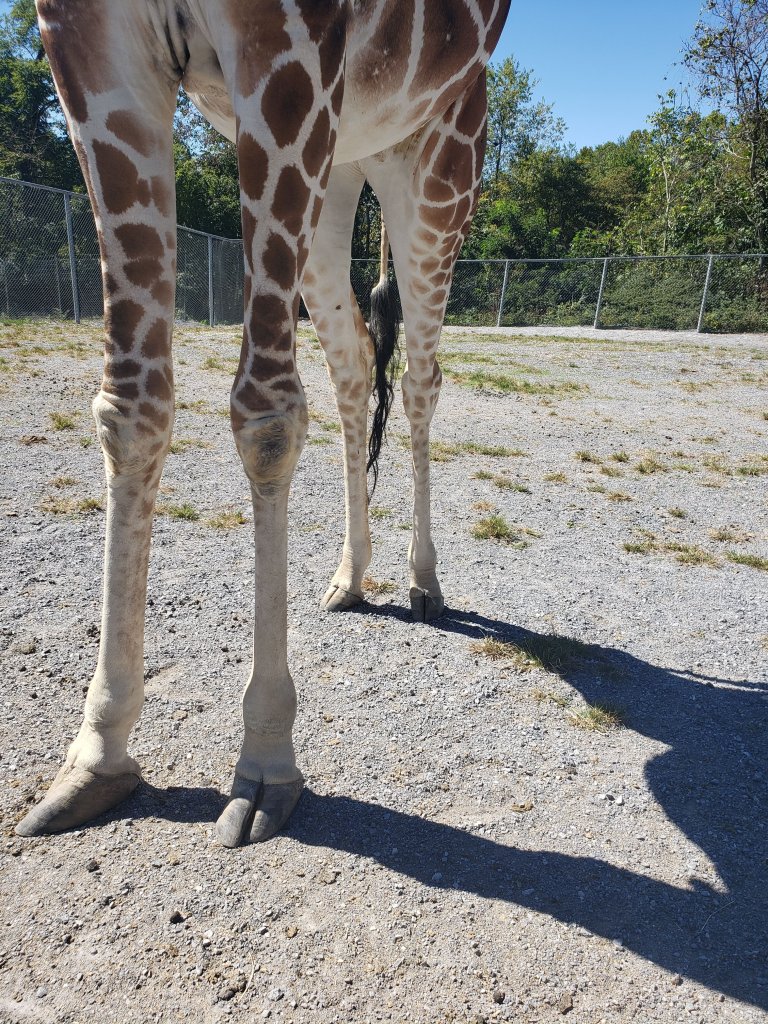 And Natural Bridge Zoo is still exploiting a suffering, lonely elephant for rides. Elephants can communicate using infrasonic waves that can travel underground for more than a mile—but Asha, who was captured in nature as a baby and has languished at the roadside zoo for decades, hasn't had the opportunity to communicate or socialize with other elephants in years. When she's not being forced to give rides for hours in the sweltering summer heat, she's confined to a barn that has damp concrete flooring in the frigid winters.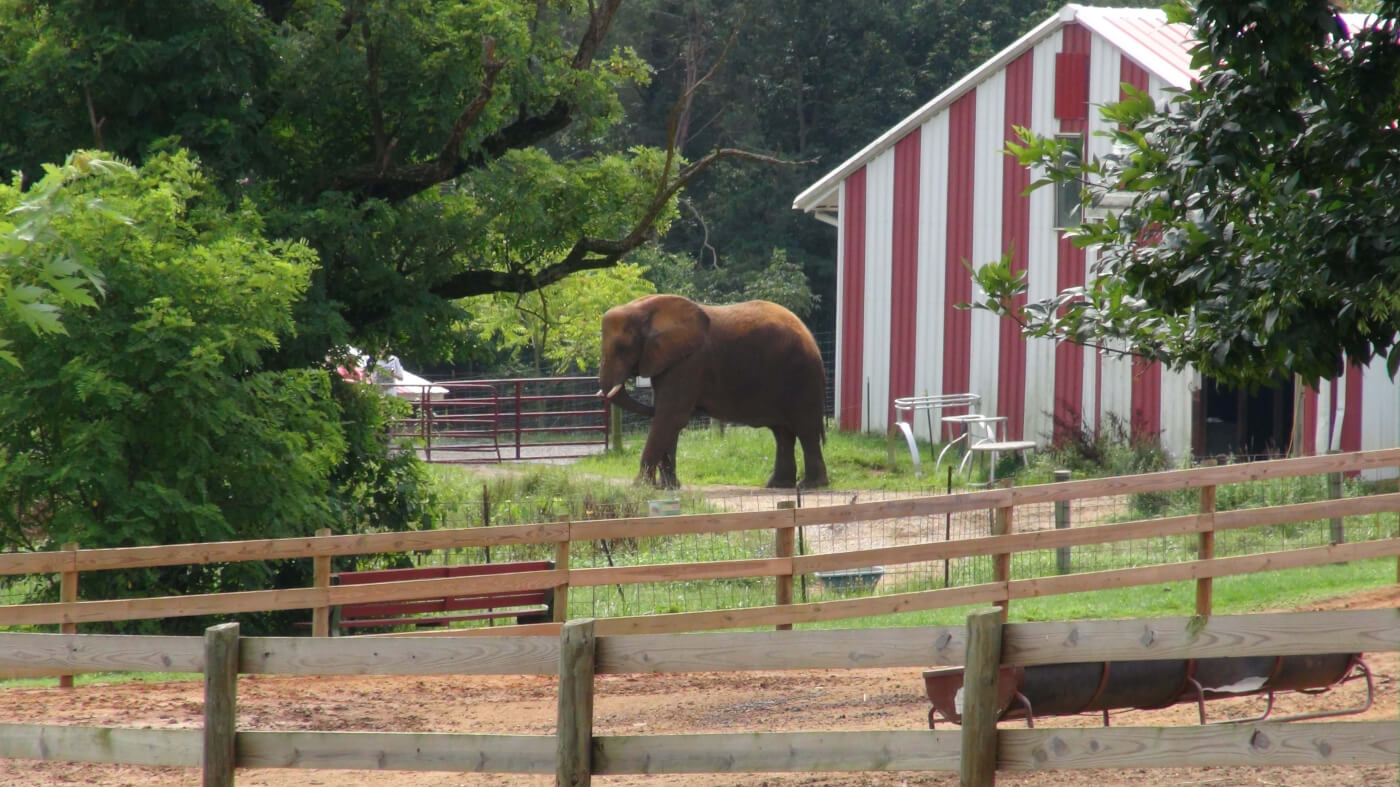 These sensitive individuals have been subjected to a lifetime of exploitation and confinement for the amusement of speciesist humans. The animals at Natural Bridge Zoo deserve better—they should be moved to reputable facilities where they would finally have the space, companionship, and care that they need.
Please e-mail the owner asking him to stop breeding giraffes and to transfer Asha to a sanctuary.
Karl Mogensen
Owner, Natural Bridge Zoo
[email protected]
Then call Natural Bridge Zoo at 540-291-2420 and urge it to stop churning out baby giraffes and selling them. If you receive a recorded message, press "0" to speak with someone. Note: The zoo is currently receiving a lot of calls from caring individuals like you. Employees are feeling frustrated, and many callers have reported that they were treated rudely or accused of harassment. Please remain calm and polite. Your calls are working!
You may also post polite comments on Facebook:
Please feel free to use our sample letter, but remember that using your own words is always more effective.