PETA India celebrated the historic inauguration of U.S. Vice President Kamala Harris by gifting vegan treats to every family in Thulasendrapuram—the small village in southern India that is the birthplace of her grandfather.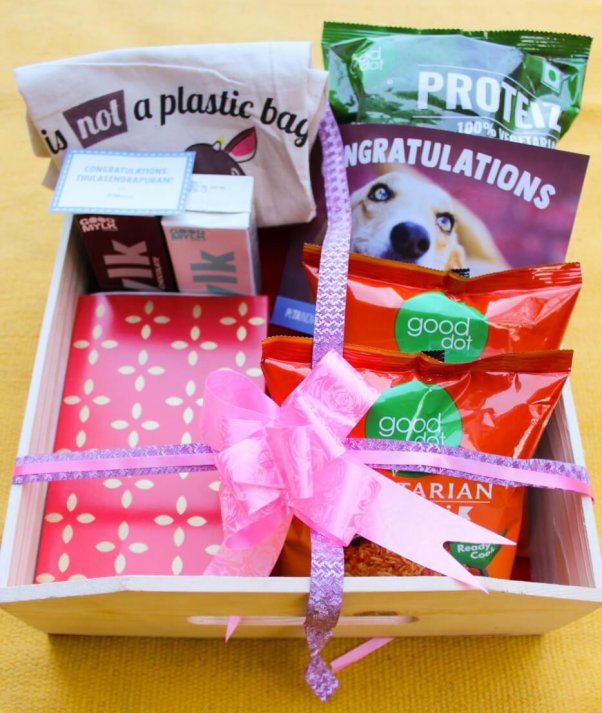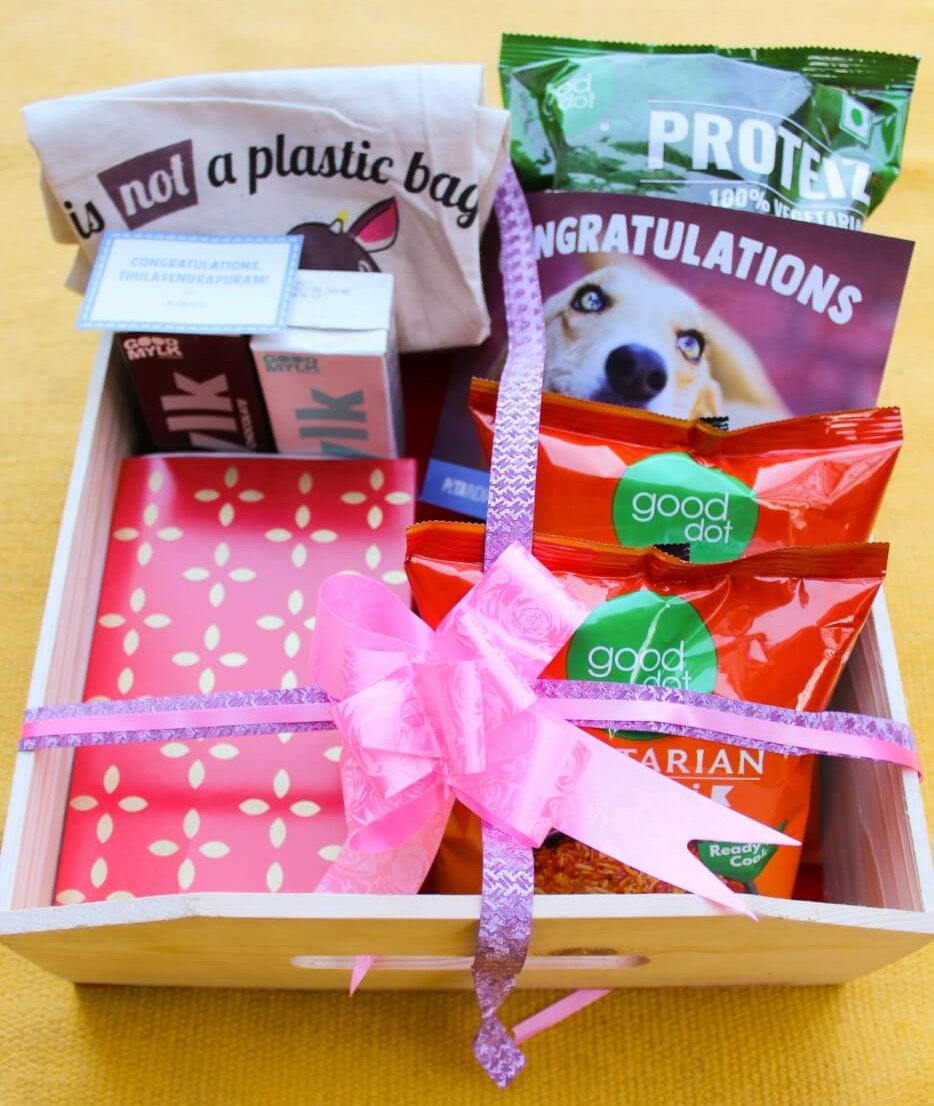 Colorful Baskets From PETA India
The colorful baskets are filled to the brim with vegan meals, snacks, and sweets from Indian companies. One of the tasty treats is biryani from GoodDot, which won a Trailblazing Business Award from PETA India in 2017 for its special technology that turns healthy grain and plant proteins into vegan versions of chicken and mutton. The company's curries, noodles, and rice dishes not only save the lives of chickens who would be destined for slaughter but also are cholesterol-free and cost about the same as meat.
The baskets from PETA India also include oat milk from Good Mylk, a business started by a 19-year-old animal rights activist. The company is helping to end speciesism in India with affordable and accessible vegan food.
Milk for cows. Mylk for humans. Why go through the middle-cow? Get your mylk directly from the plants. The chain is simpler. The cows are happier. The mylk is delicious!

Posted by Goodmylk on Tuesday, December 10, 2019
Kamala Harris has supported laws against cruelty to animals, and we're looking forward to new and stronger protections for animals around the world.
Harris is the first woman and first person of color to be elected vice president of the U.S. She is partly of Indian descent. But the milestones don't stop there—she has also supported bills in Congress that address cruelty to animals, from stopping the shark fin trade to ending illegal wildlife trafficking. What better way is there to honor her than with animal-friendly gifts?
Leave Cruelty to Animals off Your Plate
Going vegan is the number one way to help animals. Each person who goes vegan saves nearly 200 animals every year from a lifetime of misery and suffering. Plus, it's the single best thing that humans can do for their own health. Cutting out animal-derived products reduces the risk of suffering from heart disease by a whopping 32%. Plus, it can help ward off diabetes and cancer, too.
The avian flu, swine flu, SARS, Ebola, and COVID-19 are all linked to meat production or consumption. Confining and killing animals for food is a triple threat: cruel, costly, and hazardous to human health. And according to the United Nations, a global shift toward a vegan lifestyle is vital in order to save the world from hunger.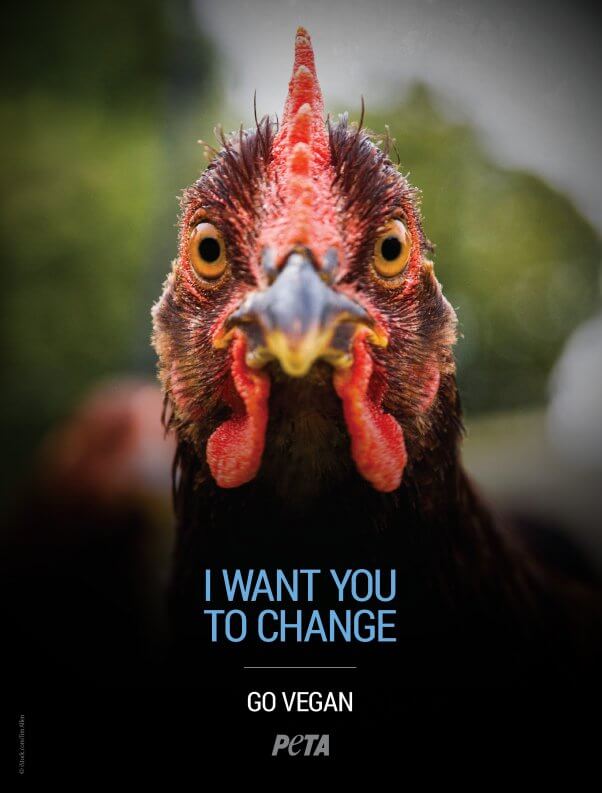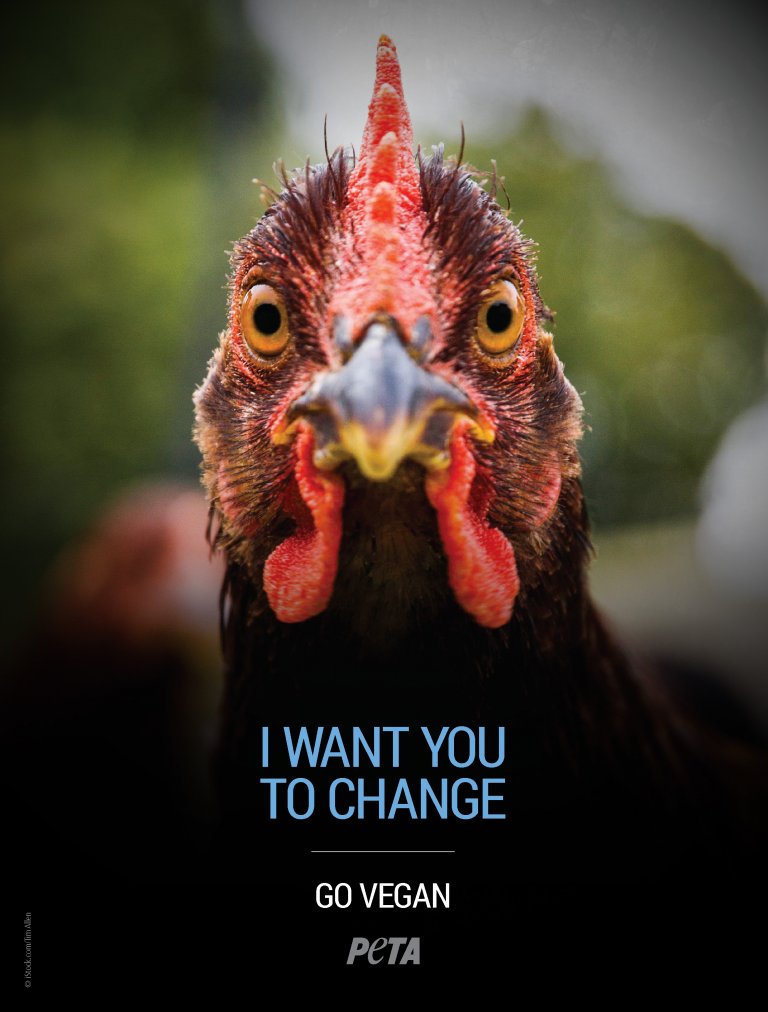 Note: PETA supports animal rights, opposes all forms of animal exploitation, and provides the public with information on those issues. PETA does not directly or indirectly participate or intervene in any political campaign on behalf of or in opposition to any candidate for public office or any political party.