A wild mountain goat who had wandered into the city of Seward, Alaska, has died after being approached and followed by a group of people trying to get close to the animal, according to reports. The goat reportedly fell off a steep, rocky incline and into the waters of Resurrection Bay, where the exhausted animal drowned after failing to return to the shore, which was lined with a crowd of onlookers. Video recorded before the drowning event shows the goat traversing the rocky terrain beside the water.
This story is merely the latest in a string of similar needless wild animal deaths at the hands of humans in 2016. International outrage was sparked earlier this year when a baby dolphin died after being pulled from the ocean in Argentina for selfies—and again more recently, when a seal pup had to be euthanized after being carried off a beach in a shopping bag by a woman in Oregon who thought the animal had been abandoned.
What You Can Do
If you spot a wild animal, the best course of action is to keep your distance. Whenever possible, aim to keep yourself about 100 yards away—the length of a football field. Don't disturb, feed, or attempt to move wild animals, because this can interfere with not only their own natural behavior but also the behavior of other animals nearby. Observing animals you encounter through binoculars or a long-range camera lens can keep you in touch with nature while keeping animals safe.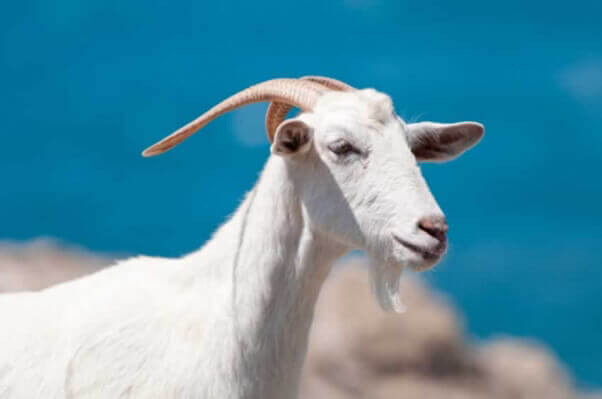 © iStock.com/janza
Help spread the word: Leave wild animals in peace!
This goat's death should send a loud and clear message: Wild animals aren't ours to torment for photographs or any other reason. Share this story with your friends, family, and social media followers to let them know that if there's any risk that a picture will endanger or harm an animal, it's not worth it.