This year, PETA is honoring the new generation of vegans by naming two remarkable trailblazers, Bella Ramsey and Halle Bailey, our Most Beautiful Vegan Celebrities of 2023.
Both Bella and Halle exemplify compassion, beauty (inside and out), and talent. Their commitment to eating vegan serves as a powerful reminder that the choices we make extend far beyond ourselves and affect the lives of animals and the health of the planet. They're heroes on screen and for animals—and give us hope for the future.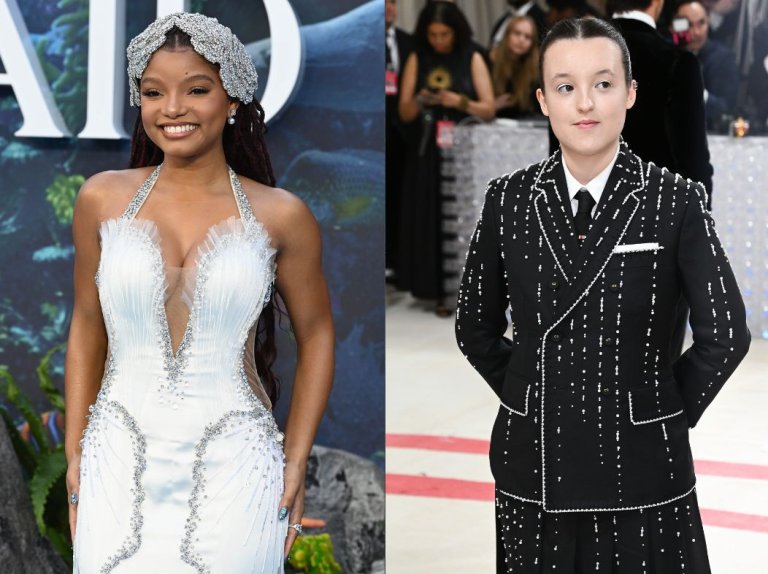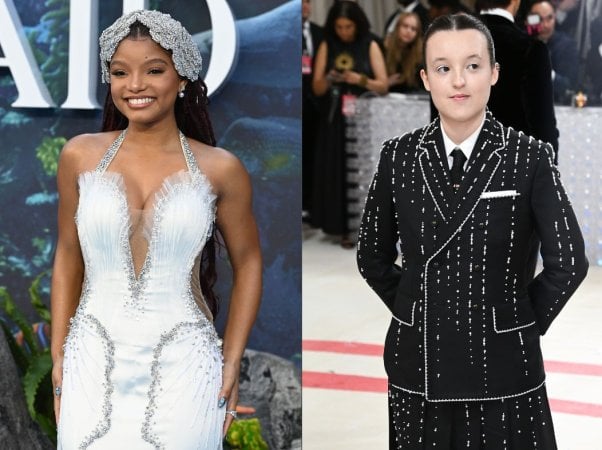 © StarMaxInc.com
Similar to their character, Ellie, on The Last of Us, Bella is out to save the world. Although they aren't battling the infected in a post-apocalyptic world like Ellie does on the show, they are making compassionate choices that fight against the illnesses brought on by the severe crowding of animals on factory farms and in live markets—and the devastating environmental impact they're having.
Bella has actively used their platform to raise awareness of animal rights and the planet, and their unwavering dedication is an outstanding example of how their generation should treat the world.
"I'm vegan primarily because I love animals," they said. "But I also, like most of us, care about the planet. The environmental benefits of going vegan are so significant."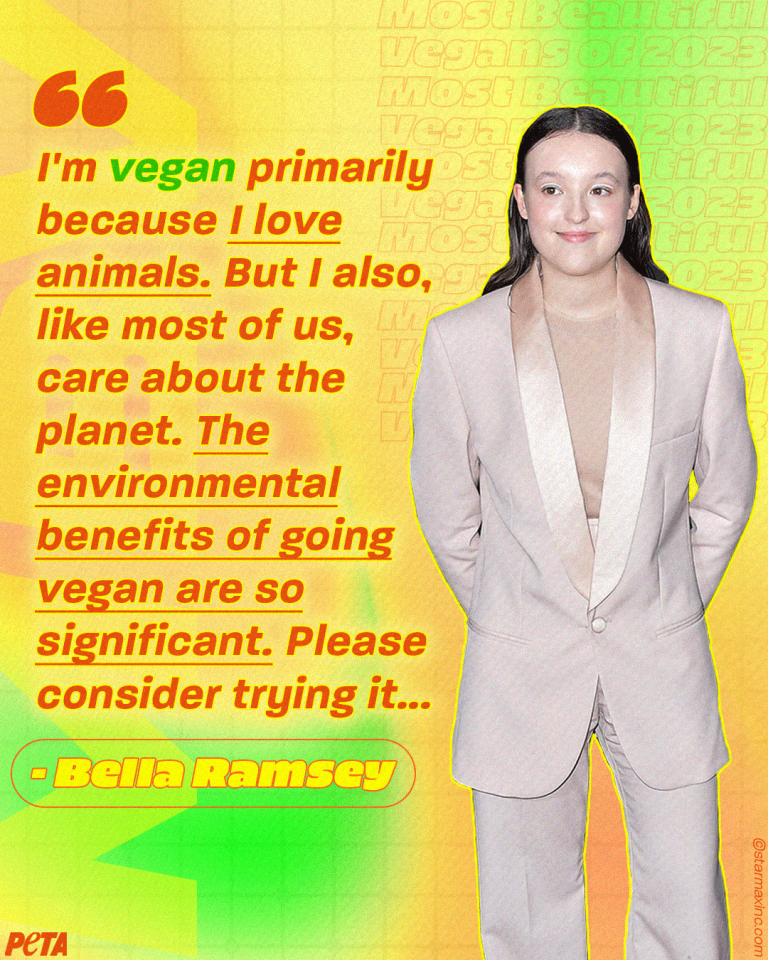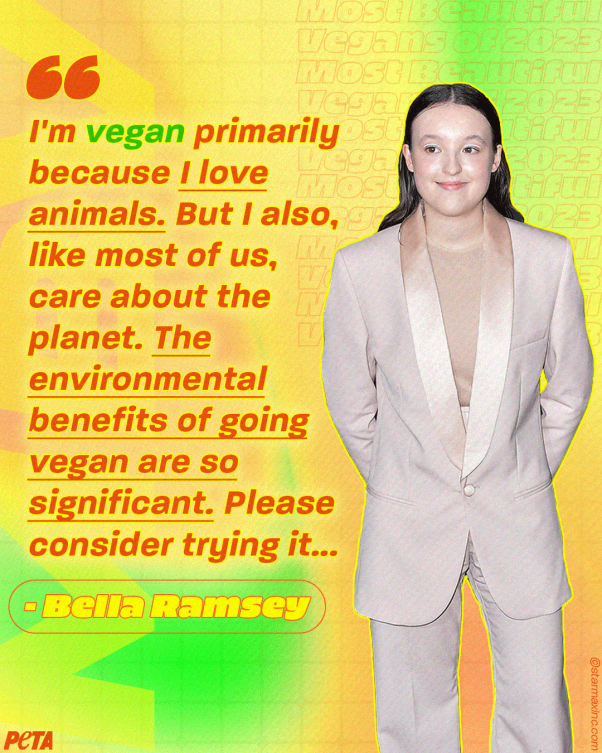 © StarMaxInc.com
Halle Bailey has captivated audiences with her beautiful voice—which she credits to not consuming dairy, as it could cause extra mucus buildup and affect her tone—by taking on the role of Ariel in the live-action version of The Little Mermaid. Just like Ariel, she believes that fish are friends, not food. Her relationships with these aquatic animals in the movie show that they have real emotions, relationships, and personalities.
At this year's Met Gala, Halle was asked to choose hypothetically between eating Flounder or Sebastian. With a shocked look on her face and a horrified tone, she replied, "I would not eat either of them! They're my friends!"
While Bella and Halle may be the torchbearers of vegan beauty, they're just two of the wonderful humans who've received that title. Past Most Beautiful Vegan Celebrities include Justin Fields, Anitta, Lenny Kravitz, Madelaine Petsch, and Billie Eilish.
This year's Most Beautiful Vegan Celebrities want you to be a part of their world and keep the planet flourishing so that their generation isn't the last of us. If you're ready to follow these heroes' examples, order your free vegan starter kit to help jump-start your journey.