For some, February 14 is a day to present loved ones with chocolates, flowers, and jewelry. But for musician Moby—dubbed "The King of Techno"—this past Valentine's Day was his opportunity to send a "love letter to animals and the people who love and rescue them." And how does a Grammy Award–nominated electronic musician send such a letter? By surprising fans with a special music video for "A Simple Love," from Moby & The Void Pacific Choir's debut album, These Systems Are Failing.
The video—which features a mashup of a performance by Moby & The Void Pacific Choir and footage from both factory farms and sanctuaries—pays homage to those who have dedicated their time to rescuing pigs, while also reminding viewers of the daily suffering that these animals still endure on factory farms and in slaughterhouses around the world. In the video, Moby asks us to show pigs kindness and give them hope, a simple love.
Moby is a longtime vegan, animal rights activist, and PETA friend, and we couldn't agree more with his Valentine's Day message. Considered by animal behaviorists to be even smarter than dogs, pigs are also friendly and loyal. On modern farms, these outgoing, sensitive animals spend their entire lives in cramped, filthy warehouses under the constant stress of intense confinement and are denied everything that's natural and important to them.
Like the people featured in Moby's video, PETA is proud of its efforts to rescue pigs from these cruel practices.
In 2016, after a PETA investigation, authorities from the Polk County, Florida, Sheriff's Office stepped in to rescue more than 100 pigs from Darlynn's Darlins Rescue Ranch, Inc., a hoarding facility that was masquerading as an animal rescue. With the assistance of the Pig Advocates League, they were transported to Rooterville, a reputable sanctuary in Melrose, Florida.
In 2015, after a husband-and-wife pair of farmers in Virginia realized that pigs were living beings, not "bacon," the two asked PETA for help with their 11 piglets. We stepped in, happy to help ensure that the animals would never wind up on anyone's dinner plate. After visiting a veterinarian—where they were all examined, microchipped, and given a clean bill of health—the piglets spent the night at PETA's Norfolk, Virginia, headquarters, the Sam Simon Center, in a room prepared especially for them, with lots of fluffy straw to root around in and fresh veggies to munch on. The following morning, they embarked on an eight-hour drive to their permanent home: the 110-acre Catskill Animal Sanctuary in upstate New York, a safe haven for hundreds of rescued pigs, cows, chickens, horses, and other farmed animals.
In 2014, two PETA fieldworkers were delivering doghouses to vulnerable dogs in rural North Carolina when they stumbled upon a group of Yorkshire pigs living in deplorable conditions. We soon discovered that their owner was a frail 85-year-old man who was simply no longer capable of caring for them. We drastically improved their living conditions by cleaning the pen and removing debris, ensuring that they had regular access to food and water, and providing them with shelter, a kiddie pool, and sunblock. But this was only a short-term solution: We persuaded the pigs' owner to surrender them, and they joined Poplar Spring Animal Sanctuary's 44 other porcine residents on 400 acres in Maryland.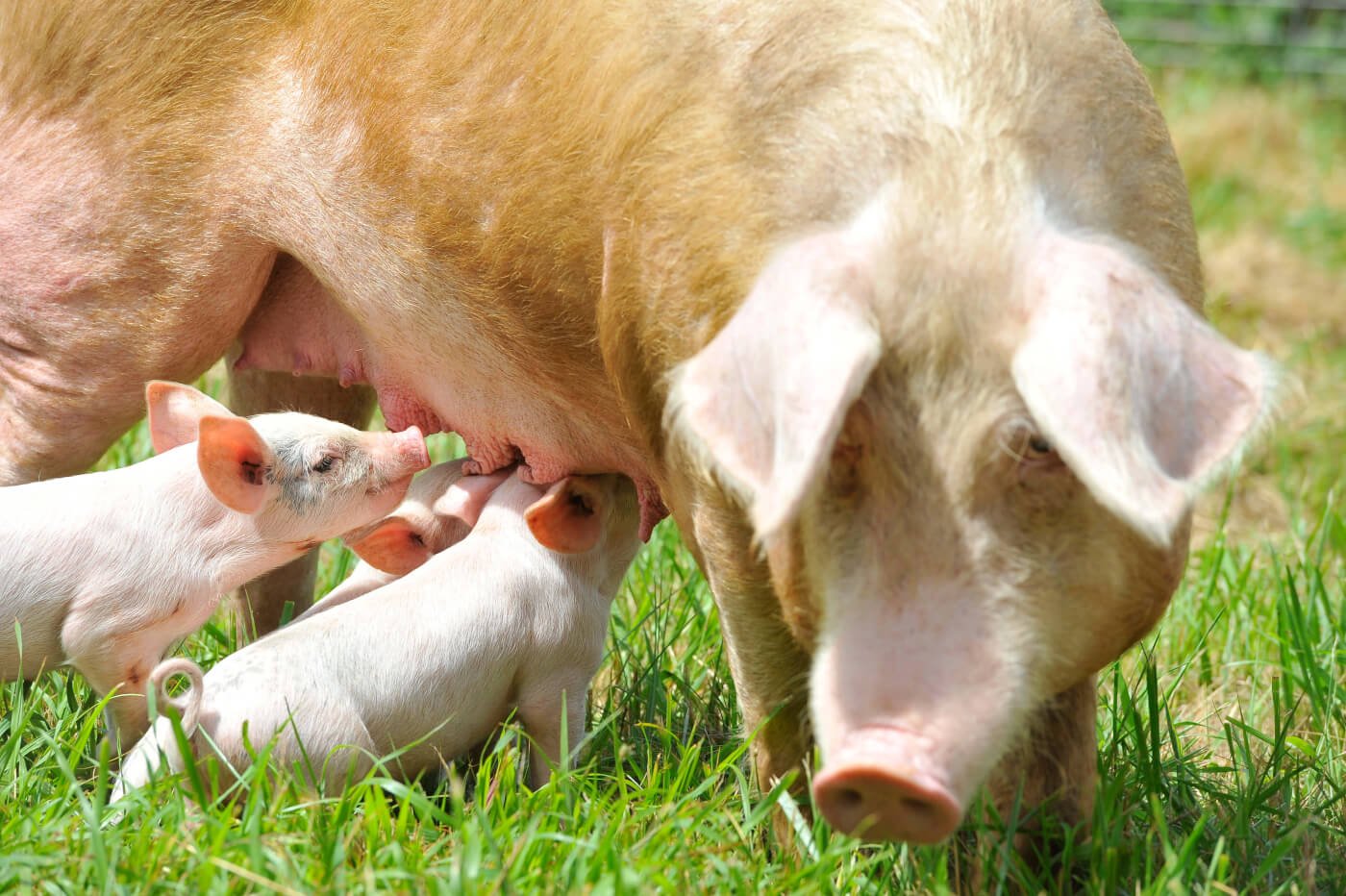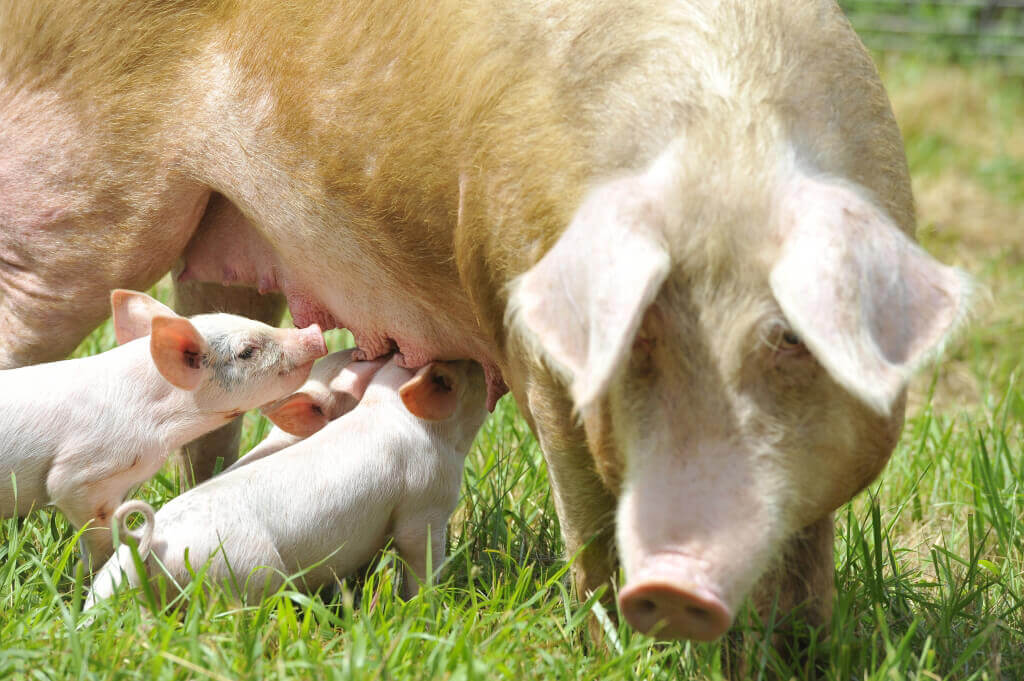 Larry French | PETA
Moby's and PETA's efforts to end cruelty to pigs—and all other animals—is far from over, but you can do your part, too. Show animals a simple love by ordering our free vegan starter kit today, and be a pal to pigs by sharing PETA's 11 reasons to say no to bacon!