Do you know anybody who would be interested in adopting a pig? We have 12 in need of rescue, so fire up your Facebook account and get the word out!
The pigs were discovered while two of our fieldworkers were delivering doghouses to vulnerable dogs in rural North Carolina. The fieldworkers stumbled upon the group of Yorkshire pigs, who were living in deplorable conditions.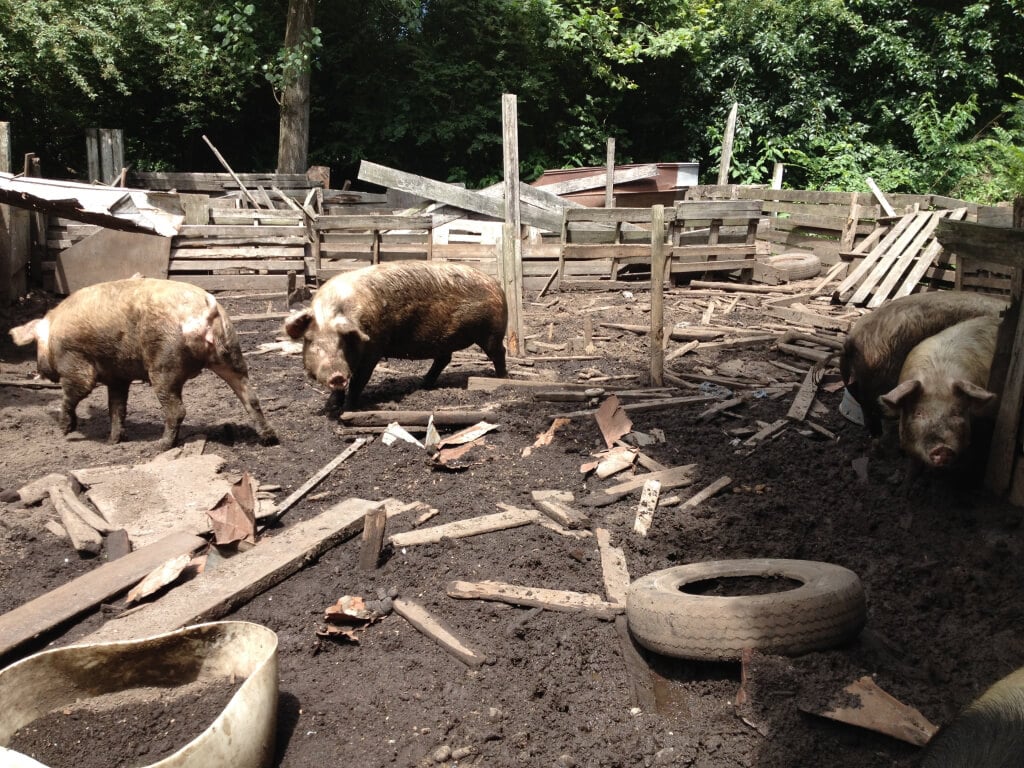 Here's how one of the fieldworkers described the pigs' plight:
We walked down a makeshift driveway and came upon a clearing that was enclosed with old wooden pallets, rusty tin roofing, and pieces of scrap wood. When we got up close, we realized that the pen housed 12 pigs. The pen was littered with discarded wood, tin roofing, and other trash, which covered 90 percent of the ground, leaving the pigs with nowhere to stand comfortably, much less lie down.

Large, rusty nails protruded from the pieces of wood, which the pigs were forced to walk on. They were also having a difficult time walking because they would stumble after slipping or tripping on pieces of wood. A small portion of the pen was in shade—it was also the only area with mud where the pigs could cool off. The pigs had absolutely no water or food. The air was so thick with flies that it looked hazy.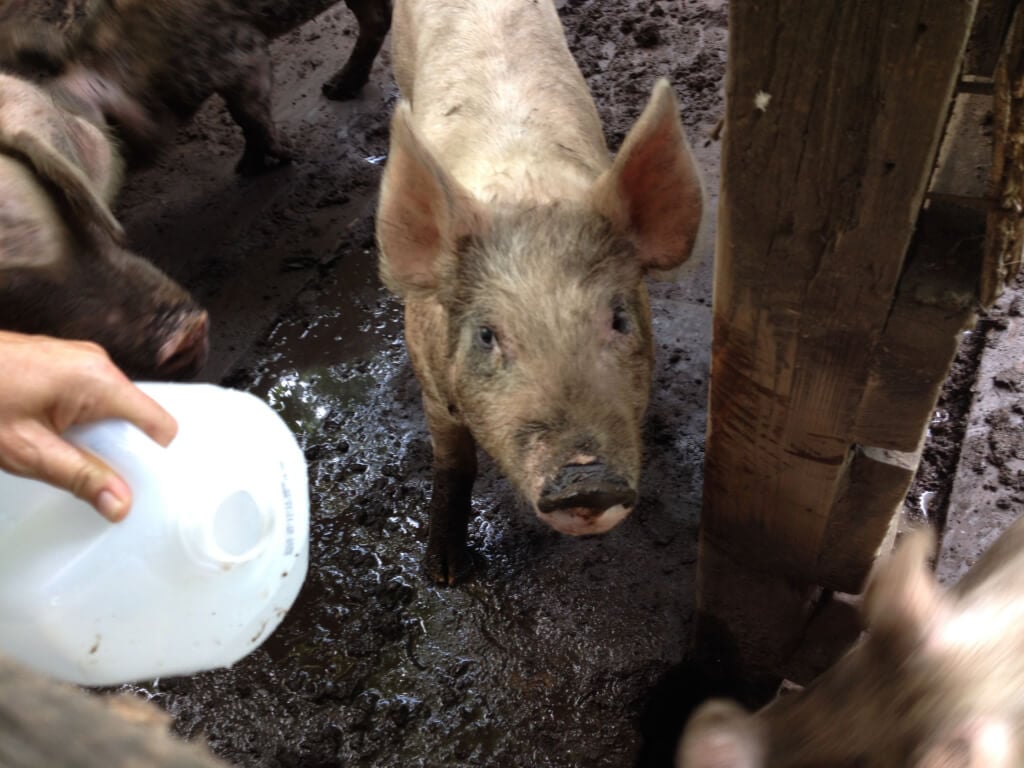 We soon discovered that the owner of these pigs is a frail 85-year-old man who is simply no longer capable of caring for them. We have drastically improved the pigs' living conditions by cleaning the pen and removing the debris, ensuring that they have regular access to food and water, and providing them with shelter, a kiddie pool, and sunblock. But this is a stopgap measure until a long-term solution can be found. The pigs' living quarters are still very cramped and far from ideal.

The animals' owner will readily surrender the pigs to PETA if we can find them new homes. Can you help? If you or anyone you know has a farm and may be able to provide a pig with a lifelong home, please e-mail [email protected].