"[Animals] come to me. Birds land on my shoulders. Rats come to me, cats come to me."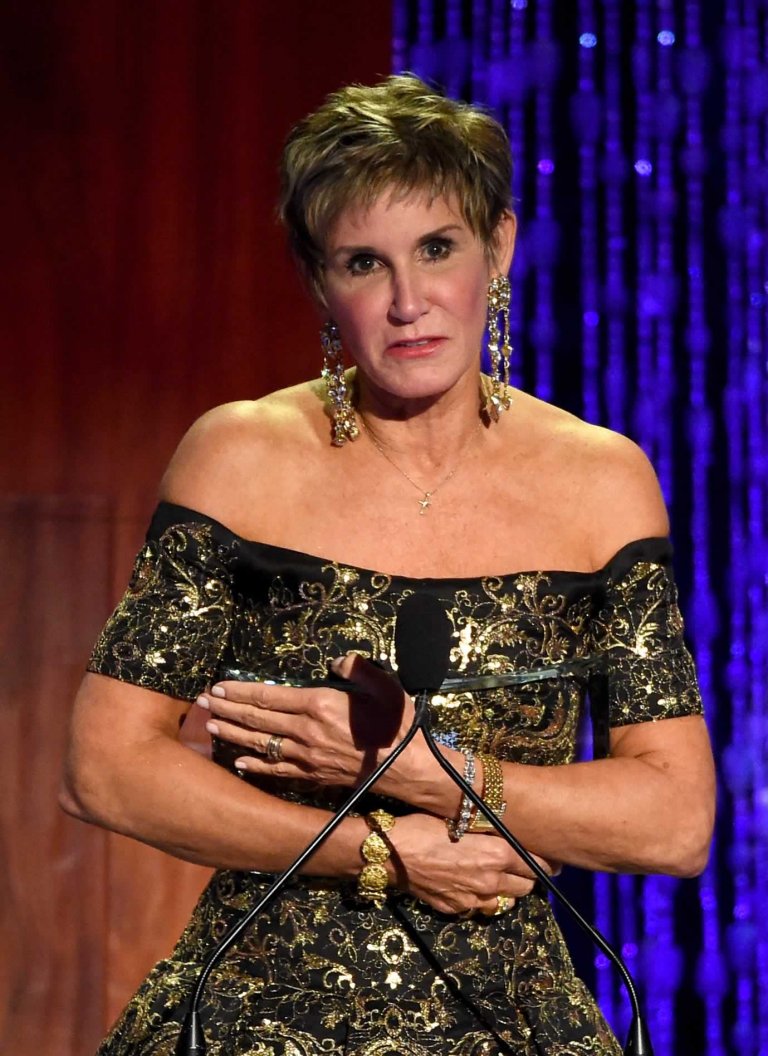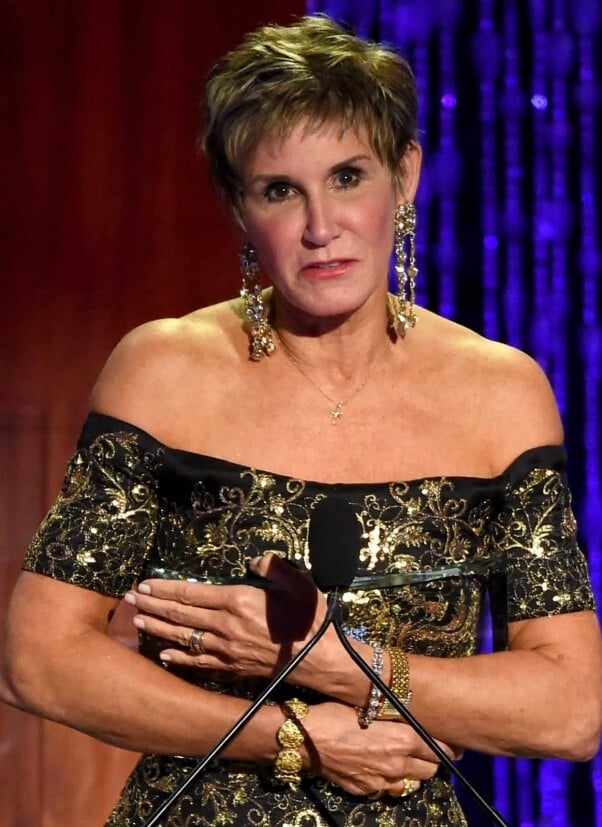 © Getty Images for PETA
For promoting the elimination of archaic live-animal tissue training from U.S. military exercises; helping to persuade the National Institutes of Health to end experiments on baby monkeys; supporting the adoption of homeless animals; and tirelessly encouraging lawmakers to vote against "ag-gag" bills, which have so far been defeated in 11 states, political consultant Mary Matalin is PETA's 2016 pick for Person of the Year.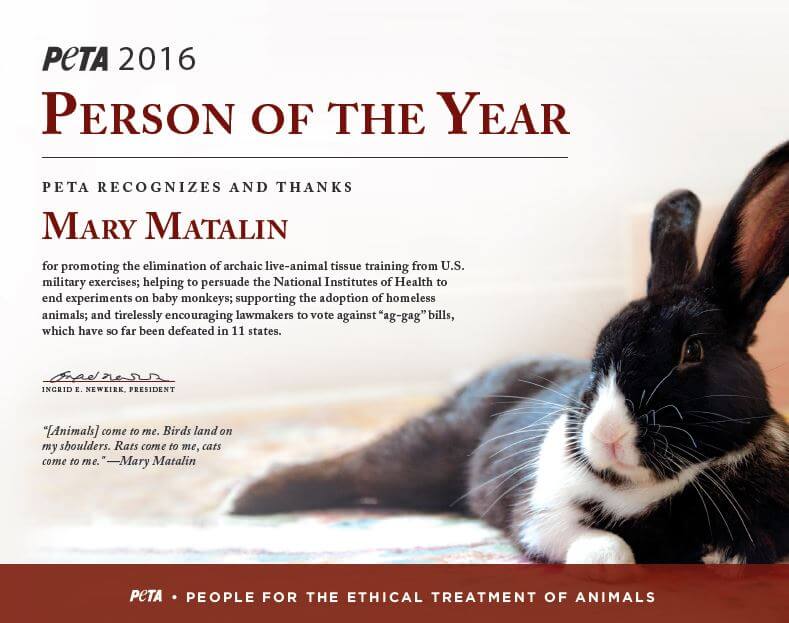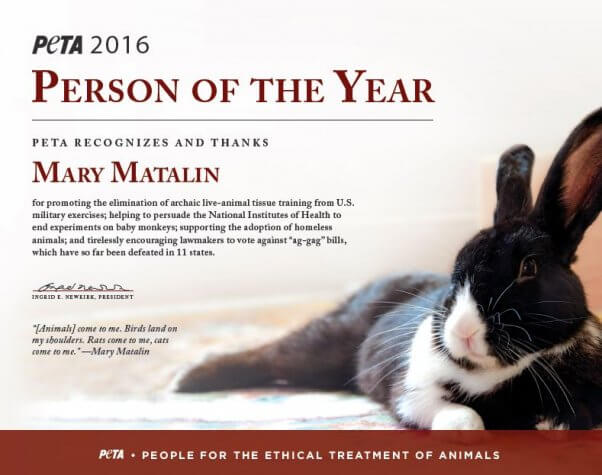 Matalin is in good company. She joins previous PETA Person of the Year winners Pope Francis, Bill Clinton, Oprah Winfrey, Russell Simmons, and Anjelica Huston, all of whom used their platforms and influence to drive positive change for animals who need human protection and respect.
---
"We have long counted on Mary Matalin to speak out against cruel policies that waste taxpayer dollars, harm animals, and cost them their lives. PETA is recognizing Mary Matalin for setting a tremendous example of compassion for all Americans to follow.
—PETA President Ingrid E. Newkirk
---
Why is the military shooting pigs in the face? Here's what Republican strategist Mary Matalin has to say: https://t.co/ez6Tsu09iR

— PETA (@peta) February 28, 2016
Matalin was one of the most scathing critics of the National Institutes of Health's decades-long maternal-deprivation experiments on baby monkeys, which finally ended after an aggressive PETA campaign. She continues to be instrumental in opposing state "ag-gag" bills, which seek to criminalize eyewitness exposés of cruelty in the food industry, 11 of which have now been defeated. She also continues to advocate that the military end live-tissue trauma training, in which animals are shot, cut open, or even mutilated with tree trimmers, as well as promoting the adoption of homeless dogs and cats.
We can't wait to see what she does to help animals in 2017!