In an industry racked with drug abuse, injuries, and fatal breakdowns, it's hardly surprising that dubious business practices run deep in horse racing. The Times Union has published several investigative pieces focused on New York racing, revealing what PETA has been saying all along: When it comes to the New York horse racing industry, corruption and cruelty go hand in hand.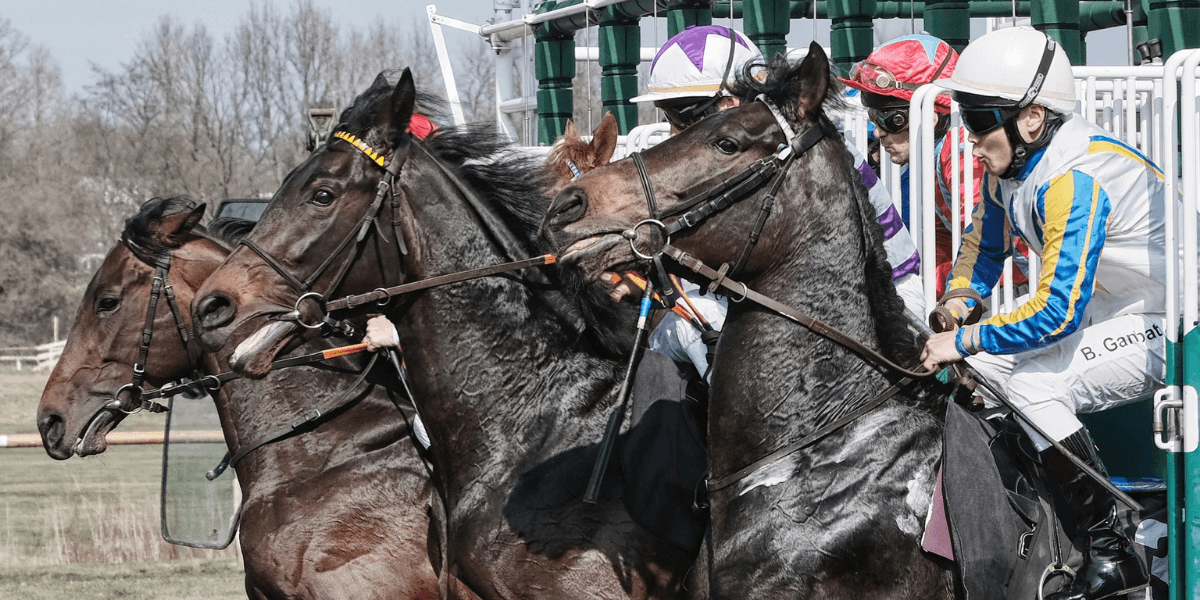 Here are some shocking investigations that reveal the corruption behind New York's horse racing industry:
Lack of Funding for Racetrack Investigations Enables Illegal Doping of Horses
Even while New York's horse racing industry rakes in money from casino profits that should be going to New York residents, the state's racetrack investigations are apparently grossly underfunded. A Times Union investigation found that for decades, this has allowed widespread illegal doping of horses in Standardbred and Thoroughbred racing.
"You have cops at malls. Here you have betting, and you have no police here. You have nobody investigating a $2 billion industry," one racetrack investigator reportedly said.
Apparently, the industry is more invested in building bigger clubhouses than implementing more protections for horses.
The director of New York's Equine Drug Testing and Research Laboratory even acknowledged that the laboratory can test for and identify only a fraction of the substances found in the thousands of samples taken from New York racehorses every year. With a lack of funding and resources, the drug testing laboratories simply can't keep up.
Illegal doping and dead horses in #NewYork, yet the state funnels $230 million annually in corporate welfare to the private racing industry, ensuring the cruelty will continue. New York's horse racing subsides must end! New Yorkers, take action: https://t.co/60HwvUPdja https://t.co/AmxRVrJtCO

— PETA (@peta) February 6, 2022
PETA Reveals Horses Drugged and Workers Exploited at Trainer's New York Stable
A PETA investigation found that at trainer Steve Asmussen's New York stable, horses endured an aggressive daily regimen of performance-enhancing and pain-masking drugs and treatments to make them run faster. Among other things, the undercover investigator found that Lasix—a diuretic that can serve as a masking agent for other drugs and also dehydrates horses to make them lose weight and run faster—was injected into "basically all" of Asmussen's horses who were being raced or timed in New York.
This same investigation revealed that Asmussen subjected employees to callous working conditions, including having to work long hours for little pay and often having to sleep in barns and tack rooms. In 2021, he settled a lawsuit with the U.S. Department of Labor, which alleged that he had failed to pay overtime to 170 employees, including grooms and hot walkers, at New York tracks.
New York Bankrolls Its Horse Racing Industry With Billions
Although horse racing across the country has seen financial decline over the years, in New York, the industry has been propped up by more than $2.9 billion in state taxpayer funds and government benefits since 2008. (That's more than twice the money the state budgeted for its Department of Agriculture in the same time period and 13 times what it spent on veterans' services.)
Racing was allowed to set up shop in New York in order to provide funds to the state, but it's really the other way around: In 2008, the state gave $159 million to NYRA to clear its debts, bailing it out of bankruptcy.
Residents of New York state, not the 11 privately owned Thoroughbred and harness tracks, should be the recipients of subsidies.
BREAKING: 105 horses DIED at New York State racetracks in 2021, according to a new report.

PETA & a coalition of human & animal service organizations are calling on NY legislators to redirect more than $230 MILLION in annual subsidies from this cruel industry to human programs.

— PETA (@peta) January 20, 2022
Investigations Find Widespread Workplace Misconduct
The Times Union revealed that former New York State Gaming Commission employees who regulated horse racing reportedly gambled on the job, engaged in sexual harassment in the workplace, and withheld money from racing participants.
One report found that a Gaming Commission employee took apparent "retaliatory" steps against a woman staffer who came forward about inappropriate behavior from a former presiding judge at Vernon Downs.
On multiple occasions, a top Gaming Commission official reportedly made improper decisions beyond the scope of his job, including intervening in financial disputes by withholding race winnings. After the investigation concluded that the Gaming Commission should "reconsider" keeping the employee, he apparently kept his job for seven more months before leaving voluntarily.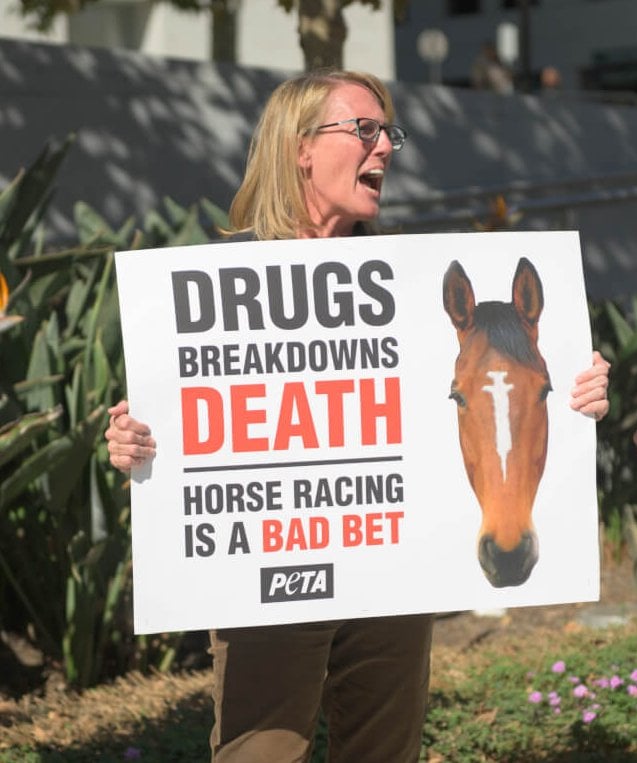 Tioga Downs Exposed for Reportedly Dodging State Diversity Requirements
New York state law requires that state licensees like Tioga Downs must give at least 30% of contracted construction project work to minority- or women-owned businesses that are certified by the Empire State Development Corporation—but an investigation revealed that in two cases, Tioga Downs participated in fraudulent arrangements to use minority- or women-owned businesses as a front for other companies.
One of these companies—a minority-and-woman-owned business called Mil-Ray Food Co.—was reportedly being used as a pass-through entity to sell food from Sysco Corp. and Maines Paper and Food Service Inc. E-mails showed that Tioga Downs' then–president and general manager Scott Freeman was reportedly aware of and encouraged the scheme, in which the racetrack improperly claimed $3 million in credits from the state.
Another minority-owned business, BSV Metal Finishers Inc., was allegedly being used as a broker for electrical goods from businesses owned by white men. These goods were purchased by the company that was overseeing electrical work at Tioga Downs' new casino.
The New York Gaming Commission—which oversees gambling and horse racing licenses—did not conduct basic oversight of contracting at Tioga Downs to uncover these sketchy arrangements.
Tioga Downs vendors participated in two schemes to dodge state contracting rules on minority and women owned businesses, the inspector general found. The Gaming Commission failed to detect them in their oversight https://t.co/5EzImZwI2q

— Emilie Munson (@emiliemunson) February 21, 2022
It's Time to Stop Bailing Out the Horse Racing Industry—Take Action Now!
Public interest in horse racing is practically nil. A 2021 Marist Poll survey revealed that 91% of New Yorkers have no plans to visit a New York state racetrack and bet on horse racing, 5% plan to go once, and 1% plan to go twice.
The death toll at New York racetracks continues to climb (105 horses died in 2021 alone)—while privately-owned racetracks in the state collect $230 million in casino revenue each year. Take action to help end New York's horse racing bailouts: