Have you noticed that some dogs are hopping like kangaroos lately? That could be because the sidewalk pavement on a hot day can heat up to between 130 and 180 degrees—hot enough to seriously burn bare feet. Stories of heat-related injuries like a toddler requiring surgery after burning her feet on a hot deck, or a man sustaining second-degree burns after walking barefoot across the street on a hot day, are not uncommon.
Remember that warning about testing for flames during a fire by putting your palm on a door before opening it? Well, here's a new test for anyone with a dog who is living somewhere that's experiencing a heat wave: Put your palm on the floor before deciding to walk your dog. If the pavement is too hot for your hand, it's too hot for Fido's feet, unless he's kitted out with protective footwear.

Mulder and Dana are all smiles walking in their protective "paw-wear."  
You can protect your dog from burns by walking in the early morning or late evening on hot days and choosing shady, grassy routes. And, please, join me in trying to protect other dogs by warning people you see out walking with their dogs during the hottest part of the day about this danger.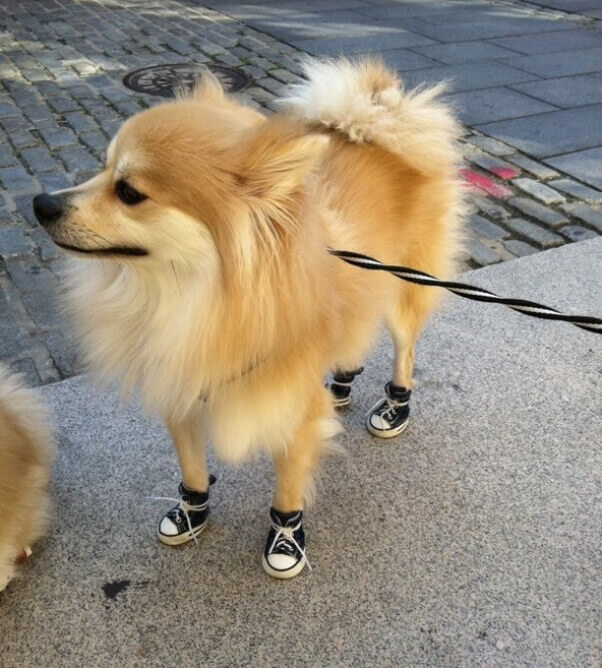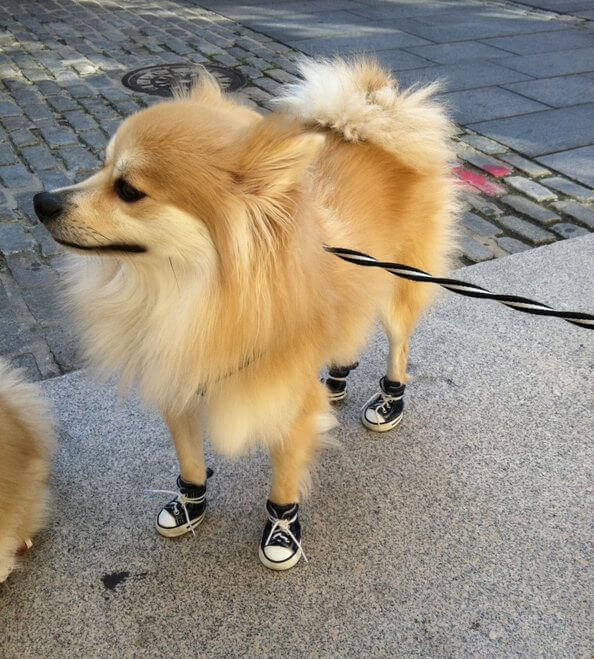 Shoes tied, ready to go!
For more ways to be kind to your canine companion, check out my book Let's Have a Dog Party!