As wildfires tear through Southern California, homeowners are scrambling to gather animals, basic necessities, and prized possessions as they evacuate. And animal advocates have been busy helping to ensure that the families' companion animals are safe.
Groups, including San Jacinto Valley Animal Services, are opening evacuation centers for small animals, and many fairgrounds in the state have converted their facilities into temporary shelters for horses and other large animals. Microchip companies, such as Home Again, are offering mobile apps that allow people to report lost or found animals instantly from their phones.
Just as we and other PETA entities were during Superstorm Sandy, Hurricane Irene, Japan's earthquake and tsunami, Pakistan's monsoons, the earthquake in Haiti, Hurricane Katrina, and other natural disasters, we are involved in helping animals during the wildfires. This time, we are sending lifesaving information to all relevant media outlets, urging them to inform their audiences about how to protect animals during an emergency.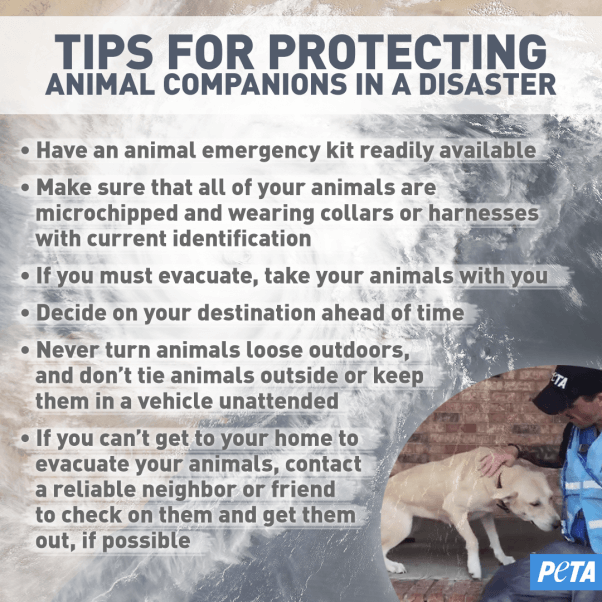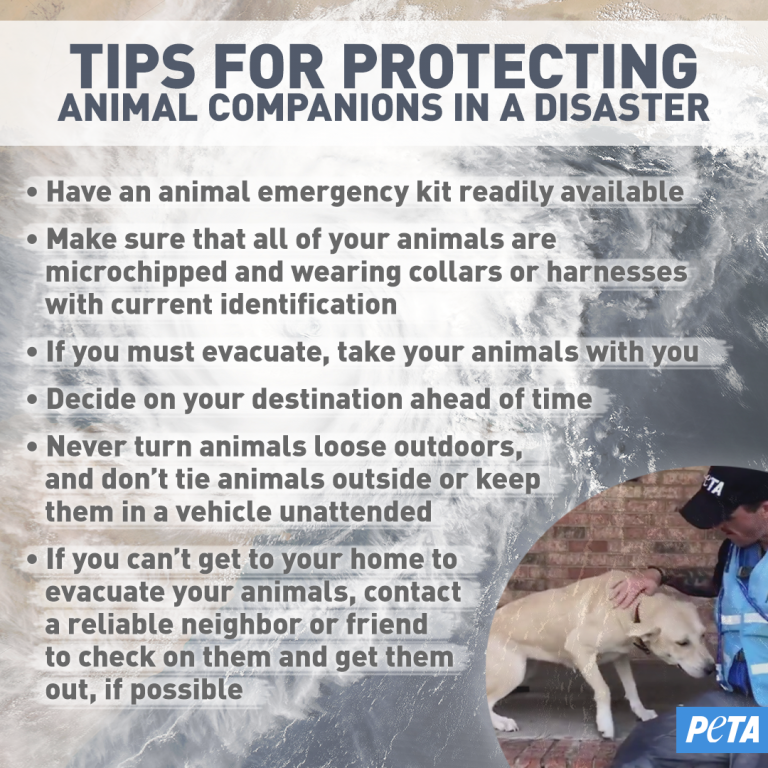 Appropriately, today is National Animal Disaster Preparedness Day. If you live in Southern California, please contact your local animal advocacy groups to learn how you can volunteer to help animals who have been affected by the wildfires. No matter where you live, PETA's tips and "Please Save Our Animals" window cling can help you keep your animal family members safe.