When Hurricane Katrina slammed into the Gulf Coast three years ago, thousands of animals were left in death traps from which they couldn't escape. PETA's rescue teams saw them clinging to trees surrounded by toxic floodwaters, swimming madly toward rescuers who were not allowed to save them, and pacing, stranded, and left to die on rooftops and balconies. Some of the luckier animals were rescued by PETA and eventually reunited with their guardians. With Hurricane Gustav having made landfall (the extent of the flooding is not yet certain) near New Orleans, many area residents have vowed not to make the same mistake again and have learned that the only way to protect the entire family during a disaster is to evacuate with their animal companions.
Read the stories below of several families whose animals were rescued by and delivered back to New Orleans by PETA after Hurricane Katrina; these lucky ones have already evacuated to safety with their human families.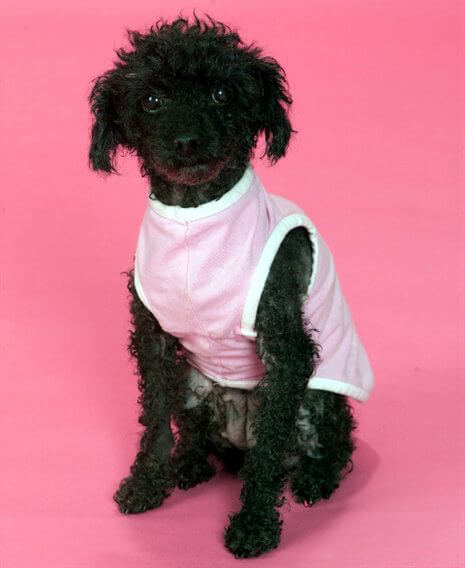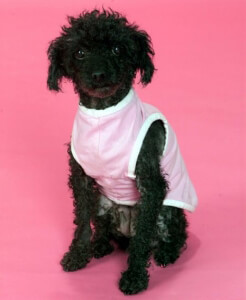 Sporty: Sporty's guardian refused to evacuate during Hurricane Katrina because he wouldn't leave his dog behind. As the tragedy unfolded and the levees broke, Sporty's guardian swam for two blocks in toxic waters with Sporty under his arm, only to realize that if he continued to fight the raging waters, neither of them would survive. He retreated, with Sporty, to the attic with food and water for both, and when rescue workers finally came, he was forbidden to take his dog with him. It took this kind, elderly man more than three months to track down his beloved dog, who was being fostered at PETA's Norfolk headquarters. Today, Sporty and his guardian are safe and sound; they have evacuated and are outside the storm's path.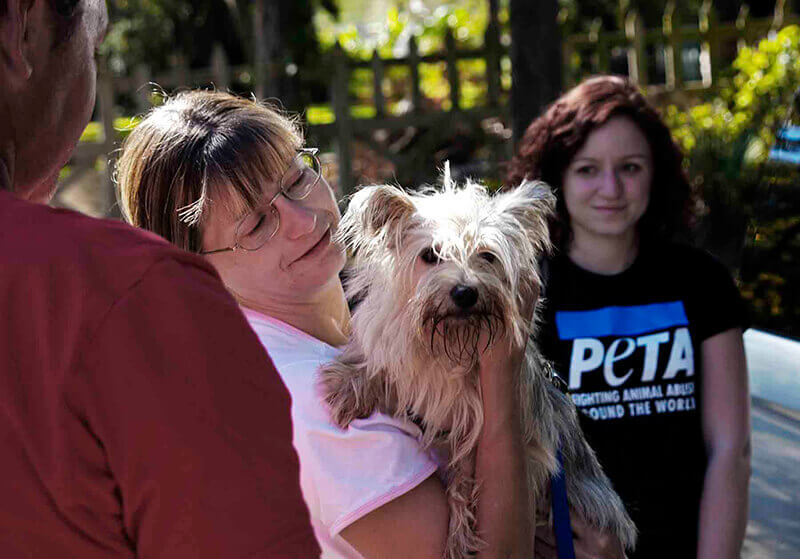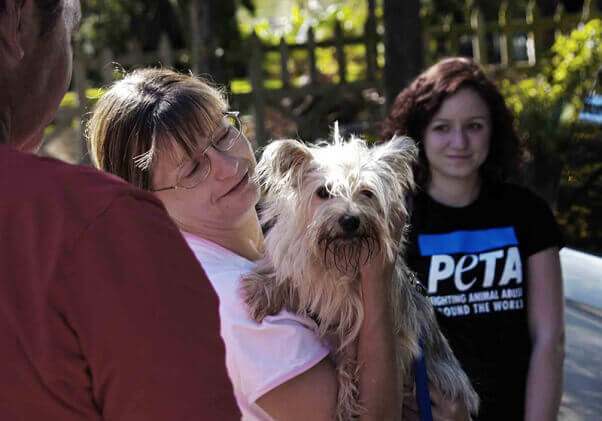 Mary Lou: During Hurricane Katrina, the Estaveses stayed in their St. Bernard Parish home as long as they could before taking the last ferry out, but they were forbidden from taking their animals along. Afterward, they spent several weeks frantically searching for their lost dog before being reunited with Mary Lou, one of the 30+ dogs PETA had brought back to its Virginia office. The family has a plan this time around and has already evacuated to safety—with Mary Lou.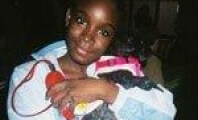 Licorice: Licorice's "mom" was in the hospital with her elderly mother at the time Hurricane Katrina hit, and despite her pleas with rescue workers and government agents, she wasn't allowed to enter her home to retrieve her toy poodle. The toxic floodwaters and the stress of being left to fend for herself had made Licorice quite ill and weak by the time rescue teams finally found her. Licorice was given vet care and fostered by PETA for months before we could track down her anxious human mom. Today, Licorice's guardian wouldn't dream of leaving her behind and has already evacuated the area with her family.