It's here! "Hug a Vegetarian" Day has arrived, and it's the perfect time to show some love to the people who are showing love to animals. The average vegetarian saves about 100 animals every year from cruelty and abuse on factory farms. That's definitely worth a few X's and O's.
PETA's youth division, peta2, held hugging events across the country. If you didn't make it to one of the hug fests, you can still spread appreciation for people who are fighting cruelty to animals, climate change, and the obesity epidemic by posting and tweeting virtual hugs. That's what Victorious star and vegan Daniella Monet will be doing—she's ready to hug it out with one enthusiastic peta2 supporter.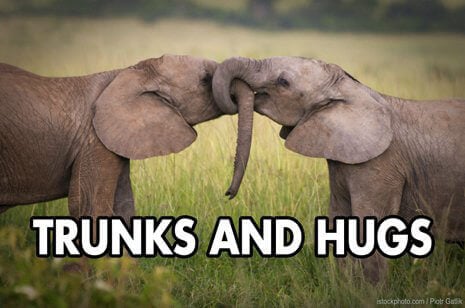 © iStockphoto.com | Piotr Gatlik
Don't forget to tweet-hug your favorite vegetarian celebrities too. Will it be animal champion Lea Michele; Sexiest Vegetarian Celebrity winners Russell Brand and Kristen Wiig; everyone's favorite vegan president, Bill Clinton; or funniest vegan Steve-O? What the heck, just hug 'em all.
Written by Michelle Kretzer